Toilet Training and Inclusive Education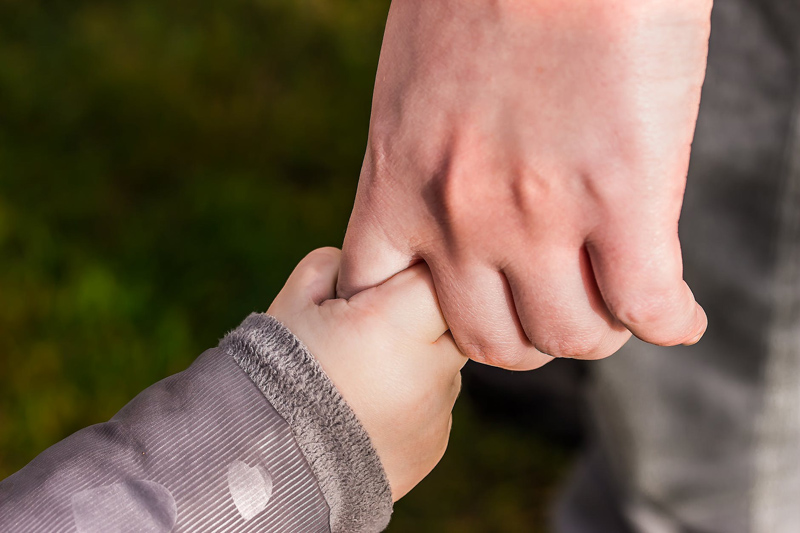 Children with physical or developmental disabilities who require alternate accommodations or have delays in toilet training may be excluded from mainstream classrooms in their neighborhood schools based on conditions beyond their control.
Disability advocate Joan Medlen has opened a discussion about this issue and the restrictions students may experience when the focus of education is directed toward toileting issues for the convenience of staff and caregivers. This focus may hold children back from support in developing academic skills as well as reducing inclusive classroom options.
Those who have achieved goals in bladder and bowel control, as well as those who have not, may have accidents or other symptoms attributed to 'regression' when lapses are actually symptoms of undiagnosed conditions like diabetes or epilepsy.
Some children have a primary diagnosis that affects their ability to develop the usual toileting skills, and have lapses because they have motor planning problems, sensory issues, muscle tone or other conditions that cause chronic or periodic difficulties that adults in charge dismiss.
There is no good reason to exclude children from opportunities to develop academic skills, unrelated self care skills, social or educational inclusion based on their challenges in toileting. Children with disabilities deserve our respect and the right to conduct themselves with dignity no matter what their age, developmental level, or academic placement.
When my son was almost three years old, I approached his older sister's preschool teacher about enrolling him in the preschool for the next session. My daughter had enjoyed her time at a school that we found after an exhaustive search with a close friend whose son was also turning three.
While most schools had offered a focus on academics and other skills to prepare the children for kindergarten and beyond, this school presented opportunities for children to play, sing, and have fun with one another. The teacher was one of the few who started out with a degree in early childhood education and had many years of positive experiences behind her. The classroom was located in the church we attended, not far from our neighborhood, and families there represented the true diversity of our community.
We were allowed to make a deposit on a registration fee to keep a place for my son in the classroom, but there was a question about whether he would be potty trained over the summer so he would not be wearing diapers when the school opened in the Fall. This was a complication that arose because our wonderful, experienced and well-educated teacher was retiring and a new teacher was taking over the preschool.
My son had shown readiness to be potty trained and I was confident that he would accomplish these skills over the summer, but I felt unsure as to whether I wanted him to attend the preschool with the new teacher, especially since she had established such a firm rule about allowing him to enroll. I asked whether he would be welcome in the classroom if he used a wheelchair and relied on diapers due to a purely physical disability, explaining that his delay was greatly affected by the physical effects of Down syndrome.
As the summer progressed, it became apparent that my dedication to my son's bathroom success was introducing stress into our relationship and creating an atmosphere where it was very much less likely that he could tolerate the focus that I had suddenly put on toileting issues. Within a few weeks I had decided to postpone my efforts and enjoy a wonderful summer with my son and daughter.
I never asked for my deposit on his registration to be returned. Families of the younger sisters and brothers of my daughter's preschool classmates were disappointed that my son was not at the preschool with their children. It was not comfortable for me to interact with the new preschool teacher during church activities because she expressed relief rather than regret that my son was not enrolled in the preschool.
I hold fewer negative feelings toward the teacher who did not want him in her class, because the woman who did become his teacher happened to be that one in a million person who was at the top of her profession and gave him and his classmates their best possible preschool year. With her support and encouragement, an effective plan, and a competent teacher's aide, my son was confident of his bathroom skills within a few weeks of the start of school, and he never looked back.
There is a great diversity among mainstream children in toilet training success and age of 'last accident' and these difficulties are discreetly accommodated as a matter of course. Children with developmental delays or disabilities deserve the same consideration and are certainly entitled to accommodations as long as they are needed. Academic opportunities should not be limited by a delay or inability to achieve bladder and bowel control for toilet training.
My son enjoyed inclusive classrooms in preschool and primary grades. When he developed insulin dependent diabetes at seven years old, the most common symptom might otherwise have been attributed to 'regression' in toilet training, since he needed to use a bathroom every hour or two.
Because this was recognized as uncharacteristic behavior with no other known cause, he was diagnosed earlier than most children who develop juvenile diabetes, and avoided hospitalization. He had shown symptoms for less than a week. Having had access to regular school curriculum, he was better able to understand his blood glucose test meter countdown and the appropriate response to different ranges of B/G readings
Children with disabilities who are always assessed and evaluated through the filter of their diagnosis may lose the opportunities they need to show us what they can accomplish in academics as well as self-help and life-skills. It is a human rights and civil rights obligation to accommodate students who may never be toilet trained, who are partially toilet trained, and those who have not had access to appropriate supports or toilet training strategies that work for them.
Browse at your public library, local bookstore or online retailer for books about potty training, like
Mommy, I Have to Go Potty
or
Inclusive Early Childhood Education: Development, Resources, and Practice
Joan Medlen
An irony of "inclusion:" What does p**p have to do with learning?
Short links: https://t.co/bOaWLb7 or https://wp.me/p6w-5G
Disabled Toilets Frustrate Me
https://thisisnoordinarykid.blogspot.com/2012/01/disabled-toilets-frustrate-me.html
Potty Training: It's not a race by Amy Julia Becker
Before You Potty Train Your Child by Terri Mauro
Can't Get Your Kid to Toilet Train? Maybe That's Not Such a Bad Thing https://specialchildren.about.com/b/2013/07/15/cant-get-your-kid-to-toilet-train-maybe-thats-not-such-a-bad-thing.htm
Ten Good Things About Not Toilet Training Your Child
https://specialchildren.about.com/od/toilettraining/tp/nottoileting.htm
Behavior as a Medical Symptom
"My bladder is full and I can't think!" - science says it's true
https://www.youtube.com/watch?feature=player_embedded&v=GcM7yi7eXMk
Learning Stalled
https://davehingsburger.blogspot.ca/2012/04/learning-stalled-please-read.html
Public Restrooms and the 6 Year Old
https://thebatesmotel3.blogspot.com/2012/08/public-restrooms-and-6-year-old.html
Another "Public Restroom and the 6-Year Old" Post
https://networkedblogs.com/JrdkG
TheCoffeeKlatch: Encopresis In Children and Teens - Toilet Training Challenges In Special Needs
https://www.blogtalkradio.com/thecoffeeklatch/2014/01/29/encopresis-in-children-and-teens--toilet-training-challenges-in-special-needs
Little Keeper Sleeper
https://www.littlekeepersleeper.com/store/Default.asp
Zippered Back, Child Proof, No Escape Pajamas
https://ow.ly/pfWJd
I do not benefit from the sale of this product.
Some parents will put their children in their regular sleepers with the zipper in back during the months they undress themselves during naptime.
You Should Also Read:
Bathroom Skills and Childhood Disability
Diabetes Information for Classmates
Childhood Seizures and Epilepsy


Related Articles
Editor's Picks Articles
Top Ten Articles
Previous Features
Site Map



Follow @DownSynAdvocacy
Tweet





Content copyright © 2022 by Pamela Wilson. All rights reserved.
This content was written by Pamela Wilson. If you wish to use this content in any manner, you need written permission. Contact Pamela Wilson for details.