Bathroom Skills and Childhood Disability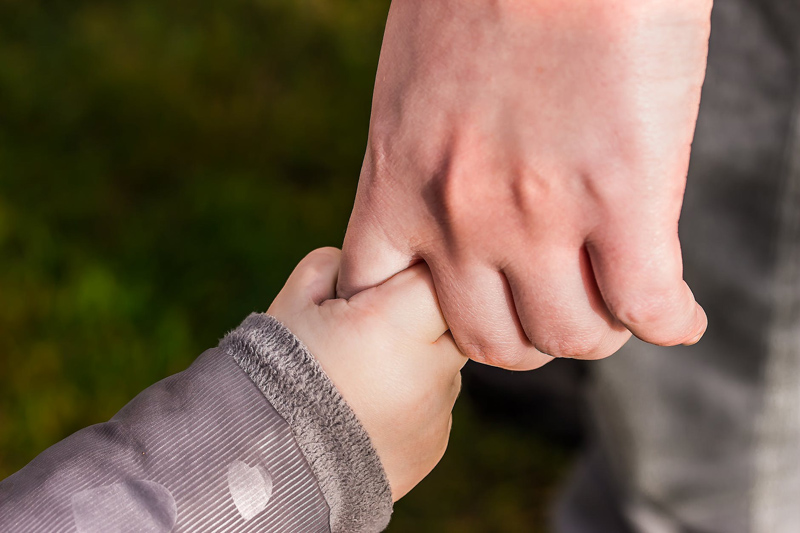 There is a wide age range among children in developing bathroom skills and achieving relative independence in toileting and grooming. Some of the difficulties may be due to physical readiness, including the ability to read their body signals, or to recognize, control or delay the urgency.
In some cases, children are resistant to using the bathroom because they fear associated sounds, plumbing or fixtures. They may be uncomfortable with or fear physical feelings related to sitting on the toilet seat, falling in, and releasing their bladders or bowels.
Children who achieve potty training independence may resist good health practices like washing their hands because they want to leave the room to escape the sound of the toilet flushing, or they think the water from the toilet will come out of the faucet.
Most children have accidents after they learn when and how to use the bathroom because they do not have schedules that take them to the room often enough to develop good habits. They may also choose to rush out afterward to get back to what they were doing, or to enjoy whatever reward was offered for them to take a bathroom break.
Often the most challenging obstacle for individuals with disabilities as well as their caregivers is the lack of planning and design in public restrooms and bathrooms in private homes. Hooks and balance bars, gender-free stalls, and room for an adult and helper are rare to find despite the needs of a significant percentage of the population.
Some children resist toilet training because it has become a power struggle with their parent or caregiver. Adults may be showing signs of impatience or frustration through their body language that creates a feeling of pressure and expectation in a child who has no interest in using the toilet.
There are many strategies for encouraging children to learn and master adequate bathroom skills that also address their fears or discomfort, and others that help remove the obstacle of the power struggle between parent and child. Some recommendations are story books that explain all aspects of the bathroom experience; reward charts; posting rules on the refrigerator as if the frig is in charge of the situation; and assistive technology as simple as a toilet insert or step stools.
Some children have sensory issues and other reasons they do not want to use a public restroom, or have fears about using school bathrooms. Developmental delays or disabilities and physical conditions may contribute to some children being disinterested in or resistant to learning bathroom skills, but in this area as all others they are more like their mainstream peers than they are different. Lack of siblings or peer playmates as role models may be responsible for holding some children back.
Pressure from grandparents, siblings and others can create more frustration in parents than any delay or disinterest in bathroom skills expressed by their children. It is important to remember that nothing is an important as a healthy, affectionate relationship between parent and child. Also, some of the best parents in the world have raised accomplished and admirable sons and daughters who had exceptional delays in developing bathroom skills.
Browse at your local bookstore, public library or online retailer for titles like:
It Hurts When I Poop! A Story for Children Who Are Scared to Use the Potty
or
Mommy, I Have to Go Potty: A Parent's Guide to Toilet Training
State: Preschool Unlawfully Expelled Girl With Down Syndrome
"Chesterbrook, the suit alleges, made allowances for other intermediate students without disabilities who were permitted to remain in the program even though they too needed assistance related to toilet training."
https://www.disabilityscoop.com/2016/10/27/state-preschool-expelled-girl/22941/
Potty Training: It's not a race by Amy Julia Becker
Before You Potty Train Your Child by Terri Mauro
Can't Get Your Kid to Toilet Train? Maybe That's Not Such a Bad Thing
https://specialchildren.about.com/b/2013/07/15/cant-get-your-kid-to-toilet-train-maybe-thats-not-such-a-bad-thing.htm
Ten Good Things About Not Toilet Training Your Child
https://specialchildren.about.com/od/toilettraining/tp/nottoileting.htm
Disabled Toilets Frustrate Me
https://thisisnoordinarykid.blogspot.com/2012/01/disabled-toilets-frustrate-me.html
"My bladder is full and I can't think!" - science says it's true
https://www.youtube.com/watch?feature=player_embedded&v=GcM7yi7eXMk
Learning Stalled
https://davehingsburger.blogspot.ca/2012/04/learning-stalled-please-read.html
Public Restrooms and the 6 Year Old
https://thebatesmotel3.blogspot.com/2012/08/public-restrooms-and-6-year-old.html
Another "Public Restroom and the 6-Year Old" Post
https://networkedblogs.com/JrdkG
Little Keeper Sleeper
https://www.littlekeepersleeper.com/store/Default.asp
Zippered Back, Child Proof, No Escape Pajamas
https://ow.ly/pfWJd
I do not benefit from the sale of Little Keeper Sleeper through this link; but I know some parents will put their children in their regular sleepers with the zipper in back during the months they undress themselves during naptime.
You Should Also Read:
Behavior as a Medical Symptom
Childhood Seizures and Epilepsy
Diabetes Information for Classmates


Related Articles
Editor's Picks Articles
Top Ten Articles
Previous Features
Site Map



Follow @DownSynAdvocacy
Tweet





Content copyright © 2021 by Pamela Wilson. All rights reserved.
This content was written by Pamela Wilson. If you wish to use this content in any manner, you need written permission. Contact Pamela Wilson for details.