Childhood Seizures and Epilepsy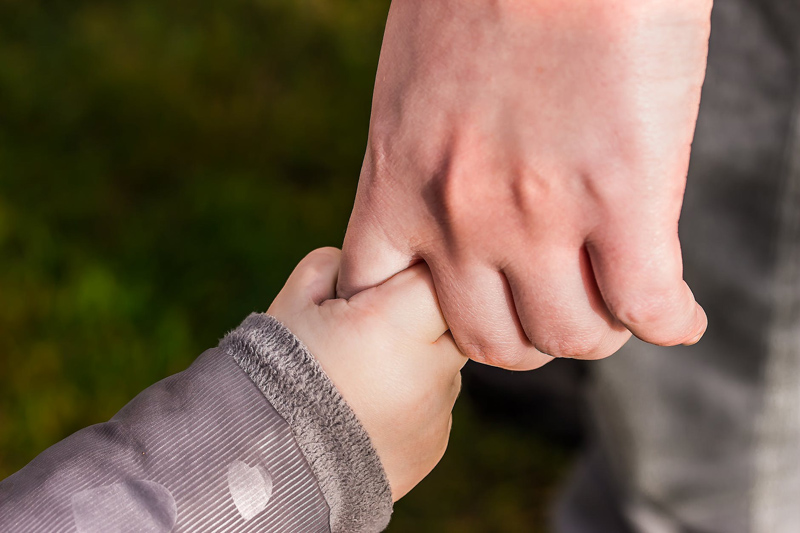 There are many types of seizures a child can experience that are not related to having a diagnosis of Epilepsy, more commonly known as Seizure Disorder. Febrile seizures, also known as infantile spasms or convulsions, sometimes occur in babies and young children who have high fevers. Some infants or toddlers have a single incident during one illness, and for a year or two following the initial event, are prone to a recurrent incidents with just a mild fever. When this happened in my son's early years, I consulted a pediatric neurologist, who prescribed an EEG that suggested my son's disturbing experiences were 'merely' febrile seizures, not requiring medication.
Seizures can be symptoms of other conditions or diseases. Children who develop type one insulin dependent diabetes may have convulsions due to extremely high or low blood sugar, especially before they are diagnosed. Infants and children who live with Type 1 Diabetes may have seizures due to low blood sugar if they miss a meal, have unexpected exertion or exercise, or too much insulin. Years after my son's experience of febrile seizures, he developed T1D, not related except that he has had T1D - related seizures since then.
Some children have a dual diagnosis of type one diabetes and seizure disorder. My son's pediatric endocrinologist explained that children with T1D rarely lose skills or have other difficulties related to those experienced by children with seizure disorders. Although febrile seizures did not affect his development, his T1D related seizures did cause odd little glitches. He had to relearn cursive writing after one, lost his interest in puns after another, and had to relearn a Tae Kwon Do routine in between.
Some babies have seizures that are caused by chemical imbalances in the body, including babies born to mothers who have taken medications during pregnancy, or who are drug - addicted or alcoholic, and the babies suffer withdrawal after birth. Both babies and mothers need special care and kindness during recovery. Some children react to poisonous plants or chemicals in their environment or have ingested a dangerous substance, including liquor, cleaning products, or garden chemicals.
If you suspect your child is having a seizure, it is important to report the symptoms you observe to your doctor. The doctor will want to know the movements you saw: head dropping, shaking, hands moving, or a period of not being aware or staring, movement by movement. Make a note of any uncharacteristic or unusual behavior, and any sensation that the child reports before or during the seizure.
Give your best estimate of how long the seizure lasted; what the child was doing before and after the suspected seizure, including how responsive, alert or drowsy the child was; and if there was loss of bladder control in a potty trained child. In an 'absence seizure' the child will not remember what happened during the event, so fill in that information for an older child who is unaware of that time period.
Remember when you are talking to others about your child's seizure, or seizure disorders in general, it is important to talk positively about the event, as well as the child's future, when your son or daughter can overhear the conversation. It can be embarrassing to hear details discussed with others, and disturbing to hear about a parent's fears. Our children are dealing with enough, without the extra drama of our concerns.
It can be reassuring for children to hear us tell family and friends about older successful people who live with seizure disorder, and that it is just a small part of who they are, and what they can also accomplish in life. Brothers and sisters should have basic information and reassurance that adults in charge take on whatever responsibility is needed to care for all the children in the household. It will also be helpful to educate other responsible people about how to recognize a seizure and what should be done, or not done, to help.
A child having a violent seizure does not need to be tightly restrained or to bite on something to protect them from biting or swallowing their tongue. The most important thing most people can do during a child's or teen's seizure is to stay calm.
It may be beneficial to help the child lie down, to reduce the risk of injury from falling down, and to put something soft under his or her head.
To reduce the risk of choking, families may suggest gently turning the child to rest on one side, to loosen tight clothing, and remove (or cushion) hard or sharp objects nearby, or remove their eyeglasses. It is important to remain nearby until they are fully alert, and to listen to as well as reassure them.
Medications and other treatments available for children who have seizures or seizure disorder should be discussed with the child's specialist, usually a pediatric neurologist, and your family practice doctor.
If one medication does not work well within a certain amount of time, it's important to adjust the dose according to your doctor's advice, and to follow directions carefully during a change in medications or addition of a new medication. A special diet known as the Ketogenic Diet should be attempted only under medical supervision, and may be dangerous for some children.
Children who have seizure disorders qualify for individual education plans (IEPs) and/or 504 plans at school that will accommodate their special needs and give them opportunities to be successful in class and on the playground. Many people talented in different fields have learned to live with epilepsy or seizure disorder, and contribute daily to their communities and the world.
Browse at your public library, local bookstore or online retailer for books like
Epilepsy on Our Terms: Stories by Children with Seizures and Their Parents (The Brainstorms Series)
or
Let's Learn with Teddy about Epilepsy
Don't Tell Me My Nightmare is Normal (Febrile Seizures)
https://www.almostindianwife.com/dont-tell-me-my-nightmare-normal/
Children's Hospital Boston
How to Prepare for a Pediatric EEG (Electroencephalogram)~ Brain Wave Test
https://www.childrenshospital.org/az/Site829/mainpageS829P0.html
Wrightslaw ~ Education Law
Support For School Personnel and Parent Training
(Cindy ~ Seizure Disorder)
https://www.wrightslaw.com/advoc/articles/support.bardet.htm
IEP Services ~ Seizure
https://www.wrightslaw.com/info/iep.law.appendixa.htm
You Should Also Read:
Symptoms of Childhood Onset Diabetes
Epilepsy, Seizures, and Vagus Nerve Stimulators for Children
Communication Partners


Related Articles
Editor's Picks Articles
Top Ten Articles
Previous Features
Site Map



Follow @DownSynAdvocacy
Tweet





Content copyright © 2022 by Pamela Wilson. All rights reserved.
This content was written by Pamela Wilson. If you wish to use this content in any manner, you need written permission. Contact Pamela Wilson for details.