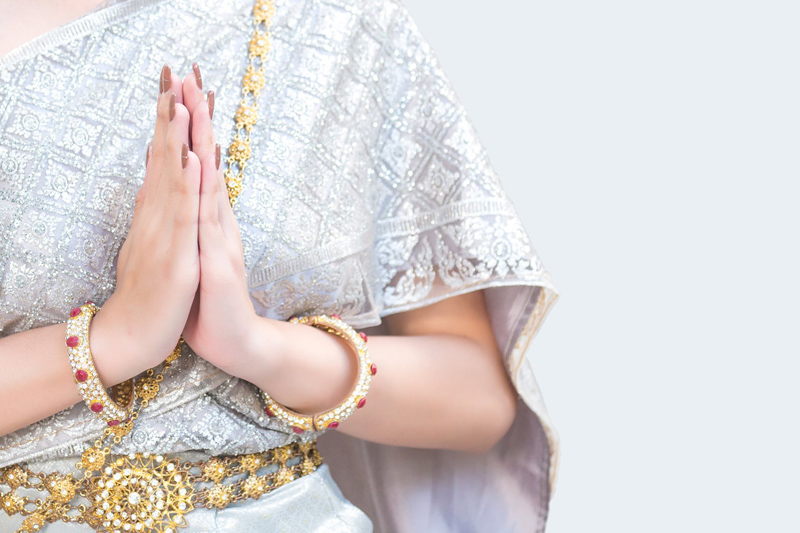 In Thailand noodles are one of the most popular and affordable of street food offerings. The noodles are tossed in fiery large woks on portable gas burners. Some noodles are stir fried with pork, chicken, various types of fresh seafood, some use dried squid and chicken together or simply are tossed with fresh vegetables, but all include a generous splash of nam pla (fish sauce).
Both street food and noodles became popular in Thailand and especially in Bangkok due to the influx of overseas Chinese, especially Fukienese who were relocating to a new home-Thailand due to displacement during WWII. Due to the he economies of war time Chinese immigrants were encouraged to sell noodles. They introduced their woks and noodles, plus stir frying techniques to Thailand.
Bangkok's Chinatown, centered on Yaowarat Road in Samphanthawong district becomes an instant night time array of restaurants as vendors pull their noodle carts in place, set up small tables and chairs along the side-walks and sois (small side streets or allies). It is amazing to witness this speedy transformation which takes place every evening where just minutes before busy shoppers were darting in and out of the numerous shops.
As you wander along engulfed in the fragrance of busy hot woks and choke on the chile infused air it becomes almost impossible to decide where to eat. Or at least start eating. The evening becomes a marathon of flavours to delight the palate and senses.
The sound of laughter, and the soft tones of the Thai language greet you as the rhythmic clang-scrap-clang of busy woks quickly give up the special feasts of each cook. Side by side each cook has their "secret" sauces and ingredients lovingly tossed in well seasoned woks.
I feel every kitchen needs a well seasoned smoky wok to truly create tasty and authentic stir fry dishes including the ever popular Thai noodle dishes. These seasoned woks are reminiscent of my grandmother's cast iron skillet that its' own "flavor". Spun steel woks are readily available in Asian stores for only a few dollars, and are very easy to use! However, they must be seasoned prior to using as this charring of hot oil imparts a fragrance and taste that cannot be duplicated in a non-stick "modern" skillet or pan. I use a high flame with a wok ring or the side burner on the outdoor barbeque for smoky dishes.
Dan Dan Thai Mie
1 pound (16 ounces) fresh Chinese noodles
Sauce
4 ounces pickled chile preserved radish
2 tablespoons fresh ginger, grated
3 cloves garlic, minced
1 tablespoon Mekong Whiskey or 2 tablespoons dry sherry
1 tablespoon light soy sauce
1 tablespoon nam pla (fish sauce)
1 cup chicken broth
2 tablespoons Thai Sriracha Sauce
2 tablespoon sesame sauce paste (Tahini)
2 teaspoons Mak kak (Prickly Ash Oil)**
4 green onions chopped

Pork topping
a little peanut oil
8 oz ground pork not too lean, need fat to crisp it
White ground pepper, generous sprinkle

Heat wok over medium high heat, add peanut oil, add pork, white pepper, stir fry and making sure to break it up into small crumble size. Fry until crisp.
Cook noodles according to the instructions on the package. Then drain. Divide noodles into 4 serving bowls. Divide sauce into 4 portions ladle over noodles.
Sprinkle with the pork and serve immediately.
If serving from a big bowl, mix sauce and noodles and meat until evenly distributed. Otherwise, assemble each portion in individual serving bowls and allow people to mix their own.

Notes:
*Pickled Radish is often in vacuum sealed packet in refrigerated section of Asian markets. You can also use Pickled Mustard cut up.

**Mak kak (Prickly Ash Oil) is made of Sichuan pepper in canola oil. It is also available as an oil (marketed as either "Sichuan pepper oil", "Bunge Prickly Ash Oil", or "Hwajiaw oil"). In this form it is the best for use in stir-fry noodle dishes. Often ground Sichuan Pepper can be gritty.
In Japan it is called Sanshô.

For further information and photos on this ingredient here is a link to a blog I wrote on it:
https://www.ifood.tv/blog/bunge_prickley_ash_oil












Related Articles
Editor's Picks Articles
Top Ten Articles
Previous Features
Site Map





Content copyright © 2023 by Mary-Anne Durkee. All rights reserved.
This content was written by Mary-Anne Durkee. If you wish to use this content in any manner, you need written permission. Contact Mary-Anne Durkee for details.