When a Sibling or Parent is Arrested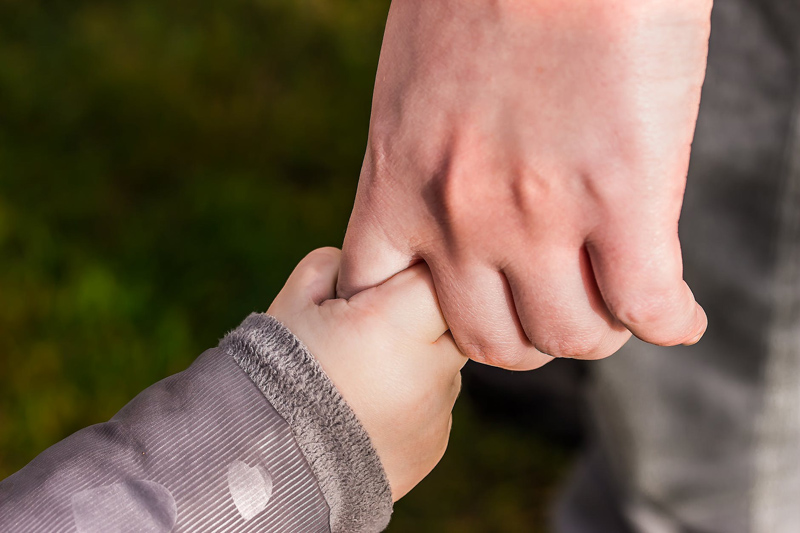 Children and teens with developmental disabilities, chronic health conditions, or other special needs are often more vulnerable than their mainstream peers to the immediate consequences of separation, grief and loneliness that results from a family member who is arrested and sent to jail or prison.
Parents who have had previous experience with the criminal justice system will again be distraught by the shock and emotional challenges of dealing with the arrest of the sibling, cousin or other parent. Some parents may not be open to discussing their family or child's situation with a school counselor, neighbor, close friend or even extended family. The shock or shame of the the arrest or criminal act may cause a temporary rift with those most likely to be supportive during the initial phase, especially if the criminal activity was close to home.
It is very important to understand that the decisions families make after the arrest can significantly impact the outcome of the trial and sentencing. Although no one can prepare emotionally for the dramatic change initiated by the arrest of a family member, there are books and other resources available that can help address the practical matters involved. There may be no one who can offer good advice on whether to pay bail and bring the family member home before their court date.
Some who can afford to pay bail may believe that spending that initial period in jail may 'teach a lesson' in advance of the hearing or trial. This is a decision that takes careful study and should not be subject to the misinformed advice of those with no experience in these matters. Families who are not able to afford bail or fines often experience anguish and despair.
Deciding how to tell a child or teen that their sibling, cousin or parent has been arrested or that will not be coming home due to extended incarceration is one of the most difficult challenges a parent, grandparent, or guardian faces. It is difficult for loved ones to accept the role of the police in their loss of a family member's companionship and the stigma of their imprisonment. This is especially difficult in communities where policies have been problematic.
Since children and teens with developmental disabilities may be more at risk in the community of needing the services and protection of the local police department, it is important to be as non-judgmental as possible when describing the situation. No matter how obvious it is that a police officer had no choice but to arrest the family member, it is difficult for most adults not to hold a grudge. In areas where police/community relations are strained, families have to tolerate injustice as a way of life.
Individuals with developmental disabilities, chronic health conditions, or physical challenges may depend even more on the company of their siblings, cousins, and other close relationships in their families, than their mainstream peers. The depth of their grief and loss when they are left behind may be expressed in unexpected, dramatic changes in behavior, or a shift into depression and loneliness that is heartbreaking in itself. The whole family is affected when a loved one is arrested and incarcerated.
When a family member is sentenced and sent away, a new series of challenges arises. Children and teens with disabilities may have more difficulties than their mainstream peers in understanding when a phone call or visit is scheduled. Putting significant dates and times on a calendar that they can refer to is often preferred to explaining several times each day when anything will happen. It is completely understandable if a parent 'blames' the calendar for the days passing so slowly, in empathy with their son or daughter, but even our best strategies and efforts to sympathize may not change the frequency or depth of questioning and complaint.
Visiting hours and the rules regarding visitors of inmates may be difficult if not impossible for a child or teen with Down syndrome or other developmental disability to follow. Reading books about children visiting relatives in prison or jail that show expected behavior may help, and also may help a child or teen understand that they are not the only one who is experiencing the situation.
Teens with disabilities themselves may be more likely to make impulsive decisions, act out in anger or frustration, or to be goaded into participating in illegal activities by mainstream peers, bullies or older individuals who take advantage during a critical time. Teens and young adults with adhd, Down syndrome, and other disabilities have been arrested, tried, and sentenced to time in jail or prison, even when there have been no other arrests in the family.
The minister at our church, when my son with DS was a preschooler, had a prison ministry that included several men with Down syndrome. Writer Robert Perske looked into the issues of people with developmental disabilities in the criminal justice system in the early 90's when few were considering the challenges faced by those arrested for crimes they did not commit as well as the issues found in prison life for those who broke laws they were not able to comprehend. This is true for most individuals with developmental disabilities or other diagnoses who are caught up in the criminal justice system.
I am sorry if your family is experiencing this complicated and painful situation. Informed advice may be available in your community and through national online resources like Sesame Street - Incarceration. Free or low-cost legal advice is the best resource for families and individuals.
Browse in your public library, local library or online retailer for books about
what to do when a loved one is arrested
like: _Learning to Sing in a Strange Land - When a Loved One Goes to Prison_, or _Family Arrested - How to Survive the Incarceration of a Loved One_; or
ADHD and the Criminal Justice System: Spinning out of Control
and When My Brother Went to Prison (Kids Have Troubles Too).
'Sesame Street' creates first Muppet to have a parent in jail
https://www.today.com/moms/sesame-street-creates-first-muppet-have-parent-jail-6C10345061
"Sesame Workshop says it created the "Little Children, Big Challenges: Incarceration" initiative, an online tool kit intended to help kids with a parent in prison find support and comfort, and provide families with strategies and tips to talk to their children about incarceration."
https://www.sesamestreet.org/parents/topicsandactivities/toolkits/incarceration
Little Children, Big Challenges: Incarceration
https://www.sesamestreet.org/parents/topicsandactivities/toolkits/incarceration#2
Sesame Street "Incarceration" app
Free app for adults to use on smart phones and tablets
https://www.mommyfactor.net/2013/07/sesame-street-incarceration-app.html
Australia: Shine for Kids
https://www.shineforkids.org.au/
Former NYPD Chief Kerik, after Release from Prison, says "The System is Broken"
https://wp.me/p1y3jT-44s
You Should Also Read:
Parenting Children with Mental Health Issues
Acknowledging Abused and Traumatised Children
Adult Siblings - Childhood Disabilities


Related Articles
Editor's Picks Articles
Top Ten Articles
Previous Features
Site Map



Follow @DownSynAdvocacy
Tweet





Content copyright © 2021 by Pamela Wilson. All rights reserved.
This content was written by Pamela Wilson. If you wish to use this content in any manner, you need written permission. Contact Pamela Wilson for details.