Acknowledging Abused and Traumatized Children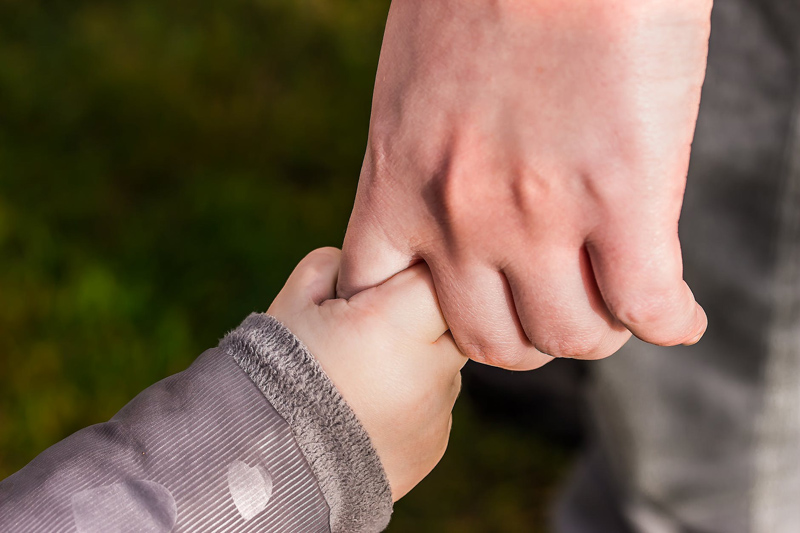 Children with developmental disabilities and their mainstream peers who are suffering or recovering from incidents of bullying, abuse, or other traumatization may not be able to express their feelings or talk about the incidents with clarity or comprehension. They may have been discouraged from speaking up about living through unbearable circumstances; they may have been threatened, or ignored.
Many children and teens who show symptoms of withdrawal, depression or behavioral outbursts due to traumatic events may be overlooked because we are unaware they are living in conditions of extreme stress or trauma, isolation, deprivation or cruelty.
Some children grow up suffering in families that seem free of any of these situations. Adults in charge may be truly unaware, in denial, or somehow participating in the abuse. Siblings, cousins or neighborhood children may be bullying or frightening a child without parents or other adults suspecting any type of victimization. Other children may be aware of the intimidation or participate in it, either in fear of being victimized themselves or to be considered part of the 'powerful' clique protected from other groups.
Public events that have obvious potential for traumatizing children often result in immediate but short term intervention and support for those who experienced, witnessed or are otherwise affected by it. Parents, medical professionals and other advocates for children may encourage and support them through recovery with counseling and other tools for a longer term.
Young people may have immediate as well as delayed responses that are reflected through emotional release and changes in behavior, self-confidence or personality. This is also true of children who are being victimized without intervention from peer bystanders or notice by adults in charge. Adults with autism have reported that they experienced Applied Behavioral Analysis (ABA) during childhood and teen years as abuse.
Symptoms of cruelty and an aptitude or preference for being a bully, like symptoms of mental illness in childhood, may be masked by the wide range of age appropriate typical behaviors expressed that are related to frustration, jealousy, fear, rage or developmental differences in understanding the difference between right and wrong; or what is real and what is imaginary.
Children in extreme situations may have little understanding that no one has the right to torment or victimize them. Abusers often have the benefit of age and experience, or have discovered the right words to justify their actions or effectively shame or threaten their victims to assure their silence.
A child's voice may also be silenced by parents and other adults in the extended family, at school, or places of worship; who place a higher value on teaching civility, good manners, and respect for quiet places than they do on being effective listeners or observers. Some young people who have been deeply affected by a violent episode, abuse, or even a traumatic weather event or other natural disaster, find that they are expected to 'let go' and gradually recover over time with a time limit that is unrealistic even for resilient adults.
Sometimes children are able to speak up about terrible things that are happening to them, but adults in charge underestimate or misinterpret the message. Adults may feel that a child is trying to establish herself as the center of attention, or may be tattling on another child or complaining about an adults words or behavior instead of 'toughening up' and learning to deal with that type of problem himself.
It may be that adults are less aware of inappropriate or abusive behavior toward children because they have grown up in or live in households with substance abuse or alcoholism, domestic violence, or emotional manipulation. They may not realize that they are modeling silence and an acceptance of bullying and victimization that their children will mirror, either as bullies or victims themselves.
Especially in an uncertain economy, women may stay in situations where they believe they can protect their children even while they suffer, to maintain a better standard of living, social position and opportunities for their sons and daughters. Seeking information and resources to help their children may be the first step they take in their own recovery from trauma or abuse.
Browse at your public library, local bookstore or online retailer for books like:
Victims with Disabilities: Collaborative, Multidisciplinary First Response: Techniques for First Responders Called to Help Crime Victims Who Have Disabilities
or
Treating Trauma and Traumatic Grief in Children and Adolescents by Judith A. Cohen MD, Anthony P. Mannarino, and Esther Deblinger PhD; and Surviving a Borderline Parent: How to Heal Your Childhood Wounds & Build Trust, Boundaries, and Self-Esteem by Kimberlee Roth, Freda B. Friedman, and Randi Kreger
Disability and Abuse: Latest Findings; How You Can Protect Your Loved Ones
https://nblo.gs/Q4VLW
Giving traumatized kids a head start in healing
https://www.pbs.org/newshour/bb/giving-traumatized-kids-head-start-healing/
Here, Try on Some of My Shoes
https://bit.ly/LIeYYk
https://www.thinkingautismguide.com/2014/01/here-try-on-some-of-my-shoes.html
Shining a Spotlight on the Dark Side of Communication Disorders
https://speakingofspeech.blog.com/2013/08/24/shining-a-spotlight-on-the-dark-side-of-communication-disorders/
Full Disclosure
https://www.momologist.com/2013/01/full-disclosure/
Sandcastles
https://supportforspecialneeds.com/2013/01/14/sandcastles/
Art Therapy, Children and Interpersonal Violence | Psychology Today
https://www.psychologytoday.com/blog/arts-and-health/201310/art-therapy-children-and-interpersonal-violence
Abuse Cases, and a Legacy of Skepticism
'The Witch-Hunt Narrative': Are We Dismissing Real Victims?
https://www.nytimes.com/2014/06/10/science/the-witch-hunt-narrative-are-we-dismissing-real-victims.html?_r=0
Do Children Sexually Abuse Other Children?
Preventing sexual abuse among children and youth
https://www.safersociety.org/uploads/WP075-DoChildren.pdf
You Should Also Read:
School Violence and Childhood Disability
School Bus Rides and Childhood Disabilities
Soothing Children's Fears


Related Articles
Editor's Picks Articles
Top Ten Articles
Previous Features
Site Map



Follow @DownSynAdvocacy
Tweet





Content copyright © 2023 by Pamela Wilson. All rights reserved.
This content was written by Pamela Wilson. If you wish to use this content in any manner, you need written permission. Contact Pamela Wilson for details.