Speech Therapy for Children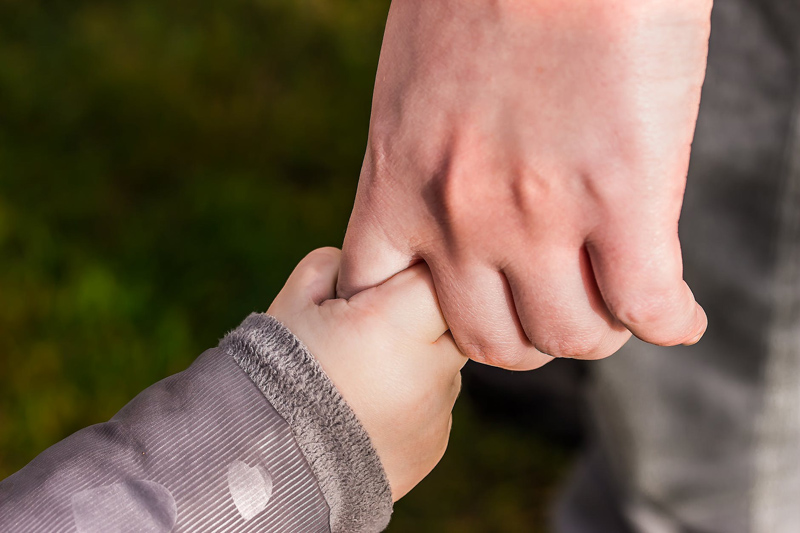 Babies in early intervention programs may experience their first speech therapy sessions to develop better eating and drinking skills and to help build or support their earliest communication attempts.
Toddlers may have speech therapy to help them learn motor planning and turn taking, to exercise facial muscles, and to provide them cues to support finding the words they want to say.
Parents can help children with delayed speech or articulation difficulties by learning all about sign language, cued speech, early feeding strategies and games that develop an expectation of success in their children.
Perhaps the most important part of a child's attempts to communicate is to have an interested listener who enjoys mutual interaction, eye to eye contact, and enthusiasm. Good listeners often follow a child's interest and initiate communication about high interest topics and objects while literally getting down to their level on the floor, a step or a curb and taking turns with words and sounds.
Responding to an infant's babble by turning on a little light triggered by sound has helped some babies with Down syndrome increase their vocalizations. Carrying a baby around and naming objects when he or she points or verbalizes words like 'Dat?' can build a great foundation for their growing conversation skills. Using a combination of signing and speech while talking to babies can help them learn to sign, giving parents cues on what different sounds mean.
Some children say words leaving off the beginning and/or ending sounds, or put syllables in reverse order. They may know exactly what they are expressing, but are frustrated that everyone else has a hard time hearing them. Speaking is a complicated process. Certain sounds are more difficult to create since they require movement of many mouth and tongue muscles in the right order, and developmentally some sounds just come later in their mainstream peers, too.
Intelligibility may be squashed because a child speaks too quickly, trying to get all the ideas and excitement out as fast as possible. Learning to talk slowly and carefully can be a great challenge to any child. Some children have motor or neural processing problems that cause syllables or words to tumble out in the wrong order. Others have physical reasons why the right sounds don't come through, including low muscle tone, small oral cavity, sensory hearing loss or sound processing problems.
If you have tried talking after a dental procedure, or while eating a dry peanut butter sandwich, you have probably experienced this in a small way. You may have had difficulty understanding what another person is saying when there is a jackhammer working outside, spilled milk on the kitchen floor, and you have just stubbed your toe. Some children deal with a sensory overload most of their waking hours.
Physical therapists and occupational therapists as well as a variety of speech therapy professionals may be involved in evaluating and recommending treatment for your son or daughter. They may be experts in feeding therapy, sensory integration, apraxia, communication boards, sign language or cued speech.
Some children become so anxious due to past difficulties making themselves understood that they are physically unable to speak. If you have every been expected to address an audience of more than 1000 people, you may understand the physical sensations involved. Frustration can increase anxiety and may result in communicating through behavior that accomplishes the opposite of the child's goal and parents' expectations.
The most positive aspect of a child receiving speech therapy services is that the therapist can have the therapeutic relationship with the child, freeing up moms so we can concentrate on the mother-child relationship. It is perfectly understandable for mothers to be delighted with their sons and daughters and slightly irreverent about the tasks that speech therapists send home. Blowing bubbles, making funny faces with wide open mouths and tongues wagging, laughing and licking popsicles can all be 'therapeutic' ways to help build up mouth muscles and help with motor planning. Some Deaf adults believe that speaking is over-rated.
Children are motivated to communicate by many different things. Your child may want to sing or learn lines from movies or television to prepare for being an actor. Every child deserves a variety of options; speaking may be only one in an arsenal of ways he or she communicates. There are an amazing variety of low oost communication 'apps' for the iPod Touch and other digital technology. Some children benefit from technology that will speak for them while they are still interested in communicating with us.
Browse at your public library, local bookstore or online retailer for DVDS or books like
What Did You Say?
A Guide to Speech Intelligibility in People with Down Syndrome DVD
or
Early Communication Skills for Children with Down Syndrome: A Guide for Parents and Professionals (Topics in Down Syndrome)
.
Resource Guide: Oral Motor Skill Difficulties Children with Down Syndrome
https://ndsccenter.org/worpsite/wp-content/uploads/2012/03/OralMotor.pdf
Months before their first words, babies' brains rehearse speech mechanics | UW Today
https://www.washington.edu/news/2014/07/14/months-before-their-first-words-babies-brains-rehearse-speech-mechanics/
For people with disabilities, doctors are not always healers
https://www.washingtonpost.com/national/health-science/for-people-with-disabilities-doctors-are-not-always-healers/2014/10/24/afb632e6-45a0-11e4-b437-1a7368204804_story.html
You Should Also Read:
Encouraging Late Talking Children
Speech, Feeding Therapy, and Early Intervention
Boardmaker and PECS Communication Alternatives


Related Articles
Editor's Picks Articles
Top Ten Articles
Previous Features
Site Map



Follow @DownSynAdvocacy
Tweet





Content copyright © 2022 by Pamela Wilson. All rights reserved.
This content was written by Pamela Wilson. If you wish to use this content in any manner, you need written permission. Contact Pamela Wilson for details.