Encouraging Late Talking Children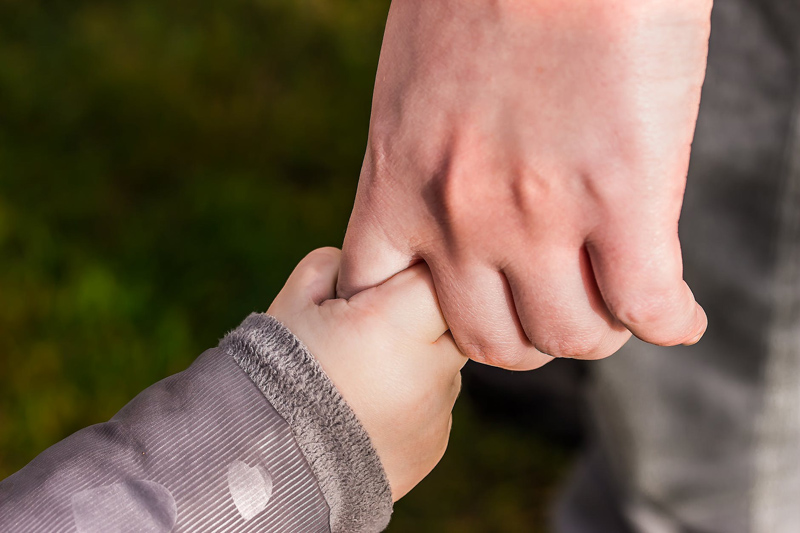 Parents and professionals working with speech delayed or non-speaking children emphasize encouraging late-talking children to communicate before speaking. Engaging in communication exchanges helps babies and young children learn about how the world works and their place in it.
If your child has a speech delay or communication difficulty, keep looking for resources and support if at first you don't find adequate help or encouragement. Most communities have early intervention centers and school experts trained in evaluating communication differences. Doctors, nursing staff, community clinics, childcare providers and preschool teachers are often on the lookout for early signs of problems.
For children who have communication challenges, delayed or absent speech, who are reticent to communicate in school, or who do not speak at all in some situations due to what is perceived as shyness, the most important support we can give is to be interested, attentive and non-judgmental listeners.
No matter how a child communicates, we can find ways to show them that what they are telling us is important and we are willing to take the time to learn more about them. Listening works immediately and amateurs can do excellent work. When my was small, I was told his 'babbling' did not mean anything, but before bed I listened to his 'stories' just like I did his older sister. One day I recognized the sound he made as a coffee grinder, and as he continued I realized he was telling me about making a cup of coffee. Once I knew the topic, I could hear the words he was saying.
Pediatricians, family practice doctors and public health nurses often provide checklists of developmental milestones in communication. There are many reasons why language may be delayed or missing in a child; in the past many professionals assumed that a language deprived environment at home or neglectful, disinterested parents were the main cause.
This was frustrating and insulting to parents who provided a stimulating and supportive environment at home and brought their children to specialists in order to find a diagnosis and treatment. Equally unfortunate were families whose child was diagnosed with a developmental disability like Down syndrome, whose children were denied evaluation and therapy because their communication disorder was attributed to the main diagnosis, and through the inexperience of the professional involved was not thought to benefit from early or ongoing intervention.
Babies or toddlers may be tested for hearing loss or auditory processing difficulties when they miss developmental milestones like babbling, show a lack of startle reflex for sudden sounds, and if they do not respond to voices or other friendly sounds in the environment. Your child's doctor may refer you to an ENT (Ear, Nose and Throat) specialist who can evaluate very young children using devices and headphones in soundproof testing rooms with one-way mirrors.
Not all delays in speech or communication are noticed or diagnosed in babies and toddlers. Also, some children who initially develop on a typical schedule may be late talkers, and others may develop communication difficulties that are early signs of developmental disability, autism, damage from ear infections or injury, or other hearing loss.
Some children have motor planning problems, and find it difficult to move their tongue, lips or mouth to form words. Sensory Integration (physical therapy) and therapeutic horseback riding have been helpful with some children who have balance and motor planning problems, apraxia, and other speech difficulties. Twins may have delayed speech, and it is slightly more likely in children who were born prematurely, or in those who are born with Down syndrome.
Babies and children with vision impairment may have difficulty learning how to speak because they do not see the mouth movements of those who speak to them. Research has shown that simply hearing sounds, even via videotape of a person speaking, does not make a difference in whether a child later learns a second language proficiently. Only if an adult engages with eye contact and physical presence does a toddler learn how to make the sounds of the second language that are not shared by the language spoken in their homes.
For children who do not communicate through speech, alternative forms of communication may include use of pictures, sign language, gestures, eye movement, body language, sounds or devices developed to augment or stand in the place of spoken words.
Delayed or missing speech due to hearing or auditory processing difficulties is often aided by the efforts of a well trained and experienced speech or language disorders specialist. Speech therapists can be of great benefit to late talking children. Parents of children with apraxia may be told that with effective therapy, one third of them will grow up with no evidence of their early speech problems, another third will have some difficulties as adults, and the rest will have the same degree of apraxia as in childhood.
It is wonderful to find a good match between therapist and child, who can also give parents ideas about how to support their child's communication efforts and speech at home. We do not need to become our child's speech therapist; the more important relationship is that between the parent and child.
Early diagnosis of deafness or hearing loss in very young children is important so that individuals can grow up with a richness of culture and communication that equals or surpasses their hearing peers. Like others who have multiple cultures and relationships to draw upon, children and teens who are deaf may share important experiences with other members of all their heritage groups.
Children with little or no hearing may also have communication delays or concurrent childhood disabilities that are reflected in delays in signing or comprehension and will also benefit from multiple opportunities and modes of communication. In those instances, we may demonstrate that we are 'interested listeners' by learning sign language, communication device programming, or other skills that will enrich our lives, too.
If your child is a late talker, you may wish to browse in your local library, bookstore, or online retailer for books like:
Communicating Partners: 30 Years of Building Responsive Relationships with Late-Talking Children
Although we dedicate ourselves to giving our children every opportunity to develop speech and language skills, those who live or work with teens and adults who are 'nonverbal' often discover that speaking is over-rated. It is very important that we take time to appreciate the ways our late-talking sons and daughters communicate, and also to understand that other families who have late-talking or nonverbal children have very likely done as much or more for their children as anyone else. Although it is natural for the skills and abilities children develop to reflect positively on their parents, most of the time our sons and daughters are just showing the true diversity of the population.
Communicating With Kids With Autism: Pictures Are Better Than Sign Language (STUDY)
https://www.huffingtonpost.com/2013/04/25/communicating-with-kids-with-autism_n_3157200.html
Specific Language Impairment is More Common Than Autism but Who Has Heard of It?
https://www.huffingtonpost.co.uk/claire-mitchell/specific-language-impairm_b_1576898.html
What is Specific Language Impairment?
Specific language impairment and the brain
https://www.youtube.com/rallicampaign
Mainstreaming vs. Deaf School (Part II)
https://www.deaf-culture-online.com/mainstreaming-vs-deaf.html
Deaf Culture Online:
Baby Sign Language
https://www.deaf-culture-online.com/baby-sign-language.html
Is a Cochlear Implant Right for Our Son?
https://sunshinepraises.com/2014/01/is-a-cochlear-implant-right-for-our-son.html
You Should Also Read:
Children and Sign Language
Selective Mutism and Shyness
Down Syndrome Communication Partners


Related Articles
Editor's Picks Articles
Top Ten Articles
Previous Features
Site Map



Follow @DownSynAdvocacy
Tweet





Content copyright © 2022 by Pamela Wilson. All rights reserved.
This content was written by Pamela Wilson. If you wish to use this content in any manner, you need written permission. Contact Pamela Wilson for details.