Ginger Chicken Soup with Jasmine Rice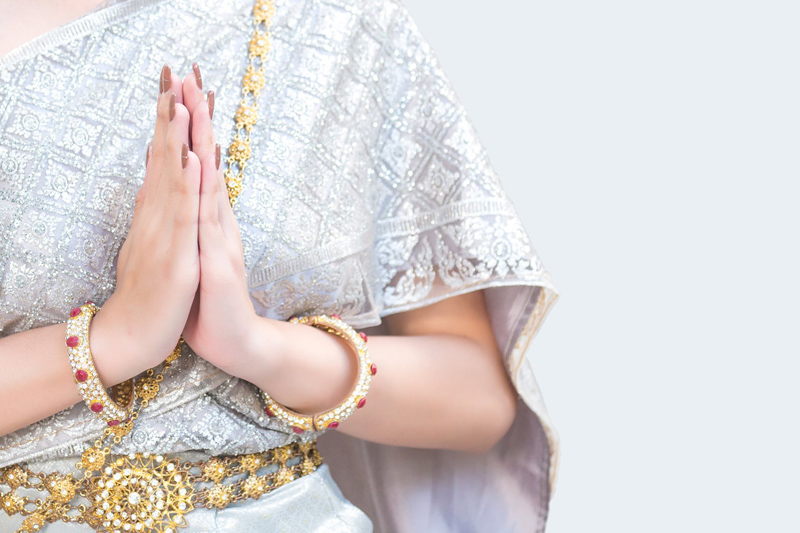 Many Asian countries have a version of Chinese congee or " Jook" which to me can be a bit bland even with the preserved egg and Chinese donut that often is served alongside for breakfast. In Southeast Asia congee is kicked up a few notches with far more flavourful variations and condiments.

In Thailand, rice congee is known as "chok" and is often served as breakfast with a raw or partially-cooked egg added. Minced pork or beef, shrimp, or chicken is usually added, and the dish is usually topped with a small version of pathongko or garnish of slivered ginger, deep fried shallots, and cilantro. Chok is usually served with a variety of salty, pickled vegetables.

Chicken, pork, fish or shrimp can be cooked in with the soup which is flavoured with garlic, ginger, scallions, cilantro, fish sauce and/or Mountain Sauce. Spicy pickles or pickled radish are often used as a side condiment.
"Chok" is popular as a breakfast dish, but some places that specialize in congee sell it throughout the day. Variations in the meat and toppings are also frequently found. Some offerings include blood cubes and various offal ie. intestines, heart lung, liver, and heart, chopped up). This latter version is especially popular in Northeast Thailand, Isan and also in Laos where chile condiments are served for each diner to adjust the flavours. Nam Pla Phrik (chiles in fish sauce) or ground dried chiles are often offered.
Congee or "Chok" is a perfect comfort food and often served to those who are sick and the elderly. We often make Chok as a light evening meal as it is so comforting and light on the stomach.

Ginger Chicken Soup with Jasmine Rice

¾ cup Jasmine rice, rinsed
4 cups chicken stock
5 inch piece of fresh ginger, peeled* (reserve 1" for slivers for garnish below)**
1 tablespoon Thai fish sauce (Nam Pla)
½ skinless, boneless poached chicken breast, sliced
1 tablespoon minced garlic
2 cups water
For Garnish:
2 scallions, thinly sliced crosswise
2 tablespoons coarsely chopped cilantro
1 Tablespoon slivered ginger**
Deep fried shallots (optional)

*Peel ginger by scraping with the back of the bowl of a spoon. Works so easy and you don't waste the ginger

Method
In 3-4 quart stock pot add the rice to the 4 cups of chicken broth. Bring to a boil over high heat. Reduce the heat to low and simmer until the rice is tender and porridge-like, about 25-30 minutes.

Cut the peeled piece of ginger into thin juliennes, then cut across to make dice size pieces.

Place skinless, boneless whole chicken breast in 2 cups water with half of the diced ginger. Add a pinch of salt and some white pepper. Poach chicken until no longer pink, about 15 minutes. Reserve the stock from poaching the chicken breast to add to the soup. Let chicken breast rest for 10 minutes, then cut down the middle and slice. Set aside to add to soup.

Add the chicken stock, fish sauce to the rice, bring to a simmer and continue cooking over low heat for 5 minutes. Stir in the second half of the ginger and the chicken pieces and simmer for 5 to 10 minutes longer.

Ladle the soup into soup bowls, garnish with sliced scallions, chopped cilantro and slivered ginger and serve.

Variations of "Congee" in Southeast Asian countries:

Laos
Khao Chow or leftover jasmine rice is used to make Laotian congee with chicken called Kao Piak Kai. It is very much the same as in Thailand. They often add chiles fresh or dried for extra flavor.

Cambodia
In Cambodia, rice congee is called babaw and is eaten for breakfast. Plain congee is typically eaten with salted eggs, pickled vegetables, or dried fish. Chicken congee, pig's blood congee, and seafood congee are also commonly eaten.

Vietnam
In Vietnam, rice congee is called cháo. It is sometimes cooked with pandan leaves or Asian green beans. Sometimes toasted rice is added which gives a wonderful nutty flavour.

It is most commonly served as breakfast with pickled vegetables or fermented tofu. It is also popular as a lunch or dinner dish when cooked with a variety of meats. For example, Cháo gà is a variety of cháo cooked with chicken, garlic, and ginger, much as in Thailand.
"Cháo lòng heo" is made with "lòng heo" (a variety of pork entrails, including sliced cakes of congealed pork blood).

Burma
In Burma, rice congee is called san byohk: which means "rice boiled". It is very thin and plain, often made with just rice and water, but sometimes with chicken or pork stock and served with a simple garnish of chopped spring onions and crispy fried onions.




You Should Also Read:
Thai Cucumber Pickle recipe (Ajad)
Thai ondiments
Cilantro Fish Sauce (Nam Pla Pak Chee)


Related Articles
Editor's Picks Articles
Top Ten Articles
Previous Features
Site Map





Content copyright © 2023 by Mary-Anne Durkee. All rights reserved.
This content was written by Mary-Anne Durkee. If you wish to use this content in any manner, you need written permission. Contact Mary-Anne Durkee for details.