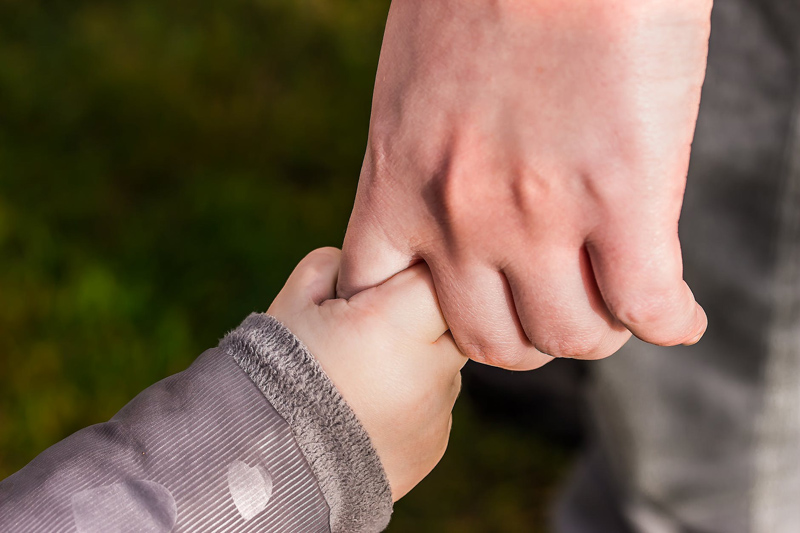 Gardening can be a perfect pastime for children with developmental delays, physical disabilities, chronic health conditions or other special needs where they may find peace, delight and motivation without being measured, evaluated or trained to do better but can still claim perfectly wonderful accomplishments.
When my children were small, we always had a backyard garden or a plot in our local organic community garden. I would mark off a small patch for each of them where they could create whatever landscaping or science experiment felt right at the time. My daughter would create something she called 'supermud' that was mined from mud puddles she created with buckets of water and a shallow hole she loved to fill with it.
The supersaturated dirt was rendered into a form unable to support even the most hardy weed. Her younger brother was fascinated by her work and the first summer he was allowed to participate showed that not only could he follow multi-step directions, he could control any impulse to resist his sister's gardening rules. This was not what I expected from a toddler born with Down syndrome ~ mainly because he had never demonstrated either tendency anywhere but in the garden with his sister.
In the planting part of the garden, I would ask my children to help me plant corn, squash, pumpkins, cucumbers and sunflowers because they could hold and eventually recognize those seeds. I would plant every third seed, thinking that their attempts would result in proper spacing between plants, discovering from the first that they each had the green thumbs that seemed to have skipped a generation in me. The only crop that my daughter planted without success was gumballs, although she believed so deeply I found myself always looking to see whether a gumball plant had sprouted from one.
Planting smaller seeds, like carrots and most flowers, I would mark rows with radish seeds, that not only pop up within a few days, but also mature fast and provide spacing between other sprouts at about the time they would require thinning. They loved planting radishes because they could see the results of their work so quickly, and they also enjoyed me telling them stories of their grandmother, aunt and great grandmother cutting radishes into roses when I was young. Radish roses held up considerably better than their tender counterparts and of course had no painful thorns to avoid.
When my children were in elementary school, a seed company offered penny packets of mixed seeds that I planned to order for each of their classrooms. Because they were penny packets, I had the brainstorm to order them for the entire school. They arrived the week our PTA planned its Diversity Awareness program, and were distributed with a Diversity Celebration tag that included a simple message about Down syndrome.
So many students thought the penny packets of seeds were either trailmix, or that every seed would grow the same plant, I realized that gardening was not something in their their experience at all. It was touching to hear the stories that my children's classmates shared, that they had shown the packets of seeds to their families and in each one, there was someone who took the time to explain the differences in the seeds, and to find a place to plant them.
The next year their school had its first science fair, and several projects featured the penny packet of seeds. Most students were fascinated that they could guess what plants some of the seeds would become when they saw the science project information boards; one young man told me he did not believe his grandparents could guess what his would be as they were being planted, but sure enough, corn grew by the stick that predicted corn, and flowers in their own place.
Gardening provides a life experience that is not tarnished by being tacked on to an IEP, with goals that elude children with special needs. Gardeners know that there are many reasons a seed may not grow, and many times seeds grow without prime conditions. Children who garden learn more about the simple science of life from gardening then may be available from descriptions in even the best illustrated and well-written books. It is a pastime that can be shared without words with friends and family, and of course results in produce or flowers that can be shared and celebrated at harvest time.
Browse at your local library, garden shop, or online retailer for books about
Gardening with Children,
like: Designing Outdoor Environments for Children: Landscaping School Yards, Gardens and Playgrounds,
Accessible Gardening
and American Grown: The Story of the White House Kitchen Garden and Gardens Across America
.
Gardening therapy helps children grow
Special needs youngsters thrive when given horticultural tasks.
https://www.telegraph.co.uk/health/9084308/Gardening-therapy-helps-children-grow.html
Access to the Garden
https://www.facebook.com/pages/Access-to-the-Garden/225535737509635
Every garden accessible, usable
https://accesstothegarden.blogspot.com/
Keep Your Garden Out of my Face
https://www.edhat.com/site/tidbit.cfm?nid=97006
You Should Also Read:
Golf for Children with Disabilities
Family Games for Parties - Childhood Disabilities
Creative Playtimes for Babies and Children


Related Articles
Editor's Picks Articles
Top Ten Articles
Previous Features
Site Map



Follow @DownSynAdvocacy
Tweet





Content copyright © 2022 by Pamela Wilson. All rights reserved.
This content was written by Pamela Wilson. If you wish to use this content in any manner, you need written permission. Contact Pamela Wilson for details.