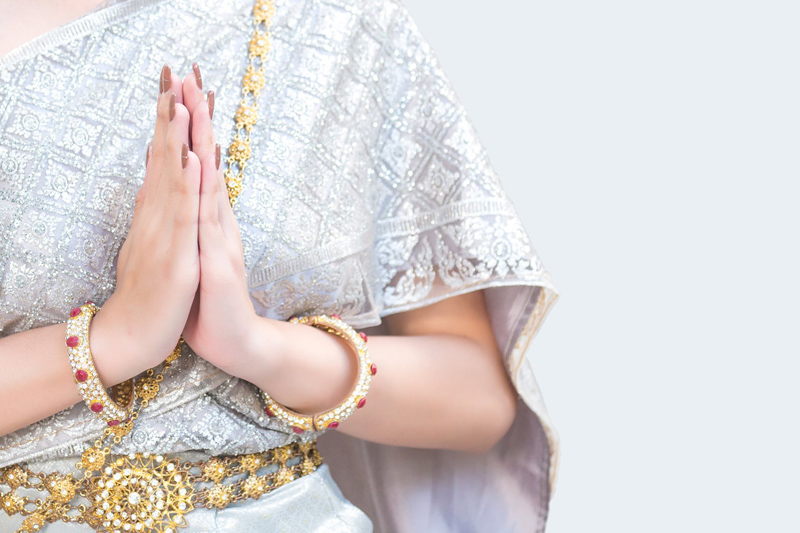 Isan, also phonetically spelled as Isaan, Isarn, Issan, or Esarn is the northeast region of Thailand. It is located on the Khorat Plateau, bordered by the Mekong River along the border with Laos, on the north and east,and by Cambodia to the southeast.
From the beginning of the 20th century this region in northeastern Thailand was officially named as Isan, a term adopted from Sanskrit Ishan that means "north east direction.".
The Lao-speaking people from this region, who comprise a majority of the population, distinguish themselves not only from the Lao of Laos but in addition also the central Thai by calling themselves as Khon Isan, or Thai Isan.
Agriculture is the main economic activity, but due to the socio-economic conditions and hot, dry climate, output is lower than that of other parts of the country. Isan is Thailand's poorest region. It is a very hot dusty but uniquely wonderful part of Thailand. I especially love the cuisine of this region.
The main language of the region is Isan, which is a dialect of the Lao language. As a dialect of Lao, but written in the Thai alphabet. Thai is also spoken, with regional accents, by almost everyone. Khmer (the language of Cambodia) is widely spoken in regions near the Cambodian border. Most of the population is of Lao origin, but the region's incorporation into the modern Thai state has been largely successful.
Prominent aspects of the culture of Isan include the indigenous form of folk music, called mor lam, Muay Thai boxing, cock fighting, and celebratory processions Isan food, in which sticky rice (khao niao) and chiles are prominent, is sufficiently distinct from Thai cuisine that it is considered unique. Sticky rice is a staple of Thai Northeastern cuisine, and it accompanies meals frequently.

Yum Mu Isan (Isan Pork Salad)

1 lb. grilled pork
4-12+ prik khee nu daeng (fresh red birdseye chiles)to your taste
1 cup sweet onions, sliced thinly
2 tbl grated gingerroot
1/2 cup coriander leaves
Tamarind juice
Fish sauce (nam pla)

Take the phrik khee nu daeng and roast them in a moderate oven (or grill them), until the skin begins to change colour (we do this in a hot air "turbo" roaster - but any suitable oven or roaster will do). Grind the chiles to a pulp and add equal parts of tamarind juice and fish sauce until the whole forms a slightly runny paste.

Cut the pork diagonally across the grain into 18 inch thick slices, and cut the slices into 1" long pieces and then toss with the sauce and allow to marinade for about 24 hours for a full hot heat to develop. I usually marinade just overnight, but you can even just mix the marinade with the meat and serve immediately.

Add the remaining ingredients, toss (as a salad is tossed) and serve on a bed of lettuce with a bowl of sticky rice which is traditional in Northeast Thailand, Isan. I like using Boston Bibb or Butter lettuce for this salad.

If you prefer you can used chicken, boneless and skinless for this recipe.

Tip: If you do not have Thai chiles available you can use Serrano chiles instead of either Phrik Kee Nu (Bird's Eye Chiles) or Phrik Chee Fa (Thai Dragon Chiles). If you want this salad to be very hot just increase the amount of chiles used.




Related Articles
Editor's Picks Articles
Top Ten Articles
Previous Features
Site Map





Content copyright © 2022 by Mary-Anne Durkee. All rights reserved.
This content was written by Mary-Anne Durkee. If you wish to use this content in any manner, you need written permission. Contact Mary-Anne Durkee for details.