Teaching Children to Count Coins and Bills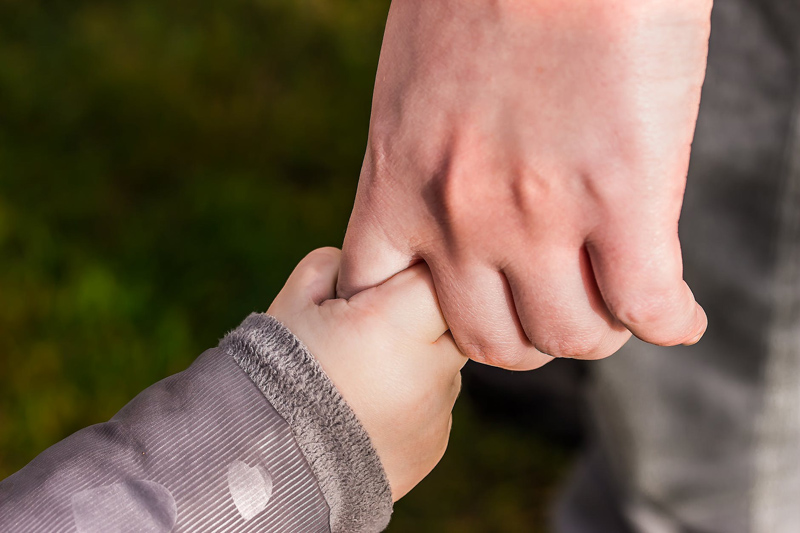 Children have a natural interest in learning to count coins and bills because money is a form of power as well as exchange. Older siblings, cousins, and classmates are excellent role models for inspiring an interest in learning about money where the higher denomination, the more interest money holds.
It would be so much easier for children to learn the value of coins if size had anything to do with them. Many children, and adults in a hurry, find it difficult not being able to tell small differences between nickels, quarters and dollar coins. We may also find it too complicated to explain why pennies and nickels are less valuable than the tiny dime.
In earlier generations it was somewhat easier for children to learn the value of coins because game machines and juke boxes took quarters, dimes and nickels; gumballs and candy sold for pennies. A birthday card was likely to contain a bill or check, rather than a gift card. Although gift cards, debit and credit cards make life possible without carrying actual money around, families and educators still have a strong interest in our children learning the value of coins, making change, and not being cheated as they make purchases.
Worksheets and low tech materials have long been used in classrooms to teach the value of coins and bills. Computer software, games and apps offer a variety of options. Real life transactions and real money make lasting impressions on children, and the more realistic the play money, the more helpful it is for them to generalize to the real thing. Some banks use play money to train their tellers. Teachers often appreciate upgrades to their classroom materials more than plants, scents or candy.
In many special ed preschool classroom, light cardboard or plastic coins the size and color of the real thing may still be used, although some parents send in real coins because their children do not generalize from the paper coins. I did not realize my son understood the value of paper money denominations until he was given a dollar bill and then raced into his bedroom to bring back a card with a $5 in it from his grandparents - he used it to explain he would prefer another $5.
In his mainstream classrooms my son's understanding of coins leapt ahead because they opened up a student store where he could buy a pencil, eraser, or other items for nickles, dimes, pennies and quarters at lunch time. Also, they had fudgsicles and pepperoni sticks at lunch, so he knew all the combinations of the prices of those items.
Children do enjoy the feel of coins and the sounds they make, and it is no surprise that their favorite software, games and apps have great color and sounds. Some enjoy competition and races, but it seems more intuitive to design apps that measure the time a player takes to complete a task and then set up rewards based on the original and improving time it takes to play the game. In real life, we take as much time as is needed to do whatever needs to be done, and get faster with practice.
For teens and young adults, there are other options for reducing mistakes and theft while shopping. Knowing in general how much is going to be spent, by using a shopping list with advertised prices with a column for the price of 'impulse items' can signal to a clerk that a customer is paying attention, and I also believe that holding a hand out as if (correct) change is expected will make it less likely mistakes will be made.
Especially now that people are in such a rush even in grocery store lines, customers can put pressure on those paying for their purchases. It is helpful to remind students to watch the register to make sure that the sale prices are in the computer - but too often at least one price is wrong - and although it is 're-rung' for the customer who speaks up, the price change may not be entered storewide.
I know there are apps that do a fairly good job to calculate carbs and calorie counts in meals (my son has diabetes) so I would not be surprised if there was one that would give a pretty close estimation for grocery and other purchases, including tax.
There is such a diversity among children, teens and adults with Down syndrome in their interests and games, I could not predict which app or software would appeal to most or even some of his peers with DS. When I read about a new app or game, I have to give him the opportunity to try it out. Most of the time I am surprised that he does not like one that looks interesting or fun to me, but will crave another that I have absolutely no interest in trying myself.
It's a pretty good bet that once our kids get a firm grasp of coin counting, they will eliminate coins altogether. It already costs more than pennies and nickels are worth to manufacture them. Some stores accept payment via iPhone and iPod Touch Apps. A basic understanding of coins and bills may be more difficult for our children to learn from watching us pay for daily purchases.
Browse at your local bookstore, public library or online retailer for books like
Kumon - My First Book of Money - Counting Coins or Dollars and Cents,
Teaching Math to People With Down Syndrome and Other Hands-On Learners: Basic Survival Skills - 2008,
and
Can I Have Some Money? Max Gets It,
or to find
Play Money
.
You Should Also Read:
Teaching Children About Money
Teaching Math Skills
iPhone and iPod Touch Apps


Related Articles
Editor's Picks Articles
Top Ten Articles
Previous Features
Site Map



Follow @DownSynAdvocacy
Tweet





Content copyright © 2022 by Pamela Wilson. All rights reserved.
This content was written by Pamela Wilson. If you wish to use this content in any manner, you need written permission. Contact Pamela Wilson for details.