Teaching Children About Money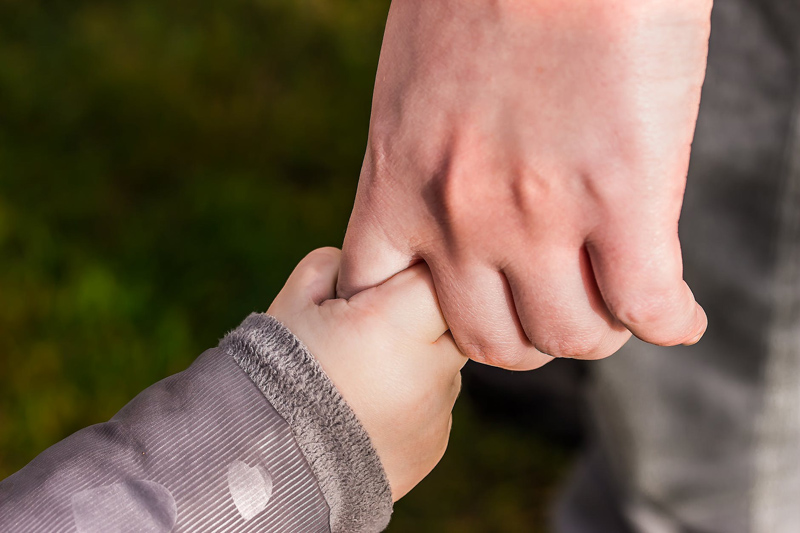 Children with developmental disabilities benefit like their mainstream peers when they learn basic facts about money, spending and saving. Early lessons about how money works helps build a sense of confidence and control in getting what they really want.
When adults carried cash instead of credit cards and even when they wrote checks instead of using debit cards, children had many more opportunities to learn about money as they accompanied their parents around town. Store clerks learned to count back change when shoppers relied on cash, and coins were involved in almost every transaction.
During our present economic crisis, financial advisors are suggesting that adults use money instead of plastic so that we have a better way to estimate how much we have left to spend. We can also help our sons and daughters understand the limits of their income by working with real money ourselves.
Because many adults have stopped carrying cash and change, we may have to relearn better habits to protect money we carry from loss due to theft. Something that is helpful for children as well as adults is to check receipts every time we leave a checkstand, to catch mistakes made by the electronic register as well as to model responsible behavior for our children.
There are helpful money recognition and counting games that feature replicas of coins that are made of plastic or cardboard and do not feel like the real thing. Something that my children enjoyed when they were learning about bills was to fold them so that visually impaired people could recognize the difference between a single one, a five and a twenty. They also enjoyed using photocopies of real bills with faces of people in the family in place of the presidents.
Substituting real coins can often be done more economically than buying the replicas, but children often know or soon realize that real coins have value outside the classroom. Sometimes the feeling of change in their pockets or the sounds of coins jangling together make real coins irresistible. Providing your child with a simple wallet and showing them where to store bills and coins, IDs and pictures can help engage their interest, too.
At home, it is helpful to use real coins so that children attach that real value to money when they want something at the store a parent does not buy. It is also helpful to have a play store at home, where a child can buy an item for five pennies or a nickel, or give up a dime to receive change.
The concept of saving, borrowing and paying back money can be taught to children as they are learning the basic facts about money. Allowing your children to carry coins and then borrowing a few while paying for groceries or parcels can be exciting for them. Having a template of the coins that were in the pocket when you left home can help a child understand what coins need to be replaced when you pay them back at home. Many children will memorize the template after a few weeks or months without prompting.
Something that may be difficult for children to understand is how one coin can be worth twenty five of another coin, and the satisfaction of having a small sack of pennies cannot be matched. The same can be true for dollar bills and a twenty. This makes it easy for vulnerable children and teens to be cheated. Just as knowledge and training can increase a child's confidence, theft can create a sense of vulnerability and shame.
It is important to explain that some people are so tempted by the value of money, they do not resist the urge to take what is not theirs. We need to teach our children that they must resist that urge themselves, and that anything borrowed must be repaid by the person who had the lapse in judgment. It is important not to label any child as a thief, but instead to describe the behavior as theft. Children need to know that parents recognize their essential goodness no matter what their misbehavior may have been, and it sometimes helps to paint a multidimensional portrait of individuals who take what is not theirs. That being said, subtraction games can be played that feature sly animal puppets who take away objects we have already counted.
Teaching children about money at home presents opportunities their teachers may not have in the classroom. Wonderful books that are useful in explaining basics to children are available for parents and teachers who prefer to benefit from the research and experience of veteran teachers and financial advisors.
Browse at your local bookstore, public library or online retailer for books like
Kumon - My First Book of Money - Counting Coins or Dollars and Cents,
Teaching Math to People With Down Syndrome and Other Hands-On Learners: Basic Survival Skills - 2008,
Can I Have Some Money? Max Gets It,
or Raising Money Smart Kids: What They Need to Know about Money and How to Tell Them
Teaching Numeracy by Sue Buckley
https://www.down-syndrome.org/practice/index.aspx
Creative approaches to teaching and to differentiation by Sue Buckley
https://www.down-syndrome.org/practice/index.aspx
Number fun? You can count on it! by Emma Saunders
https://www.down-syndrome.org/practice/326/
An update on Sam and the progress he has made in numeracy using Numicon by Wendy Uttley
https://www.down-syndrome.org/practice/327/
You Should Also Read:
Teaching Math Skills
Homeschooling Children with Special Needs
After School Homeschooling


Related Articles
Editor's Picks Articles
Top Ten Articles
Previous Features
Site Map



Follow @DownSynAdvocacy
Tweet





Content copyright © 2022 by Pamela Wilson. All rights reserved.
This content was written by Pamela Wilson. If you wish to use this content in any manner, you need written permission. Contact Pamela Wilson for details.