iPhone and iPod Touch Apps - Childhood Disability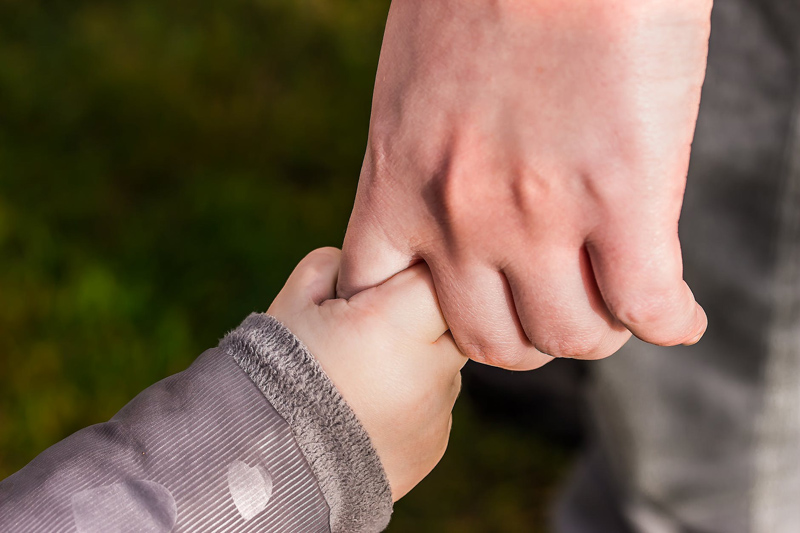 Reports of iPhone and iPod Touch apps especially developed for children and adults with developmental disabilities and others in need of alternate communication options have inspired many parents to imagine our own 'wish lists' of apps that would benefit our families.
Parents have long worked on creative solutions and alternatives for our sons and daughters with developmental or physical disabilities. They may have speech delays or other challenges in communication, planning or learning. We have tried 'low tech' options like pictures with word or phrases on index cards connected by a key ring; laminated, velcro encrusted photocopies of cartoon strip representations for self-help skill sequences, or transition schedules; and/or trusty 'refrigerator rules' posted to help avoid parent-child power struggles.
Relatively inexpensive commercial products available in toys and greeting cards have inspired some parents to create home-made communication boards that their children can use to get across basic important messages in the alloted seconds of recordable sound. Once a child learns that they can clearly express an idea aloud by pressing a button, the problem soon becomes one of capacity. Why would they choose only to have messages that express what their parents or teachers believe are important when they could have three good 'knock knock' jokes programmed in the same space?
Of course there are professional communication devices that have solved the capacity problem. Most have been reduced in size and weight so that children do not need a desk top or full size wheelchair table to hold them. But they are often too expensive to be available to most children and teens who could use them, and also are often too unwieldy and too vulnerable to the effects of gravity and other aspects of physical nature to last.
Insurance, including medicare and medicaid, cover only expensive "dedicated, proprietary devices" that can not be used for non-medical support or entertainment. In a New York Times article from September 2009, Peter Ashkenaz, described as a spokesman for the federal Centers for Medicare and Medicaid Services is quoted advising: "We would not cover the iPhones and netbooks with speech-generating software capabilities because they are useful in the absence of an illness or injury." In recent years, mainstream computers and devices customized for use as communication devices have other software deleted and options disabled when provided to clients for that purpose.
In a time when we all want personalized ringtones, elegant design and convenience in all our electronic devices, children and teens with disabilities may not be impressed with the lack of choice in features, colors and design of communication devices. They do often lack convenient accessibility while going from place to place and there may be a general lack of thought and design in carrying cases, if a case is available at all.
Communication devices having options like lighted text for low light situations, earbuds or other alternatives for quiet rooms or noisy crowds, and other reasonable accommodations should be standard by now. I believe most children and teens would prefer an option of recordable voice messages along with the artificial computer voices available for typed in phrases. Regional accents and terms unique to individual families may not be thought to be a reasonable accommodations even in the most expensive devices.
Sometimes children who do have augmentative communication devices want to use them constantly, but staff and parents alike are unfamiliar with how to use or program them or integrate their use into the classroom or ordinary life. They assume that the person wishing to use the device is willing to go without a voice because potential 'listeners' are not familiar with it.
Much of the attractiveness of the iPhone and iPod apps available for children and teens who benefit from options in communication and organization is that mainstream kids and adults are quite familiar with them or willing to learn more about them due to their general appeal and tech culture status.
Both Terri Mauro and Patricia E. Bauer have reported on the iPhone and/or iPod Touch apps known as iPrompts (scheduling, timer, choices and image library) and Proloquo2Go (remarks and queries with associated icons). Hopefully popular culture and tech innovations will continue to respond to the true diversity of our communities with more of the benefits of universal design.
Browse at your public library, local bookstore, or online retailer for books like
iPhone: The Missing Manual: Covers the iPhone 3G, by David Pogue; or, The iOS 4 Programming Cookbook: Solutions & Examples for iPhone, iPad, and iPod touch Apps
. Scroll down the page to find other books on these topics.
There is now an iPad case with speakers that seems specifically designed for those using communication apps that reminds me of the
iMainGo iPod Touch speaker/case
except for the comparative expense. It is called the iAdapter Case and is reviewed at the
Teaching All Students blog
focused on Assistive Technology and its use in a special education classroom by Patrick Black.
Consonantly Speaking's Favorite iPad Apps to Use in
Speech-Language Therapy Sessions December 2012 Edition
https://consonantlyspeaking.com/posts/2013/01/consonantly-speakings-favorite-ipad-apps-to-use-in-speech-language-therapy-sessions
Favorite iPad Apps to Use in Speech-Language
Therapy Sessions December 2012 Edition: Part Two
https://consonantlyspeaking.com/posts/2013/01/consonantly-speakings-favorite-ipad-apps-to-use-in-speech-language-therapy-sessions-0
Assistive technology tools, resources, apps
Assistive technology tools, resources, apps
Lauren S. Enders, MA, CCC-SLP
SLP/Augmentative Communication Consultant/Assistive Technology Consultant
https://pinterest.com/lasenders/
Apps pensadas y hechas para niños con autismo y otras discapacidades
https://aliciallanas.blogspot.mx/2013/06/apps-educativas-edninja.html#.UcLNqu3FVD3
At the time of this update, we do not own or have access to an iPad, so the expense of the iAdapter case is not relevant.
iPhone, iPad and iPod touch Apps for (Special) Education
compiled by Eric Sailers
iPhone Apps for autism schedules, diabetes, seizure disorder
https://forums.bellaonline.com/ubbthreads.php?ubb=postlist&Board=57
Mainstream apps that any child can enjoy are fun for children with disabilities, too.
Mo Willems and Disney's Don't Let the Pigeon Run This App!
https://www.hbook.com/2012/01/blogs/out-of-the-box/the-pigeon-wants-an-ipad/
New York Times 9/15/09
Insurers Shun Multitasking Speech Devices
https://www.nytimes.com/2009/09/15/technology/15speech.html
UK DSA - Down Syndrome Association
Interactive-Visual Timetable Software Page
https://www.supportdisc.co.uk/Visual_timetable.htm
My cell phone carrier is not compatible with iPhones (yet) so we do not own one; at the time of this writing we do not own an iPod Touch.
https://www.bellaonline.com/misc/ethics.asp
iTunes gift cards are available at face value prices at local retailers, big box stores and online with no shipping charges; those at Amazon.com may be sold by third parties who charge expensive shipping charges for mailing a card they bought at their local store.
You Should Also Read:
Amazon Kindle 2 Wireless Reading Device and Childhood Disability
Access to Communication and Education Technology
Boardmaker and PECS Communication Alternatives


Related Articles
Editor's Picks Articles
Top Ten Articles
Previous Features
Site Map



Follow @DownSynAdvocacy
Tweet





Content copyright © 2023 by Pamela Wilson. All rights reserved.
This content was written by Pamela Wilson. If you wish to use this content in any manner, you need written permission. Contact Pamela Wilson for details.