Future Sibling Support and Down Syndrome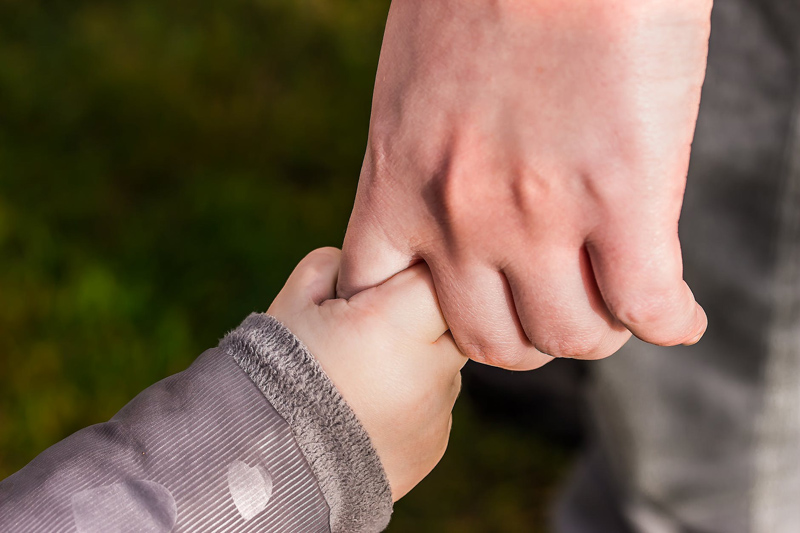 My daughter attended a Sib Shop series when she was nine or ten years old. I was very well aware of sibling issues from the start because our local La Leche League leader had grown up with a brother who has Down syndrome. She invited me to be part of a La Leche League leader training about supporting moms of new babies with Down syndrome, along with her own mother.
Seeing my mentor in a mother-daughter relationship as the daughter gave me a new perspective on my own family. Of course, we could argue that she and her brother had grown up in a 'different time' with few if any opportunities for children with Down syndrome; or support, information and resources for parents and professionals; and unfortunate community attitudes were the norm. But from where I sat, there were very few differences in assumptions I made about my children's future relationship and those that she had held since her son and daughter were children.
One significant difference in our lives is that I told my daughter from early childhood that when she was a grown up, she would have her own life, and her brother would have his own life, home and job. During the leader training meeting, my friend's mom said she had never worried because her son's sister would take full responsibility for her brother when they were adults.
I had been telling my daughter about supported employment and community living options for her brother since they both were small. But after the second Saturday sibshop, she came home to tell me she did not know why I was always worried about her brother's future opportunities, because the speaker after lunch that day was a young man with Down syndrome who had his own apartment, job and girlfriend; he was a good cook and enjoyed vacations to more fun places than we did.
If you are the mother of a newly diagnosed son or daughter, it's probably early days yet to be thinking about your baby's adult years. But if you are reading this, you are probably as distracted as I was considering my son's entire lifespan. I am happy that you are looking forward, too. But we really cannot predict what our babies' lives will be as adults, whether they have disabilities or not.
For me this was nicely illustrated in a Woody Allen movie where kindergartners stood up to say who they turned out to be. Life can be as full of struggles and delights for our children's mainstream peers as it is for them. And you might not be considering this: it is not always easy to be the parent of a teen or an adult who does not have Down syndrome.
It is inspiring to meet adults with Down syndrome who have full and active lives, strong relationships with friends and family, good health and many opportunities. I enjoy chatting with young men and women who have recently graduated from high school, or are taking college classes; others who have satisfying jobs or their own businesses. There are many others whose lives are not particularly newsworthy, but because they have Down syndrome, we celebrate the ordinary lives they enjoy no matter what level of support is needed.
Another benefit of telling my daughter that her brother would have options and opportunities as an adult is that he was listening, too. That may have meant as much to him as growing up in inclusive classrooms with friends who assumed he would follow his dreams and achieve the goals he set for himself. He is as supportive of his sister as she is of him.
Browse at your public library, local bookstore or online retailer for books like
Views from Our Shoes: Growing Up with a Brother or Sister with Special Needs
or
Thicker Than Water: Essays by Adult Siblings of People with Disabilities
Video games, Down's syndrome and my brother – a personal story
- Games writer Edwin Evans-Thirlwell on his brother, Euan
https://bit.ly/1fHEczr
https://www.theguardian.com/technology/gamesblog/2014/feb/01/video-games-downs-syndrome
Arc 3 Sibling Video
https://www.youtube.com/watch?v=Ve-yGz5KzYs -
An enjoyable and informative, often funny and heartwarming video about growing up with a sibling with a developmental disability or other special needs.
Am I Not My Brother's Keeper?
Siblings are not considered family under the Family and Medical Leave Act, the major law that protects employees who take time off work to care for sick relatives.
https://www.theatlantic.com/business/archive/2014/11/am-i-not-my-brothers-keeper/382354/?single_page=true
Diagnosis to Delivery: A Pregnant Mother's Guide to Down Syndrome
by Nancy Iannone and Stephanie Meredith
https://downsyndromepregnancy.org
Disablism and Parenting Children with Disabilities
by Terri Mauro
"... The challenge for parents, I suppose, is distinguishing what part of our advocacy is about us and what part is about our child, and that's a hell of a thing to figure. ..."
Big brother learns of his sister's Down Syndrome for the first time.
https://www.youtube.com/watch?v=uKZuS5S0q5M
My little sister (who happens to have Down's syndrome) 2011 Part 2
https://www.youtube.com/watch?v=-6jIVTEWBhQ
My little sister (who happens to have Down's Syndrome) 2010 Part 1
https://www.youtube.com/watch?v=P61qn7aguJo&feature=fvwrel
UK: Charming Film Celebrating 5th Anniversary Of The PSDS Support Group
Children with Down syndrome and their families:
https://youtu.be/oUJR_s4H4aQ
Sibings, Disability and My Brother, Dana
https://www.withalittlemoxie.com/2012/03/sibings-disability-and-my-brother-dana.html
Supporting siblings
https://www.sibs.org.uk/parents/helping-siblings-deal-their-feelings
Partners in Crime
https://mamalode.com/story/detail/partners-in-crime
The Sibling Support Project
https://www.siblingsupport.org
6 Ways to ensure siblings aren't overshadowed
https://www.sheknows.com/parenting/articles/985255/avoid-overshadowing-siblings-of-kids-with-special-needs
Helping sibs of kids with disabilities manage embarrassment
https://expertbeacon.com/helping-sibs-kids-disabilities-manage-embarrassment
A Sibling Perspective: The Autism Doesn't Care - AGE OF AUTISM
https://www.ageofautism.com/2012/09/a-sibling-perspective-the-autism-doesnt-care.html
You Should Also Read:
Sibling Support and Rivalry - Childhood Disability
Brothers and Sisters of Children with Disabilities
Adult Siblings - Childhood Disabilities


Related Articles
Editor's Picks Articles
Top Ten Articles
Previous Features
Site Map



Follow @DownSynAdvocacy
Tweet





Content copyright © 2022 by Pamela Wilson. All rights reserved.
This content was written by Pamela Wilson. If you wish to use this content in any manner, you need written permission. Contact Pamela Wilson for details.