Adults with Down Syndrome Inspire New Moms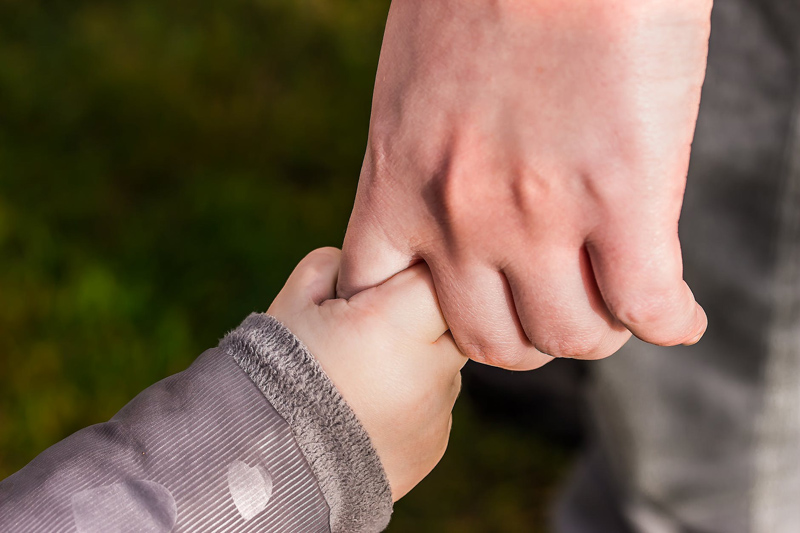 Parents of babies and children who have Down syndrome or other developmental disabilities may not have grown up with classmates or neighbors who have the same diagnosis and opportunities available to them today. Reading about or meeting teens or adults with disabilities who have ordinary lives or have reached extraordinary goals can inspire us to change our advocacy and expectations for our own children.
Twenty years ago, three year old Melissa Riggio inspired her father to create a "Children with Special Needs" section at Barnes and Noble stores throughout the country, encouraging publication of more books specifically for families raising children with disabilities, chronic health conditions or other special needs. She continued to be an inspiration for all who knew her and thousands of others are still inspired by her life, accomplishments, and dreams because she was able to create a lasting presence on the internet. We are very fortunate to have role models and electronic social networks where we can learn about others who are making a difference in public awareness and understanding of our children's potential.
When my son was a toddler, I was very interested in what opportunities and supports were available for young men with Down syndrome in our community. Fortunately, there was a teenager in the newspaper, Patrick, who had started out as a toddler in the first early intervention program at the University of Washington with Pat Oelwein and Val Dmitriev.
I would photocopy the news stories and take them to my DS parent support group and early intervention center Mommy and Me group. Some years later, I was put in contact with Patrick's mother, and told her how much his accomplishments and ambition had meant to me - and how I had photocopied every newspaper article to share so that we would continue to push the artificial boundaries that would restrict our children's opportunities to reach that level of their potential.
She laughed and told me that she had photocopied every newspaper story about my son, and had taken it to her parent group, telling them they had to continue to be advocates for their sons and daughters to see how much further they could go, and keep blazing a trail for my son's generation. I was amazed at that time that her son and other graduates from that original program had an integrated program at private high school where they took mainstream classes with modified curriculum. But when my son reached that age, he enrolled in mainstream classes at our local high school with classmates who knew him from their mainstream kindergarten, 1st, 2nd and 3rd grades together.
In his yearbook, his mainstream classmates mentioned several times that they wished him luck in college. And to my surprise, after graduation he did attend the same community college where his friends enrolled. I was unaware that an exemplery program had been developed while he was in high school. The mother of a mainstream friend of his from preschool told me about it, and insisted on driving us to the orientation meeting so he could meet the instructors and we could learn more about it. My son joined in a lively discussion at the meeting and the instructors seemed eager to have him in their classes.
I was a bit anxious because I thought that the program was for students with learning disabilities and my son would again be the first with Down syndrome to be included. The first day I drove him to class we arrived early so I could be sure he knew his way around the building, and we had a snack together at the student deli. I took a deep breath and looked into his classroom that day - a full half of the students were chromosomally enhanced individuals with those beautiful Down syndrome eyes.
Afterwards we strolled over to pick up his student ID card, and a young woman who has known him since the same mainstream preschool ran over to greet him. She was lounging on the grass with half a dozen friends, very proud to introduce my son to them as her dear friend. They chatted about music, classes, clothes. And then my son said it was nice running into her and meeting everyone, but he needed to get his student ID.
When my son considered his vocational aspirations, he planned for both an entry level workplace where he could make money to pay for dates and electronics, and preparation for an acting career. He's sensible, practical person with high hopes and a great imagination.
My son's successes in his adult life have been unexpected compared to his peers with Down syndrome because as a preschooler he was evaluated as being 'low functioning with low potential.' Learning to read, write, and remember math facts, etc was a side benefit to the inclusive kindergarten and primary school inclusion I chose for him for his social development and so he would grow up included and not need to be 'integrated' as an adult.
I believe he would still have a good life, whether he had overcome the challenges of education professionals' low expectations or not. Over the years we have met other college students with Down syndrome, and many adults with DS who have jobs or their own businesses. But we have also met many ordinary individuals with Down syndrome who have greater challenges and fewer academic or independent living skills who enjoy a good quality of life and richness of experience, and contribute other great assets to their families and communities.
This is something that we might not be able to read about on web pages or in books, perhaps because the accomplishments of Down syndrome 'superstars' and many ordinary people with Down syndrome are still such a surprise to so many. Every person with Down syndrome is a unique individual who has something amazing to offer to those fortunate to be close enough to find it.
Browse at your public library, local bookstore, or online retailer for books like:
Count Us In: Growing Up with Down Syndrome ()
or
Reflections from a Different Journey : What Adults with Disabilities Wish All Parents Knew
It's not just a job, it's a career - Eric Matthes
Arc of KingCounty's Advocacy Coordinator, Pacific NW Employment Forum 2013
https://www.youtube.com/watch?v=duQ4DkefmXc
Teenager with Down syndrome competes with
Saucon Valley High School swim team
https://tinyurl.com/6maeoko
Nordstrom and Target ads do more than sell clothes
A young model with Down Syndrome is inspiring others with disabilities
https://kng5.tv/zF7V4w
UK: Charming Film Celebrating 5th Anniversary Of The PSDS Support Group
Children with Down syndrome and their families:
https://youtu.be/oUJR_s4H4aQ
History of ADAPT's founder Wade Blank
https://www.tripil.com/main/newsviews/phil/wblankhistory
You Should Also Read:
Person Centered Planning - Childhood Disabilities
Early Intervention and Advocacy - Then and Now
Melissa Riggio Made a Difference


Related Articles
Editor's Picks Articles
Top Ten Articles
Previous Features
Site Map



Follow @DownSynAdvocacy
Tweet





Content copyright © 2021 by Pamela Wilson. All rights reserved.
This content was written by Pamela Wilson. If you wish to use this content in any manner, you need written permission. Contact Pamela Wilson for details.