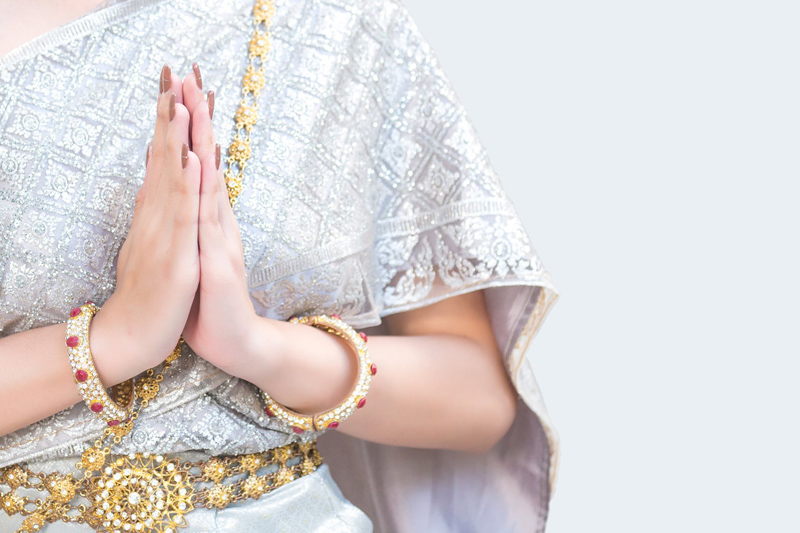 A recipe is only a theme, which an intelligent cook can play each time with a variation.
... Madame Benoit...

Thai food is one of the most exciting cuisines in the world. However, many dishes require some preparation of ingredients. Many people ask me for short cuts or make ahead master pastes for Thai cooking.

What I like to do is spend a few hours making my Thai Master pastes including curry pastes, Pad Thai Sauce, etc. then keep them nearby in the refrigerator for easy tasty-Thai meals.

Thai Master Paste
This marinade paste is the key ingredient in several meat-based dishes. To make it, pound ingredients into a smooth paste two parts peeled garlic cloves, two parts chopped fresh coriander roots (or stems, if the roots are not available) and one part whole white peppercorns. I prefer using a mortar and pestle as the pounding releases the wonderful fragrant and flavourful oils. However, you can use a food processor if you prefer, but know that the flavour will be less robust.

This master paste is the essential ingredient in many well-known dishes: grilled skewered pork (Mu Ping), grilled chicken (Gai Yang), pepper-garlic pork (Moo Tod Kratiem Phrik Thai), and even the famous Bangkok street food Thai-style fried chicken (Gai Thot).

When using this master paste additional seasonings are required for some recipes, such as fish sauce, palm sugar, oyster sauce or soy sauce, in varying amounts. Invariably, This Thai Master Paste serves as the basis for many Thai dishes making them easier and faster to cook for your friends and family.

Ingredients
2 Tablespoons white peppercorns
2 Tablespoons ground roasted dry Thai chiles
35+ cloves garlic, peeled and finely minced
1 1/2 cups minced coriander roots
½ teaspoon coarse sea salt

Makes approximately 1 cup of Thai Master paste

This master paste can be used in Tod Mon (Thai Fishcakes), many curry pastes, and as a Thai'd up addition to soups, ground meats, and as a basting sauce for chicken, seafood, and pork. To use as a grilling sauce or marinade just dilute a spoonful of paste with dry sherry or non-seasoned rice wine.

When using a mortar and pestle it is best to sit either on the floor or a chair where you can brace the mortar in your lap or against your leg as you pound-scrape-pound-scrape and so on. As you become comfortable with this method of pound-scrape-pound-scrape it becomes a smooth motion that you don't even think about. It is a relaxing activity as you get rid of any tensions or aggressions you might have felt-sort of a Thai kitchen workout!

Method:
Place salt and peppercorn into mortar and pound with pestle until it forms a smooth paste.

Add the garlic and coriander roots and continue pounding until it becomes a paste and is thoroughly incorporated. Be sure and pound with one hand, scrape the sides of the mortar often with a spoon held in the other hand. This keeps the ingredients in the bottom of the mortar for smooth pounded paste.
Scrape the side and bottom of the mortar with the spoon and place the paste into a a clean glass jar with a tight fitting lid. You can store this Thai Paste in your refrigerator for around 1 week without losing any flavor.. It can be placed in freezer for longer storage.



Related Articles
Editor's Picks Articles
Top Ten Articles
Previous Features
Site Map





Content copyright © 2018 by Mary-Anne Durkee. All rights reserved.
This content was written by Mary-Anne Durkee. If you wish to use this content in any manner, you need written permission. Contact Mary-Anne Durkee for details.