Put Your To-Do List Away for a Day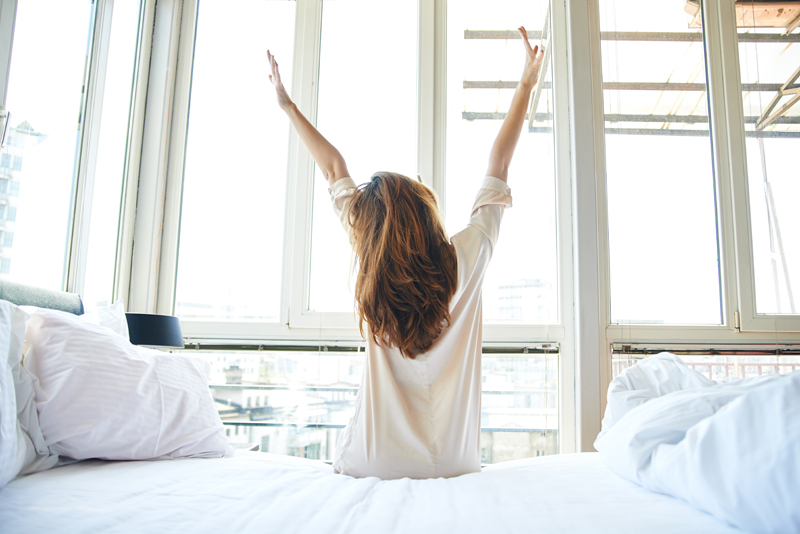 I am a to-do list connoisseur, enthusiast and some might even say a fanatic. However, once in a while I take a break. Today for instance, I'll put in my usual ten to twelve hours as a writer/work-at-home mom, but I'm not being guided by my usual bevy of lists and I'm not adhering to a set schedule.

My family and I just returned from a glorious 10-day vacation away from the city and there's a ton of work to be done. We have to prepare for back to school next week and I have three pending work deadlines on my plate. Still I decided this morning not to check my calendar, Master List etc. Instead I'm just going to do what I know from memory needs to be done and what I feel like doing. Guess you could say that I'm easing back into the swing of things after being away for so long.

Working without a list has many advantages. David Allen writes in Ready for Anything: 52 Productivity Principles for Work & Life that we must always be aware of all of our commitments/projects large or small. I heed this advice using my lists to remind myself of major projects as well as life's minutia. As you can imagine some of my lists are overwhelmingly long. My Master List for example is a six page single spaced document. And even after a full day's work it's not uncommon for me to only cross off half the tasks on my Daily List (a few doable bits and pieces taken from the Master List).

While to-do lists are an essential part of goal attainment, looking at all of that stuff to do and crossing off only a small fraction every day can try the patience of anyone. Today since I'm not working with a to-do list, I'm mercifully oblivious to the dozens of details I'm responsible for and thankfully not one new thing will be added. Obliviousness (in small doses) is bliss!

Working without a list for just a little while allows me flex my memory muscle. I don't have to look at my lists to know the essentials of what must be done today. There are the rituals—like cooking, cleaning, exercising and making sure my son spends time studying for his upcoming high school entrance exam. Since I'm always checking my library account, I don't have to look at my calendar to know I have books due today. In terms of my work, I know that I have three articles due soon and I'll spend some time moving each one forward.

I can be more spontaneous when I'm working without a list. In fact right now if I'd done things according to schedule I'd be working on a planned article on stress management instead of this article which I'm more inspired to write at the moment. There is nothing like writing when inspired—the words just flow.

Tomorrow, I'll go back to my much more structured approach to work. I'll spend 20 minutes just looking over my Master List and another 10 or so minutes preparing my Daily List. I'll check my calendar etc. And without a doubt I'll see something on the list, a small yet important detail I'd forgotten but could easily have accomplished if I'd been aware of it. I'll slap my forehead and say "If I'd only looked at my list!"

And then I'll forgive myself. It's true, I can't function at full capacity without my lists long term, but there are plenty of rewards to reap by putting them aside for one day.




Related Articles
Editor's Picks Articles
Top Ten Articles
Previous Features
Site Map





Content copyright © 2023 by Leah Mullen. All rights reserved.
This content was written by Leah Mullen. If you wish to use this content in any manner, you need written permission. Contact Leah Mullen for details.