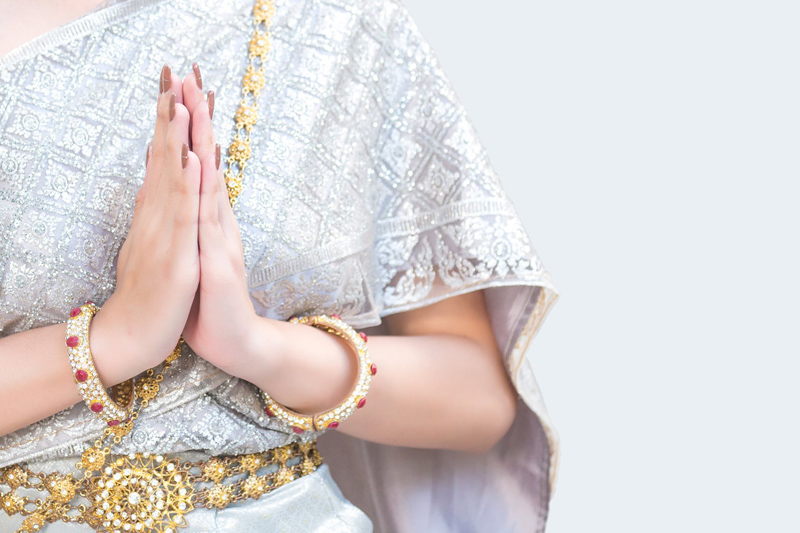 I recently picked up a jar of Taiwanese chiles with tiny shrimp that I used yesterday in this dish in place of fresh chiles. It has an amazing flavor and quickly has become a staple in my pantry (refrigerator). I bought it at 99 Ranch market. It comes in a 13.7 ounce glass jar with a green lid. The front label is all written in gold Chinese characters with a drawing of red chiles and shrimp on a black colour background. The label on the back lists the product name as Golden Hook Cone Pepper.

This recipe can easily be made vegetarian by using only tofu of your choice instead of chicken or shrimp and using vegetarian "fish" sauce.

Thai Stir-fry Noodles with Chicken and Shrimp (Pad Sen Yai Gai Goong)

Serves 4 as large main dish, or 8 as part of a Thai meal

1 pound of fresh rice ribbon noodles
handful of shelled shrimp (optional) or dried shrimp
1 chicken breast, cut into 1/2" size pieces
1/4 cup of firm tofu, cut into small cubes (optional), browned to retain shape
2 teaspoon minced garlic
1/2 Red sweet pepper cut up in 1" square pieces
1/2 med. red onion cubed
Handful of cubed cabbage
1 cubed medium size tomato
1 whisked egg
Handful of bean sprouts , root end trimmed off
handful Thai basil leaves if desired

Generous sprinkling of white pepper

The following coats the noodles with a "sauce" of great flavors

2 tablespoons Thai Oyster sauce
1 tablespoon white (rice) vinegar or (Chinese black vinegar is good as well)
1 tablespoon fish sauce (Golden Boy)
1+ tablespoons of date palm sugar
1 tablespoon fresh lime juice
1 teaspoon Sambol Olek (ground chile in jar) or sliced fresh Thai chiles*


Garnish
Cilantro
Green onions sliced
Bai kaprao (holy basil leaves) or Bai Horapha (Thai basil)
1 bulb of pickled garlic, thinly sliced
3-4 red Thai Dragon Chiles, julienned
Toasted chopped peanuts

If using dry rice noodles - Soak the noodles in warm water for about 15 minutes. If using fresh noodles carefully separate them.


Method

Fry shallots and garlic in oil for a few seconds, add chicken breast, and brown, add veggies, scoop onto sides of wok, add egg cook then flip over and then shred in long ribbons. add sauce and toss to coat noodles..

If you don't have a wok or are uncomfortable with the speed required, I would suggest cooking the egg and veggies first then just add them all at one time to the noodles and sauce.
Toss in the bean sprouts, tomatoes, and basil at the end just to warm, don't overcook them.

If desired the tofu can be marinated in some dark soy to which a couple of sliced chilies are added. Also there is a tofu that is flavored and kind of dry and firm that is very tasty in this dish.

Garnish after plating with your choice of sliced green onions, toasted chopped peanuts, a little cilantro or basil leaves, and pickled garlic.

* Fresh Rice Noodles can be in Asian markets, don't put them in the refrigerator or they harden and you will go crazy trying to separate them. They also go sour or even mold if not used within a day. I always keep a package of the dry rice noodles for a quick stir fry Thai noodle fix.

Note: Fish sauce cooks out quickly and often needs to be added at the end as a condiment. I prefer Golden Boy Brand, Dragon Fly or Tra Chang (scales) Thai Fish Sauce as they do not contain chemicals as many other brands do.

Copyright: GlobalAccess ltd, 1998






Related Articles
Editor's Picks Articles
Top Ten Articles
Previous Features
Site Map





Content copyright © 2023 by Mary-Anne Durkee. All rights reserved.
This content was written by Mary-Anne Durkee. If you wish to use this content in any manner, you need written permission. Contact Mary-Anne Durkee for details.