Housing Discrimination and Childhood Disabilities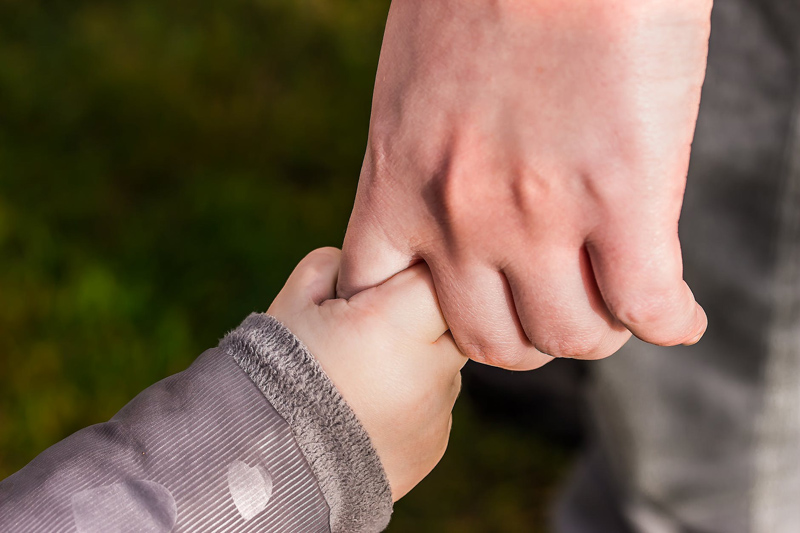 I remember when my children were small, getting ready to move from one cute rental house in the suburbs to another just three doors down. I had a verbal agreement with the owner and was walking up with a bucket and mop to use after I signed the rental agreement when I saw the owner showing it to another family. It took me a minute to understand the owner saying "We did not think you wanted it; this couple has already signed."
That afternoon I was walking my little ones back from the park and stopped to talk to the neighbor across the street I had met the week before. She had a little girl my daughter's age. My son was in his stroller. As the new neighbors pulled into the driveway I thought was going to be mine, I mentioned we had seen them earlier, wondering if I had the strength to tell the story.
The other mother said she was so relieved - the owner had almost rented it to a neighbor down the street where 'the special ed bus stopped.' She had been the one to warn them that this was their chance to 'get that family out of our neighborhood and protect our children.'
My landlords had given us plenty of notice that their daughter's family was moving back to the area and would be living in our house, and I had stopped looking when the house down the street became available and was promised to us. I had two small children, no resources, and nowhere for them to live the next month. I could not take the time to think about what had happened, but it was almost all I could think about. I knew I had to deal with it and move on.
A few days later I was looking at a smaller house a few blocks away and connected so quickly with the woman showing it I was quite disappointed that her family's rental house was not right for my mine.
When I 'disclosed' that my son had Down syndrome, she had such a positive response that I broke down and told her how we had lost the house on our block. She comforted me, and helped me to feel strong again. She also promised to help me find a place before the end of the month if I did not find one on my own.
As it turns out, I found a place in a different neighborhood that week. There were several families looking at the house the same afternoon we were there. I remember one young woman my age came with her dad who took the owner aside and promised to guarantee her rent. A particularly rude but nicely dressed couple stepped in front of me to hand in their application when it was my turn, and bragged proudly about their references.
When I introduced my family and mentioned that my son has Down syndrome, the gal looked at me a few extra seconds in silence. It was a big shock to me to get the call later that we were the family chosen to rent the house.
When I stopped by (without cleaning supplies) to sign papers and pick up the key, the owner told me that her mom and her brother used to live there, and when they were looking at group homes for her brother, they almost chose a house where everyone else had Down syndrome, because the folks living there were so neat and friendly. But they worried he would not feel comfortable being the only person without Down syndrome.
She said I would be even more proud of my son when he was grown up, and also told me how lucky he was that he had such a wonderful big sister. Her own brother had an intellectual disability due to a fever in infancy. Her compliment to my daughter made me smile as much as her prediction about my son.
A few weeks after we moved in, I found out that the family next door had told the owners they knew us, and not to worry that there was not a fully fenced yard because I kept a watchful eye on both kids. The gal next door had been raised by blind parents and was a fierce advocate for families like ours. She had watched me walk around the yard with my children and assessed my parenting style and their cooperative behavior immediately. I was so lucky she saw us on such an easy day!
She introduced me to a mom on the next block who had three boys - two who were my children's ages and a baby the same age as her baby next door- and we became close friends quickly. The next door neighbor on the other side also became a dear and treasured friend. We were so fortunate to move to that neighborhood.
I cannot tell the first story without the other two, or even remember the first one without remembering the details of the others. That is self-protective because it is still too devastating for me to recall the awful mix of emotions I felt being dismissed by the landlord and discovering the neighbor across the street hated my family without knowing she had met us.
The realization that this is what my life and my children's lives could be from that time forward took me to a very deep, cold place. I was lifted out of that pit by the woman who had the house that did not fit my family. And I was lifted up by my new landlord and the welcoming neighbors who were so glad we moved there. But I have scars from wounds I thought would never heal from that the landlord and the neighbor just down the street who took action on their prejudice against my family.
The woman who cushioned me from that attack was named Bev Barfield. I did not meet her ever again but I will never forget the strength she gave me. That memory of her kindness is still a refuge for me in times of trouble. I have tried to pay it forward by volunteering and advocating for other families. I am not able to share the hurtful parts of that experience in conversation because the words stick in my throat.
Every time my family has encountered prejudice and discrimination, memories of that time threaten to drag me back. There was no violence necessary; perfectly effective hatefulness and ignorance knocked my feet out from under me and took the wind out of my sails.
I still wonder why I did not argue with the owner of the house or speak up to the neighbor who was so proud to have eliminated my family from the block. My children were there and I did not want them to hear me acknowledge that we were the family the neighbor was describing. But I did not say one word in our defense. I did not disagree or argue with either of them. I still wonder today whether that landlord and that neighbor have ever figured out that what they did was wrong. I worry that because I did not speak up, the next family and every one after us was subjected to the same prejudice and discrimination. I wish I could have protected us and every other individual and family from hateful people like them.
A few years later, that neighborhood tried to block a group home for people with developmental disabilities being built there. The house was built but seven foot concrete walls enclosed the yard. I like to think the walls kept the hateful people out.
Browse your public library, local bookstore or online retailer for books like:
The Disability Rights Movement: From Charity to Confrontation; No Pity: People with Disabilities Forging a New Civil Rights Movement; or
The U.S. Dept. of Justice: A Guide to Disability Rights Laws
You Should Also Read:
Home Accessibility and Visitability for Children with Special Needs
Accessible Playgrounds & Inclusive Play Areas
Recess Skills and Childhood Disabilities


Related Articles
Editor's Picks Articles
Top Ten Articles
Previous Features
Site Map



Follow @DownSynAdvocacy
Tweet





Content copyright © 2021 by Pamela Wilson. All rights reserved.
This content was written by Pamela Wilson. If you wish to use this content in any manner, you need written permission. Contact Pamela Wilson for details.