Using Business Cards for Communication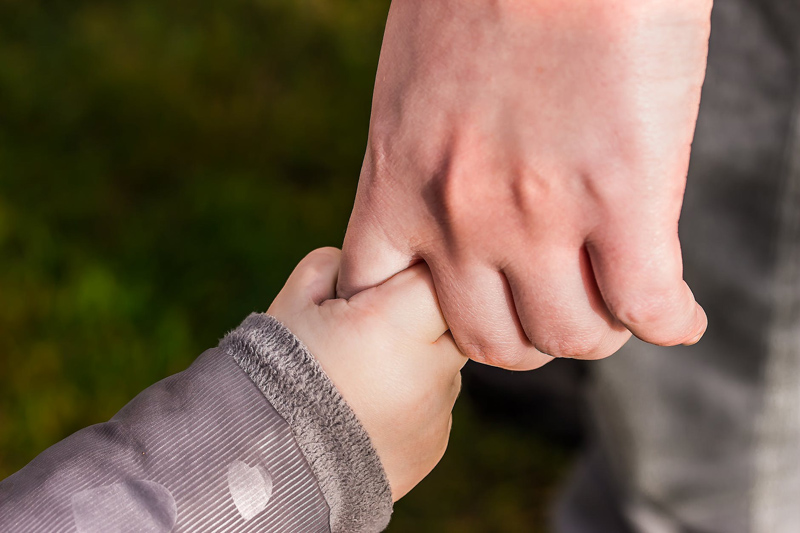 A recent note on the Facebook page of the Adult Down Syndrome Center described a business card used by a community college graduate with Down syndrome who is now job hunting. They young man seeking employment made a resume-like business card including his work and school experiences explaining his intention of finding a job.
Business cards with information tailored for different uses can also be very helpful for teens and younger children who want others to know their interests, talents or hobbies. They can be tucked into thank you notes or holiday cards, and exchanged at recreational or sporting events, dances or the movies. Individuals with Down syndrome may participate in activities where contact information for others may not be available to parents who would welcome a new friendship for their son or daughter. A card with a name, email address and small photo is a bridge to contact outside the program.
My son has shown an interest in business cards since he was a young boy. Police officers in our city would give out business cards to children, teens and adults with developmental disabilities when volunteering at Special Olympics or other events and when they were in the community establishing positive relationships with individuals and families.
He also has seen expert advisers invited to his IEP meetings, transition and DVR meetings exchange cards with professionals and administrators and heard me request cards many times while they were being handed around. He asked for business cards from adults on his own when he was still in elementary school. They came in handy when he would try to tell me something happened at school or in the community and I did not understand whose name he was saying or where they worked.
He has collected business cards at meetings for many years, providing contact information for those not present at subsequent meetings where they have been mentioned. He suggested at one meeting where there was only one card available from a participant that the rest of us take cell phone pictures of it. Of course at most of those meetings where he so graciously provided support to the rest of us, we spent most of the discussing his 'support needs' and perceived challenges in direct conflict with the abilities he demonstrated in support of the rest of us.
When he was in kindergarten I ordered address labels for him with the message: "Hi. My name is ----. Down syndrome is just a challenge. Let me show you what I can do." These were originally for him to stick on the back of his Valentines so they also included a small graphic of animals and flowers. However, he wanted to sign his own Valentines as he saw his second grade sister doing, so I cut a template with an exacto knife with the letters of his name from a 3x5 index card and he spent hours with a marker signing away.
Then he added the address label message where there was room on each one. He stuck the leftover address labels on the back of some of my business cards and used those for several years. He appreciated the cards that we had printed up for graduation announcements because they had just his name and he could write whatever he wanted on the back in a note or just use it as a calling card.
My son has been making his own business cards for many years. He uses a business card template to make several different cards and prints the page at home or uses a template at a local print shop online. He can choose five colors of card stock at 20 cents each at the photocopy center in our neighborhood, print five copies at their self service machine, and use the paper cutter to cut them down to the right size. That gives him fifty business cards for less than $1 plus the price of 5 photocopies.
Like most other people his age, he prefers business cards that have been professionally cut and engraved on business card stock. Some feature a picture of him - some in a tux, some in a business casual shirt, maybe a Hawaiian shirt in others. He also chooses different information for each card, depending on whether he is looking for a call back for a job interview, friendship, or a date. He sometimes leaves on with a tip for a waitress who has been especially attentive.
Browse at your public library, local bookstore or online retailer for books about creating
business cards from card stock kits
like:
The Best of Business Card Design
.
Adult Down Syndrome Center on Facebook:
Note on Business cards -
https://www.facebook.com/note.php?note_id=10150356300674589
SPD Calling Cards
https://www.sensorystreet.com/uploads/SPD_CARD_2013.pdf
One of the free downloads I found at Sensory Street
https://www.sensorystreet.com/free_downloads.html
You Should Also Read:
Transition Planning for Teens with Disabilities
Self-Employment for Teens with Disabilities
Expressing Friendship with Valentines


Related Articles
Editor's Picks Articles
Top Ten Articles
Previous Features
Site Map



Follow @DownSynAdvocacy
Tweet





Content copyright © 2023 by Pamela Wilson. All rights reserved.
This content was written by Pamela Wilson. If you wish to use this content in any manner, you need written permission. Contact Pamela Wilson for details.