Sleep Disorders and Children with Special Needs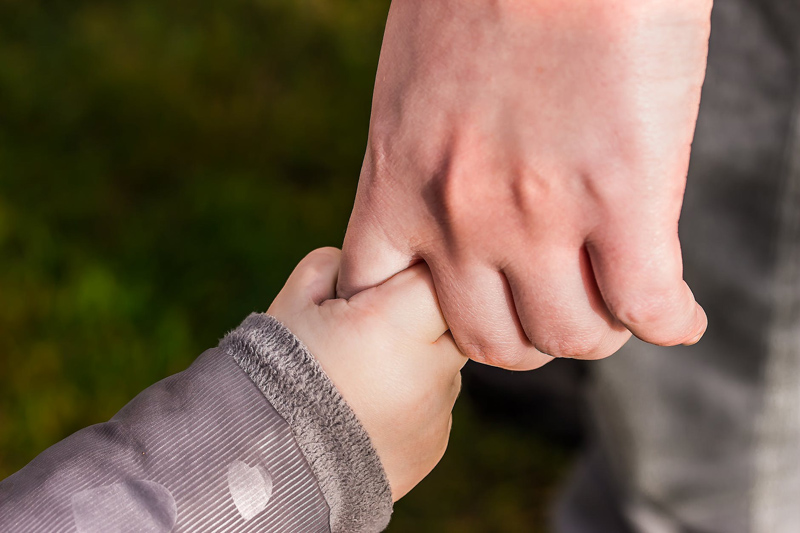 Sleeping is an important part of a child's life, from early infancy through adolescence. Babies born early or with a childhood disability are more likely to have sleep disorders related to breathing problems and physical challenges that can be quite serious.
There are resources to explore online if your child has symptoms of a sleep disorder like apnea, sleep-disordered breathing, nightmares; or other problems, including reflux, that change the quality or length of time of their sleep. Babies and toddlers with Down syndrome, as well as older children and teens, have a high incidence of both problems, and parents often report sleep disturbances and unexpected sleep habits.
There is a great deal of recent research into sleep disorders like snoring, sleep apnea, and other breathing problems during sleep in children that can affect health, development, and growth, as well as complicate existing conditions that already challenge children with special needs.
Experts at SleepEducation.com suggest that "children with frequent loud snoring, learning problems, or excessive daytime sleepiness are more likely to have sleep-disordered breathing." The American Academy of Sleep Medicine reports studies that show "breathing problems during sleep may affect mental development in infants and young children."
Research has also shown links between insulin resistance and sleep disorders, sleep apnea and incidence of diabetes. Many children, who do not otherwise have special needs, may experience sleep disturbances or develop sleep problems temporarily while adapting to unexpected changes or after traumatic events. Some may be related to developmental stages, allergies, reactions to medications, or even something as simple as the timing of their vitamin supplements.
Browse at your public library, local bookstore or online retailer for products like:
Sounds and Toys to help babies sleep,
and books like:
Healthy Sleep Habits, Happy Child
Preparing for Your Child's Sleep Study
https://www.massgeneral.org/children/assets/pdf/downsyndrome-osa-sleep-study.pdf
Down Syndrome
Obstructive Sleep Apnea: OSA in Children with Down Syndrome
https://www.massgeneral.org/children/assets/pdf/downsyndrome-osa.pdf
Down Syndrome Education Online
Overcoming sleep problems for children with Down syndrome
Amanda Wood and Ben Sacks
https://www.down-syndrome.org/reviews/320
Dr. Len Leshin, MD, FAAP - Down Syndrome Health articles
Obstructive Sleep Apnea and DS
Gastroesophageal Reflux (GER) and Down Syndrome
Riverbend Down Syndrome Resources
Sleep Disturbances in Down Syndrome
https://www.riverbendDS.org/sleepab.html
Does your child with Down syndrome need a sleep study?
https://www.sheknows.com/parenting/articles/986521/sleep-studies-for-children-with-down-syndrome
Down Syndrome, Sleep Problems Linked
Research under way at the University of Arizona is revealing a connection between quality of sleep and the learning and memory functions in children with Down Syndrome.
https://www.youtube.com/watch?v=-1AzB6cmkPA
NDSS: Obstructive Sleep Apnea & Down Syndrome
https://www.ndss.org/Resources/Health-Care/Associated-Conditions/Obstructive-Sleep-Apnea--Down-Syndrome/
Sleep disorders and their clinical significance in children with Down syndrome
https://www.ncbi.nlm.nih.gov/pubmed/22937986
Newborns Sleeping Through the Night: A DANGEROUS Myth
https://www.youtube.com/watch?v=e2PfSaHwSco&feature=share
American Academy of Child and Adolescent Psychiatry
https://www.aacap.org
Children's Sleep Problems
Nightmares and Disorders of Dreaming
American Sleep Apnea Association
https://www.sleepapnea.org
Stanford University
What is Sleep Apnea?
Childhood Sleep Apnea
Diabetes
Sleep Disordered Breathing, Insulin Resistance Linked
Obstructive Sleep Apnea Treatment Shown to Improve Insulin Sensitivity
CancerLinks.com
Sleep Disorders and Issues with Cancer
Marker for Alzheimer's disease rises during day and falls with sleep
https://medicalxpress.com/news/2011-09-marker-alzheimer-disease-day-falls.html
Study: Sleep Affects Formation Of Myelin, Vital To Brain Growth And Repair
https://www.huffingtonpost.com/2013/09/04/sleep-myelin-brain-growth-repair_n_3860316.html
Sleep 'boosts brain cell numbers'
https://www.bbc.co.uk/news/health-23932577
Social Isolation Reduces Myelin Production: US study
https://www.medicalnewstoday.com/articles/253347.php
Cheating Ourselves of Sleep
https://well.blogs.nytimes.com/2013/06/17/cheating-ourselves-of-sleep
Down Wit Dat - Medical Appointments, A Sleep Study: What a Long Strange Trip It's Been
https://downwitdat.blogspot.com/2012/05/what-long-strange-trip-its-been.html
Diagnosing the Wrong Deficit
ADHD - or sleep deprivation?
https://www.nytimes.com/2013/04/28/opinion/sunday/diagnosing-the-wrong-deficit.html
Snoring Tots More Likely to Turn into Troubled Kids
https://www.medpagetoday.com/Pediatrics/GeneralPediatrics/31477
Pediatric OT: To Sleep, Perchance to Dream
https://www.pediatricot.blogspot.com/2012/02/to-sleep-perchance-to-dream.html
Children and C-Pap: Adjusting to Continuous Positive Airway Pressure
https://tinyurl.com/KidsCPAP
Adjusting to C-Pap
Adjusting to C-Pap
Managing How Babies Sleep
https://www.isisonline.org.uk/how_babies_sleep/sleep_training/
How Babies Sleep
https://www.imothering.com/talks/talks/
Sleep Training: A Review of Research
https://www.drmomma.org/2009/12/sleep-training-review-of-research.html
You Should Also Read:
Reflux - Pediatric GERD, Infant GER and EER
Teens with Disabilities - Transition Planning
Lack of Sleep and Rest for Caregivers


Related Articles
Editor's Picks Articles
Top Ten Articles
Previous Features
Site Map



Follow @DownSynAdvocacy
Tweet





Content copyright © 2023 by Pamela Wilson. All rights reserved.
This content was written by Pamela Wilson. If you wish to use this content in any manner, you need written permission. Contact Pamela Wilson for details.