Non-Invasive Prenatal Testing for Down Syndrome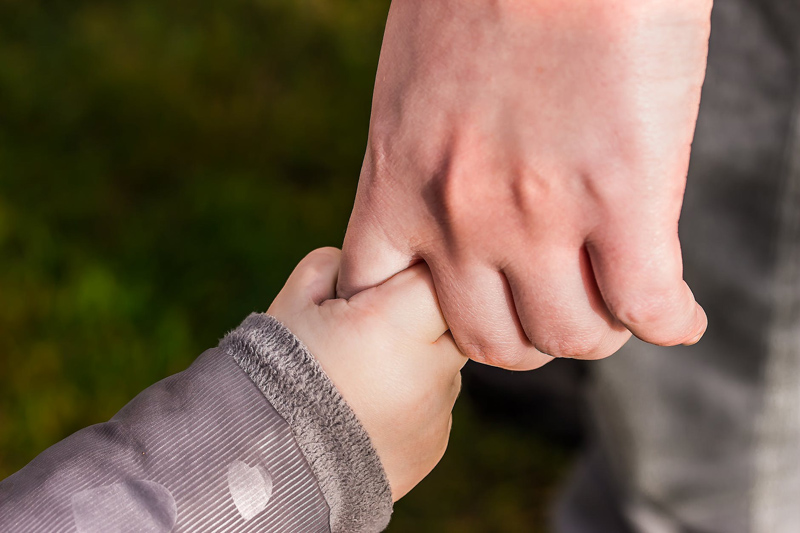 Recently, the National Down Syndrome Society established criteria to evaluate companies that develop non-invasive prenatal diagnostic tests for Down syndrome. Advocates are encouraged to contact the company currently promoting one of the first of these to be available, Sequenom.
It is only natural that we admire and appreciate the NDSS and other advocates for providing basic information and criteria for those involved with prenatal testing and putting pressure on companies that stand to make great profits from non-invasive prenatal testing to adopt the criteria they recommend.
I am prochoice, but believe strongly that one choice is wrong. It seems to be that the world would be a better place if every family had an individual with Down syndrome in every generation. That is not the direction that noninvasive prenatal testing is moving, so I support the efforts of the NDSS in this matter.
I don't know that I buy the theory that the prenatal diagnosis of Down syndrome raises financial concerns on the part of a couple. It is probably still that they do not feel up to the task of raising a child with special needs; or that their baby will not grow up in a community that respects or values them; and they do not realize that their child with Down syndrome would have personality, abilities, talents, and academic or vocational potential.
First time parents may not realize everything that is involved in raising a mainstream baby, so raising a baby with Down syndrome might seem overwhelming. Parents of subsequent children may feel that raising a mainstream baby is so complicated and exhausting, raising a child with Down syndrome would really be too much.
Even if non-invasive prenatal testing resulted in few or no new babies with Down syndrome being born into our communities, we would still spend a great deal of effort and time raising awareness and advocating for individuals who are already in the world.
My son is a much better ambassador for the Down syndrome community than I will ever be, just being himself and interacting with people one by one. I believe that if everyone in the world had the chance to spend a few days with him, he would put Sequenon out of business. But he has plans of his own, so it's up to others to make expectant parents aware of the real choices they have after Sequenon sells them and their medical providers the test.
Some advocates have complained that tending to such issues implies acceptance or even promotion of prenatal testing for Down syndrome that will result in termination of every pregnancy with the prenatal diagnosis. A few have suggested that families vote for candidates solely due to their stance against abortion for any reason, no matter what other views the candidate promotes.
I tend to vote for candidates who have strong records and beliefs that indicate their support for funding education and services for adults and children with developmental disabilities and their families, rather than their opinions on prenatal testing and related issues.
In addition to practical and ethical reasons to consider many issues, I believe it is important to remember that within the reportedly high incidence of termination of pregnancies with a prenatal diagnosis of Down syndrome, at least half of those making this choice previously described themselves as 'pro-life' or 'anti-abortion.' Statistics reporting that roughly the same number or a few more percentage points of individuals reporting themselves as 'pro-life' as 'pro-choice.'
So, half of those who make the choice to terminate a pregnancy, and perhaps a few percentage points more, are those who consider themselves 'anti-abortion' or 'pro-life.' For that reason, voting for politicians who consider themselves anti-abortion means to me that there is a 50/50 chance that they would make a different personal decision in their own lives. In my opinion, there is also a 50/50 chance that 'pro-choice' candidates will make either personal decision themselves, and they acknowledge the rights of others to take responsibility for educating themselves well enough to make the choice that is appropriate for their families.
Especially in the past decade, a great deal of financial support has been invested in research into prenatal testing without a serious commitment being made to fund prenatal counseling and professional education that provides accurate and up to date information about children and adults who have Down syndrome. The impact of early, non-invasive prenatal testing where outdated stereotypes and misinformation remain unchallenged may be significant for individuals with Down syndrome of all ages as well as others who have intellectual disabilities.
NDSS Criteria to Evaluate Companies with Non-Invasive Prenatal Diagnostic Tests for Down Syndrome
https://www.ndss.org/
The NDSS has provided a message template that can be edited and used to contact the Sequenom corporation requesting that the company implement the criteria they recommend.
https://www.ndss.org/
Browse at your local bookstore, public library or online retailer for books like:
Gifts: Mothers Reflect on How Children with Down Syndrome Enrich Their Lives,
or
Down Syndrome: The First 18 Months
Free guide for families and medical professionals
by Nancy Iannone and Stephanie Meredith
Diagnosis to Delivery: A Pregnant Mother's Guide to Down Syndrome
https://downsyndromepregnancy.org
What's missing from non-invasive prenatal testing for Down syndrome
https://www.downsyndromeprenataltesting.com/whats-missing-from-non-invasive-prenatal-testing-for-down-syndrome/
Delivering a Down Syndrome Diagnosis
Bi-fold for Medical Providers
and
Understanding a Down Syndrome Diagnosis
Booklet for Expectant Parents
https://lettercase.org/bookstore/
What is the real worry about the newest
prenatal testing for Down syndrome?
by Mark Leach
https://www.downsyndromeprenataltesting.com/what-is-the-real-worry-about-the-newest-prenatal-testing-for-down-syndrome
Tough Calls on Prenatal Tests - Non-Invasive Screen for Down Syndrome Confuse - or Mislead - Patients
https://online.wsj.com/article/SB10001424127887324883604578398791568615644.html
Just Like You - Down Syndrome
https://www.youtube.com/watch?v=5M--xOyGUX4
Down Syndrome:
Shifting Perspectives at the Dublin Arts Council
https://www.youtube.com/watch?v=TQ61vJdqyWw
The Columbus Dispatch: A chosen child
After prenatal testing, Short North couple embraces the future
https://www.dispatch.com/content/stories/local/2011/12/04/a-chosen-child.html
What to Expect from Your Baby with Down Syndrome
A Perfect Lily - Letters to My Daughter
https://babynumber10.blogspot.com/2011/11/what-to-expect-from-your-baby-with-down.html
Impact of New Prenatal Screening
Webinar jointly hosted by NDSS and DSAIA
Includes resources available for your group to engage in responsible, effective medical outreach
https://vimeo.com/31727112
The Reckless, Profitable Elimination of Down Syndrome
by Mark W. Leach
https://www.thepublicdiscourse.com/2011/11/4240
Will America cull people with Down syndrome?
By Brian Skotko
https://www.usatoday.com/
On Adopting a Kid With Down Syndrome
https://huff.to/KA8Xwx
https://www.huffingtonpost.com/kari-wagnerpeck/on-adopting-a-kid-with-down-syndrome_b_4608455.html
You Should Also Read:
Sharing a Prenatal Diagnosis
New Parent Information on Down Syndrome
Welcome to Holland - Yesterday and Today


Related Articles
Editor's Picks Articles
Top Ten Articles
Previous Features
Site Map



Follow @DownSynAdvocacy
Tweet





Content copyright © 2021 by Pamela Wilson. All rights reserved.
This content was written by Pamela Wilson. If you wish to use this content in any manner, you need written permission. Contact Pamela Wilson for details.