Holidays and Family Stress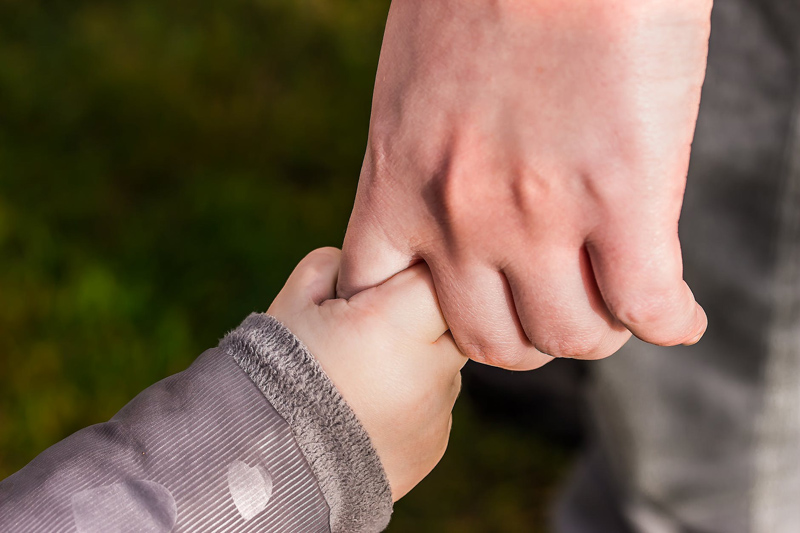 Dealing with childhood disabilities during the winter holiday season may increase the stress parents endure during various crisis moments that occur annually; and that almost everyone remembers from their own past experiences. There are more reasons to dwell on the joy and let the stress take a holiday. A sense of humor may not be enough to get us through some family gatherings, community events, or even our own household traditions - but it's a good start. I believe most parents just hang on and get through what we can't avoid.
We each have enough stress to last a lifetime from each holiday we are supposed to understand and celebrate. Unfortunately, falling short of finding every joy is very common even without the commercialization of our holidays. If we lived in the moment, as many of our children do, we might feel as much joy as they do when joy simply fits the occasion. Adults have the unenviable ability to consider both the past and future when a childhood disability makes a difficult situation unpleasant or dangerous.
Sometimes holidays are more stressful due to the natural diversity in our culture as well as the diversity our children's disabilities represent. Parents in interfaith marriages or who practice their faith differently than grandparents or siblings may already be struggling with setting boundaries, or meeting extended family members halfway.
The same is often true in families who share the same faith and religious traditions, so it should not be surprising that we sometimes struggle with the way we pass down our beliefs and shared experiences to our children with special needs and their mainstream siblings. We want to keep alive and pass along everything that is beautiful, helpful, practical or spiritual to our sons and daughters, to help guide them through their own precious lives. Being role models of happiness and satisfaction for our children as they grow up, despite the struggles we have known, also, may help them deal with whatever unpleasant memories they carry forward.
Religious or secular traditions, unspoken expectations, comparisons of loot or holiday events among cousins and friends, and sometimes just the expense of it all can undo any parent's peace of mind. This can also be exaggerated when two holidays overlap, as Hanukkah and Christmas sometimes do. The Christian/secular holiday that is Christmas may be a bit overwhelming even for those who celebrate it, and children whose families avoid it as a religious holiday may put themselves in the middle of a struggle for acquisition of the trappings of the secular one. Fortunately, this is an issue that is dealt with in churches, synagogues, PTA meetings and the media. Our extended families are also usually interested in adding their opinions to the mix. Many parents find simple story books help their children with disabilities, as well as their mainstream peers, to understand the differences.
Although there are resources to help us raise children with multicultural or interfaith heritage, parents rarely consider that we also create and include the culture of disability. When we are raising our sons and daughters who are partially disabled by their diagnosis, the greatest challenge in any winter holiday is the lack of accommodations our communities should have naturally created for them.
It is as challenging to find accurate and positive representation of people with disabilities in our communities of faith as it is in classic literature, modern books and the media. It should be no surprise that holidays are more stressful for children with disabilities and their families. We need models of inclusion and high expectations for all our family members in the conversations and consciousness of everyone in their community.
Holidays can be especially brutal for moms of children with a new diagnosis, no matter how much support and encouragement she finds. Depending on the length of time from a diagnosis or crisis, moms may be using every bit of their stamina and ingenuity to organize what looks like a life for their families day to day, while she figures out how she fits into the 'new normal.'
Twenty-five relatives and friends can say or do something wonderful, but one comment thoughtlessly tossed into a conversation can pierce a newly sensitized heart. With so much contact and conversation as we seek out our friends and families at parties or holiday visits, there is bound to be an awkward moment. The mom of a newly diagnosed child can resolve to step back or step up in response to unfortunate remarks.
Many who let the moment pass have great regrets; some who speak up have greater regrets. With a little time and distance we might consider that we do not know how our own perspectives or insensitivity might have been expressed if the situation were reversed. It may take a long time for us to forgive ourselves for not having the perfect response that would defend our child as well as preserve our relationship with the person who spoke in haste. Or we may wish he had said something devastating to them in response. We may wish we could take back a devastating response that was made.
As years go by, we may choose not to repair relationships that became difficult when we felt most vulnerable, or we may wish that we had already made an attempt. Each one of them may feel that we abandoned them during a struggle they did not create. It may be years in the future when some corny email forwarded from a friend tells the story of the power of an apology, and a family member or old friend may forward it with the message: "In case I have ever hurt you, I am sorry."
Although it might be more satisfying for the other person to have written "I am sorry I hurt you any time I did," that might be the message that would help them take the next step, too. Exchanging apologies and giving them time to be considered may be the most difficult task we can set for ourselves to reduce stress and let go of painful memories. Of course, this is a tradition we could pass along to our children that they may choose to reflect back to us when they are grown.
Civility may be the only real cure for holiday stress, but some point, any parent may have to deal with a comment or situation that is beyond the highest expectation of patience or good manners. Our children also benefit from hearing us speak out in frustration when a sense of right and wrong is not obvious in other adult's behavior or remarks.
Browse at your public library, look bookstore, or online retailer for books like:
Guide for Parents: Reduce Stress and Enjoy Your Kids More
or
Effective Apology: Mending Fences, Building Bridges, and Restoring Trust
You Should Also Read:
Childhood Disability and Supporting Other Moms
Family Relationships with a Complicated Diagnosis
Family Happiness and Childhood Disability


Related Articles
Editor's Picks Articles
Top Ten Articles
Previous Features
Site Map



Follow @DownSynAdvocacy
Tweet





Content copyright © 2021 by Pamela Wilson. All rights reserved.
This content was written by Pamela Wilson. If you wish to use this content in any manner, you need written permission. Contact Pamela Wilson for details.