Early Intervention and Advocacy - Then and Now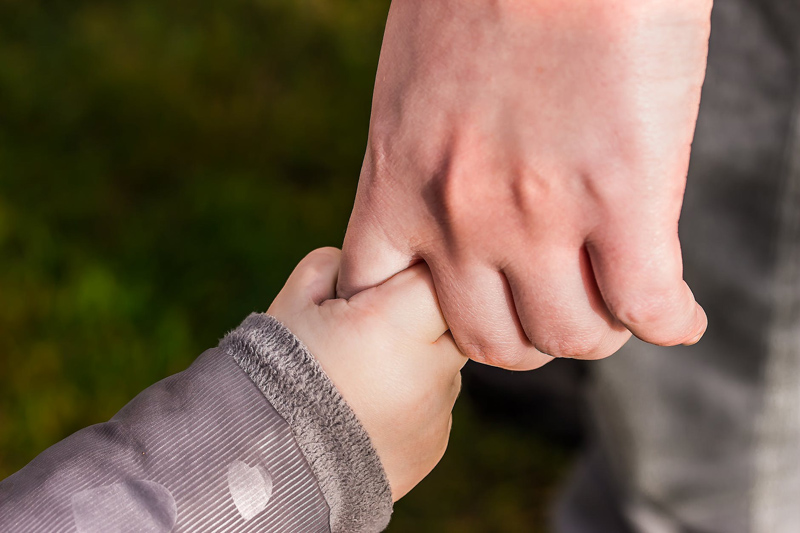 Recently, we have been celebrating parents of children using new media opportunities to raise awareness and to reach out to families who may be unaware of or have access to early intervention, effective education strategies, physical therapy, or speech and language support for their children. Boosted by recent children's clothing ads that include a model with Down syndrome, one short video in a series by the father of an adorable baby boy who has Down syndrome went viral and has been discussed in national news forums and television interviews.
The information and the hope that families wish to share is not new; both follow a tradition that we can trace back to at least 40 years ago when the potential of young children with Down syndrome found some of their first opportunities at the University of Washington in Seattle. As soon as those individuals demonstrated what they could do, their progress and achievements were recorded in short films for medical professionals and educators that inspired and informed parents of newly diagnosed babies and older children wherever they were shown. We owe so much to the pioneers who showed researchers their amazing potential, and taught everyone that they deserved as much support and encouragement as any other babies and children, if not more.
There was a historical perspective on early intervention by Pat Oelwein in an article at the website: A New Era for Down Syndrome that is rather chilling in light of what we know now:
" ... Her experience with students who had Down syndrome at Fircrest had caused her to doubt the validity of the traditional pessimistic view of these children and the classification that put them in the 'trainable only' category. She speculated that the myths and attitudes about this population were based on hearsay, misinformation, and observations of children in institutions who had been deprived of nurturing families in home environments, adequate medical care, appropriate educational opportunities—and from any form of a normalized life. ..."
" ... Thus was the beginning of Val Dmitriev's pilot program for infants with Down syndrome. She worked with Dennis four days a week for twenty minutes each time his mother came to pick up his brother. ... In a rapid sequence he learned to reach and grasp toys, mastering progressively more difficult tasks. Four months later, the casts that corrected his clubfeet were removed, and Dennis learned to crawl, stand, bear weight, pull up to stand and to take his first steps, holding on to furniture. His accomplishments were documented in the movie, The Operant Conditioning of a Down's Syndrome Infant. ..."
========
In 2002,
Will Schermerhorn
a director and father of a darling baby with Down syndrome decided to create the first in a series of DVDs with information on early intervention for a baby's first 18 months. The first featured interviews with experts in the field, including
LIbby Kumin
Ph.D., CCC-SLP; and Patricia C. Winders, P.T., each inspired by his wife's dedication to finding the most up-to-date and reliable information available when their baby was born. Down Syndrome: The First 18 Months is now available with soundtracks in Spanish, Chinese, Vietnamese, and Arabic.
Families in remote areas of the world may be inspired to learn more about how to support and encourage their own babies with Down syndrome because they have access to the Will Schermerhorn "Blueberry Shoes" DVDs and through their internet connection to websites like the one that shows a minute or two every day or two in the life of baby Noah.
We have no idea who the pioneers will be here, or around the world in communities where these ideas are still new. And of course in our local communities where each generation of parents is surprised their children have to re-invent the wheel despite the historical documentation of their potential and strong evidence of best practices in communities and schools, with the advice of expert therapists who use a wide range of interventions and supports. Every child in the third world or here at home deserves to have access to the information and professional perspectives in Will Schermerhorn's DVDs, and the expert interventions that internet advocate parents have found helpful for their children.
The point of the last quarter century - or the past 40 years, according to the website cited above - there are strategies that work better than most for almost all children with Down syndrome. That is probably why most of us whose children live a more privileged life do follow the experts in this field. Individuals with Down syndrome have shown us what they can do given the opportunities they have had, and we want this and more for the new babies born every day.
There is great diversity among children with Down syndrome, just like their mainstream peers. These experts include people who have never given up on the late bloomers, those with a dual diagnosis, and those who have not yet found what they need from us to make the progress we hope they do.
The Schermerhorn DVDs, and videos of amazing children and adults with DS elsewhere demonstrate how highly we value babies born with their chromosomal enhancement and how much progress they make given a chance. That is still huge, more than 40 years after someone first believed our children could learn as much as Skinner's pigeons. The general public's awareness has not risen so far in the past half century that we can rest in our efforts to share reliable therapeutic intervention information and the accomplishments of those who have had the benefit of everything we have learned so far.
Browse at your public library, local bookstore, or online retailer for books like:
Loving Andrew: A Fifty-Two-Year Story of Down Syndrome
Northwest Center: A Conversation with our Founders
https://www.youtube.com/watch?v=0R1j4iJiJM0&feature=youtu.be
Moira Pieterse, pioneer in early intervention in Australia (1975)
https://keepingupwithds.blogspot.com/2010/08/library-thursdays-moira-pieterse.html
Down Syndrome New South Wales: Honoring Moira Pieterse
https://keepingupwithds.blogspot.com.au/2013/11/moira-pieterse.html
Young Adults with Down Syndrome Inspire New Moms
https://www.bellaonline.com/articles/art171845.asp
How actor Brian Rix has been putting learning disabilities centre stage
https://www.theguardian.com/society/2014/jan/22/brian-rix-actor-learning-disabilities-mencap
History of ADAPT's founder Wade Blank
https://www.tripil.com/main/newsviews/phil/wblankhistory
You Should Also Read:
Thoughts From the Middle of the Night
The Disability Hierarchy, Equity and Advocacy
Inclusive Education and the Culture of Down Syndrome


Related Articles
Editor's Picks Articles
Top Ten Articles
Previous Features
Site Map



Follow @DownSynAdvocacy
Tweet





Content copyright © 2021 by Pamela Wilson. All rights reserved.
This content was written by Pamela Wilson. If you wish to use this content in any manner, you need written permission. Contact Pamela Wilson for details.