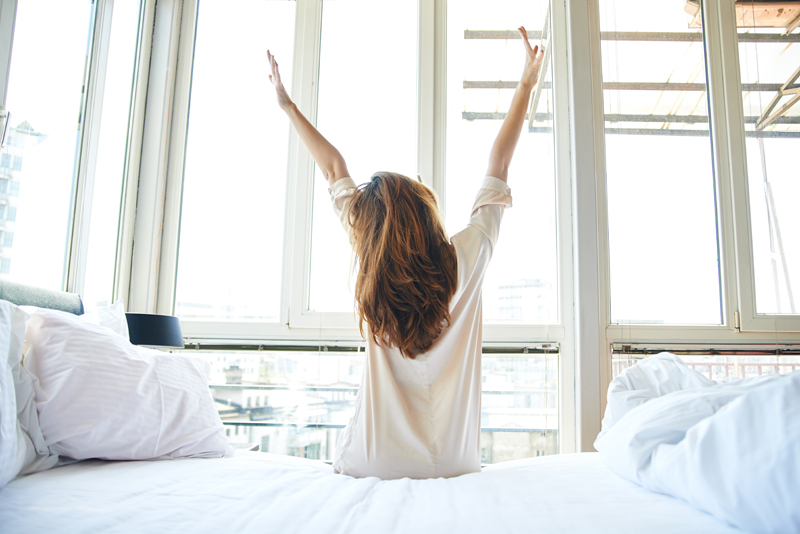 While I wasn't aware of it at the time, my youth was full of miracles. Unexpected wonderful things just happened to me out of the blue. At 18, I got a call from an organization that wanted to give me a scholarship for college. I hadn't even heard of the organization or even applied. They found me. A job was offered to me in the same manner while I was in college. During my 20s when I really wanted to travel but had no money, I got call from a company offering fabulous vacation packages for a tiny fraction of the actual cost.

For many years I've been subconsciously waiting for my Fairy God Mother to wave her magic wand and send someone to my door offering to redecorate my apartment. This is a huge challenge for me right now—improving the look of my environment. My apartment is functional, but not as fabulous as I know it could be.

At long last I've realized that if I want this transformation to happen, I have to do it myself. Recently I got the ball rolling. Below are some tips I can pass along. Please note, no fairy dust is required. Only a little effort and you can make magic happen too!

Actively seek inspiration.

Since I don't have many (or any) decorating ideas, I've had to spend lots of time online doing research. One night I came across a photo of a piece of wall art that captured me. It was a simple DIY project where you take a wooden canvas stretcher and cover it with a piece of fabric. The fabric panel was displayed on a dark burgundy wall. It was so easy I knew even I could paint and make the wall art myself. If it wasn't 10 pm when I saw the photo I would have left my apartment right then to get the materials I needed for the project.

Don't hesitate.

After not being able to sleep that night ( I was that excited about the wall art project!) I was up at dawn and in a nearby hardware store talking to the staff about different types of burgundy paint. Later that morning I put on the first coat of paint and while it dried I went to a craft store for the wooden frame and then to a fabric store for material. I wasn't able to get the fabric I envisioned but I found a serviceable substitute.

Inspiration doesn't come everyday. If I had waited because I couldn't find the right material or any other reason, the project might have gotten buried on one of my "some day" lists.

Congratulate yourself!

By the end of the day, less than 24 hours after seeing the original photo, I had a beautifully painted wall and a piece of art to adorn it. Mind you I had never held a paintbrush—other than to do watercolors when I was 10 years old—in my entire life! I had never talked paints in a hardware store. I rarely went into craft stores.

I was so proud I could have burst. As I said, magical things have happened to me before out of the blue, but this wall art project was something I actively made happen. No one called me on the phone offering a living room makeover. I turned the pumpkin into a dazzling carriage myself. Finally.



Related Articles
Editor's Picks Articles
Top Ten Articles
Previous Features
Site Map





Content copyright © 2019 by Leah Mullen. All rights reserved.
This content was written by Leah Mullen. If you wish to use this content in any manner, you need written permission. Contact Leah Mullen for details.