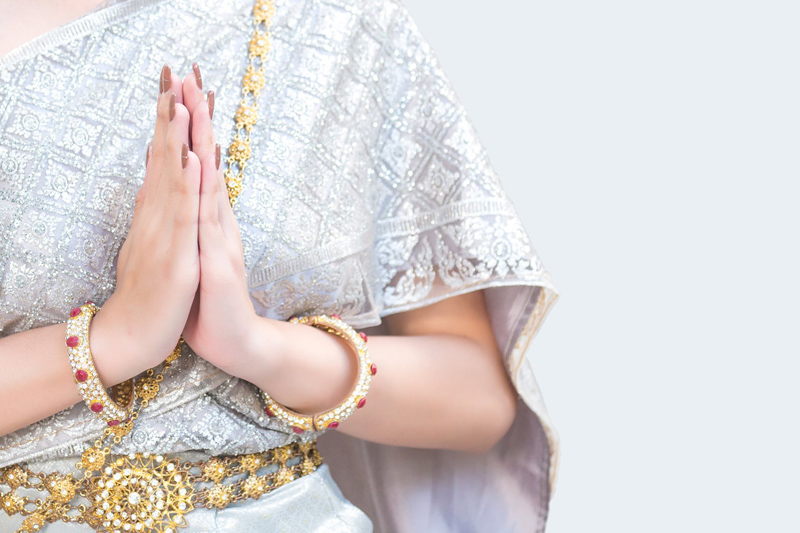 I often take a favourite Thai-taste recipe and make into small bites or appetizers as our family loves finger foods. With Super Bowl this weekend I will make several tasty finger bites including my Larb Balls. Be sure and use khao khua (toasted rice) as indicated in my recipe as it is the "signature flavor" of North East Thailand, Isan flavor. The Larb Ball coating of coconut milk and Panko give a light and crisp crunch to each bite. Egg is often used in a breading step but it can be heavy and easily burns.

Sometimes I simply serve a dish to be wrapped in Bibb lettuce leaves or to be in small packages of other tasty wrappers. I have often served a popular salad Laab this way, but I got the idea to make Larb Balls with a dipping sauce a couple years ago during the holidays. You can also serve these with a basket of steamed sticky rice which you roll into a ball and dip into Thai Sweet Hot Chile Sauce. This comes in a tall bottle and is often served with barbeque chicken called Gai Yang.

Larb Bites

(36-42 mini larb bites depending on the size you make)

Ingredients

For balls:

1 1/2 lb ground meat (chicken*)
1 1/2 bundles bean thread**, soaked until soft and cut into 2" long sections
2 medium size shallot, minced
1 stalk lemongrass, sliced, minced and pounded
6-9 cilantro sprigs, chopped
3-4 Cilantro roots, minced and pounded (if available)
¼ tsp ground white pepper
3 stalks green onion, chopped
1 1/2 tablespoon toasted rice powder***
1 Tbls dried red pepper flakes, to your taste for hot
1 1/2 tablespoons chopped dry roasted peanuts
1 teaspoon sugar (date palm or light brown cane sugar)
2-3 tablespoons fish sauce, to taste
3-4 tablespoons fresh lime juice, to taste

1 1/2 teaspoon rice flour

Coating:
8 ounces Coconut milk, mixed both thick and thin
2 1/2 cups Panko bread crumbs (unseasoned)

oil for frying (peanut, canola or vegetable oil)

Method:
In a large mixing bowl combine the first ingredients (ground meat through lime juice) . Mix these ingredients thoroughly using your hand like making a meatloaf mixture. Add 1 1/2 teaspoons rice flour, continue "smooshing" together to distribute the flour in to the meat evenly.
Prepare your "assembly line":
Pour coconut milk into a small bowl.
Place Panko bread crumbs in a shallow bowl.
Make the Larb Bites by forming 1 teaspoon of meat mixture using with your hands to roll into smooth round balls. Repeat until all the meat is used. I lay the Larb Bites onto a large cookie sheet lined with parchment paper to prevent sticking.
Place each Larb Bite into the coconut milk, draining excess using slotted spoon, then roll in the Panko crumbs, sit on parchment paper lined cookie sheets. Make sure you space the Larb Bites so they don't touch each other.
If using a deep fryer, heat oil to 350 deg F. If using a skillet or pan on top of stove, fill to about 2" deep so the Larb Bites will be completely submersed for even frying. I use a heavy cast iron pot on my barbeque side burner. This prevents smoking in the house from the hot oil.
When the oil is heated to 350 deg F add a few Larb Bites at a time so as not to over crowd the pan or deep fryer. Do not fry too many at a time as this would cause the oil temperature to drop and prevent the Larb Bites from being evenly cooked inside. You want the Panko covered Larb Bites to be very crisp but not burnt. Fry just until golden brown, remove from oil and drain on racks covered in paper toweling to absorb excess oil.

Notes:
*I like using ground chicken for the Larb Bites, but they are also great made using ground turkey or using a mixture of 50%/50% pork and shrimp.

**The bean threads come in pink netting bundles at Asian Markets

***khao khua, toasted Thai rice powder, can be bought in Asian markets or easily made at home using dry raw glutinious (sticky) rice. Don't be tempted to omit this VERY important flavor in Larb Bites. The toasted rice gives a nutty flavor and binds like nothing else!







Related Articles
Editor's Picks Articles
Top Ten Articles
Previous Features
Site Map





Content copyright © 2023 by Mary-Anne Durkee. All rights reserved.
This content was written by Mary-Anne Durkee. If you wish to use this content in any manner, you need written permission. Contact Mary-Anne Durkee for details.