Healthy Eating On A Budget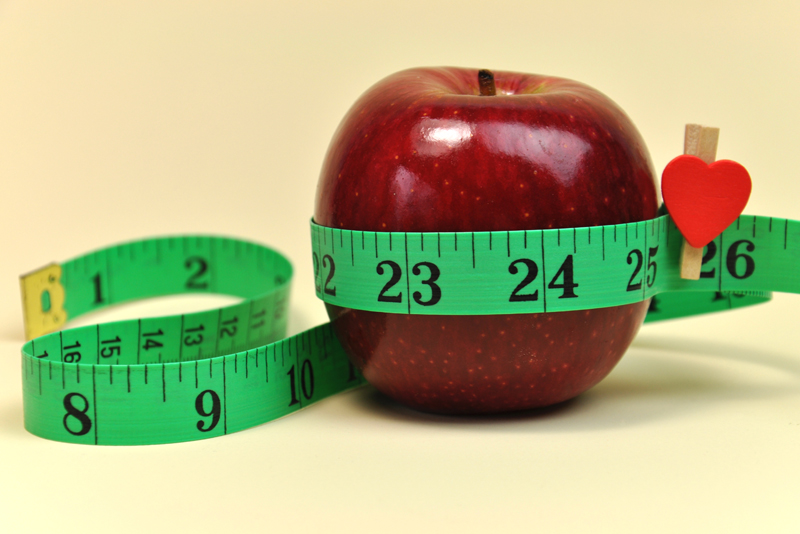 Would you like to eat better and improve your health but find that it doesn't fit your current food budget? Purchasing fresh fruits, vegetables, and lean cuts of meat can be expensive and a challenge to buy if you are on a limited income. However, you can make a few simple changes to your weekly grocery list that can improve your diet without increasing the amount of your food bill.

The following food staples are inexpensive and are a great way to transition to more nutritious meal options. Try experimenting with new recipes using these healthy alternatives in place of the costly, processed foods you are currently buying. Keep these items stocked in your kitchen for quick, healthy, and affordable meals. Examine what you normally buy each week and swap unhealthy foods for items on the list below. These nutritious food staples are often a great value and give you more bang for your buck.

Bagged brown rice- Bagged rice is inexpensive and will go a long way if you are on a food budget. Brown bagged rice is a much better value than the boxed versions that are packaged as single boil in bag servings. The bagged rice is just as easy to make as the boil in bag version and can be used as a side dish or mixed with grilled chicken or beef to make a healthy stir fry.

Dry beans- Purchase dry beans instead of more expensive canned brands. Black beans, split green peas, and chick peas are healthy sources of protein and make great soups or side dishes. Many canned soups are heavily processed and high in sodium. Throw dry beans in a crock pot with cut up frozen veggies and organic broth and you will have a healthy inexpensive soup prepared for an easy nutritious meal.

100 % Whole wheat pasta- Look for the 100 % whole wheat version and add a jar of pasta sauce plus a spinach salad for a healthy inexpensive meal. You can also create delicious pasta dishes by adding chicken, beef and or veggies for delicious stir fry dishes.

Pasta sauce- (avoid canned brands and stick with glass jar versions) Pasta sauce is a great inexpensive item to use for healthy and quick meals. Try it on grilled chicken or pasta as a casserole and add salad or fruit for a quick side dish.

Steel cut oats- (check for bargains on organic brands) Oats are inexpensive and a great nutritious breakfast option. Add honey, cinnamon, yogurt, nuts, and frozen fruit for toppings. Make sure to purchase the plain steel cut version of oats; many of the flavored oatmeal brands are heavily processed and contain a substantial amount of sugar.

Organic boxed cereal- Cereal is a great inexpensive breakfast or snack choice with almond milk or used as a topping on yogurt. Purchase organic and make sure you check sugar content. Select brands with 10 grams or less or sugar per serving.

All natural peanut butter- (check for bargains on organic brands) Peanut butter is a great value for the money. Nuts are a good source of protein and a healthy fat. Spread peanut butter on bread and add bananas for a healthy sandwich or eat it right off the spoon for a snack. Try it on toast topped with flax seed, or mix it in smoothies for quick meals on the go.

All natural apple sauce- Make sure to check the ingredient list and purchase the all natural version. Avoid the brands that have high fructose corn syrup. Add this to any meal as a quick and healthy fruit side dish.

Almond milk- Almond milk is a great staple to use in smoothies, shakes, and to use on cereals for a quick an easy breakfast option.

Eggs- Eggs are a nutritious food item to keep in your refrigerator that can be used for many different meal options. They can be boiled, scrambled, fried or used in omelets. Eggs are a great source of protein and can be eaten anytime of day.

Cottage cheese- Cottage cheese is a inexpensive, healthy protein option. It is a wonderful side dish paired with fruit or eaten alone as a post workout snack.

Feta cheese- Feta cheese is a great topping for salads, burgers, potatoes and more.

Organic plain yogurt- Yogurt can be used as a healthy substitute for sour cream on potatoes or in tuna or chicken salads instead of mayonnaise.

Fresh bagged spinach- Spinach is full of nutrients and delicious in omelets, smoothies, or as a side salad for an inexpensive quick meal.

Frozen vegetables- Frozen vegetables are a great affordable way to add vegetables to your diet. Use them in soups or as side dishes for quick and easy meals.

Sweet potatoes- These are a good side dish for lunch, dinner or as a snack. Try them topped with sour cream, feta cheese, or sprinkled with cinnamon and walnuts.

Bagged white potatoes- Potatoes are a great staple to have for soups and side dishes. Opt for organic potatoes whenever possible.

Apples- Try to buy organic apples whenever possible. Organic tend to be more expensive but contain fewer pesticides. Apples are great sliced as a side dish or topped with almond butter for a snack. Try chopped apples on your yogurt or oatmeal for a delicious breakfast meal. Baked or boiled apples are a great, healthy dessert option topped with nuts and cinnamon.

Frozen fruit- Frozen fruit can be a less expensive food alternative to fresh fruit. It is a wonderful addition to smoothies or as a topping for yogurt, oatmeal, and cereal.

Always plan meals and make a grocery list of foods before going shopping to help you avoid unnecessary purchases and stay on a budget. Try to only buy items on your list and eliminate as many boxed, processed or junk foods as possible. A grocery list will help you to become more aware of prices and where your money is going. You may be pleasantly surprised that when you cut out unnecessary junk foods, you will have more money to purchase better quality foods allowing you to eat health and stay on a food budget.



Related Articles
Editor's Picks Articles
Top Ten Articles
Previous Features
Site Map



Follow @weightlossbella
Tweet





Content copyright © 2022 by Patricia Mitchell. All rights reserved.
This content was written by Patricia Mitchell. If you wish to use this content in any manner, you need written permission. Contact AJ Alexander for details.