A Childhood with Down Syndrome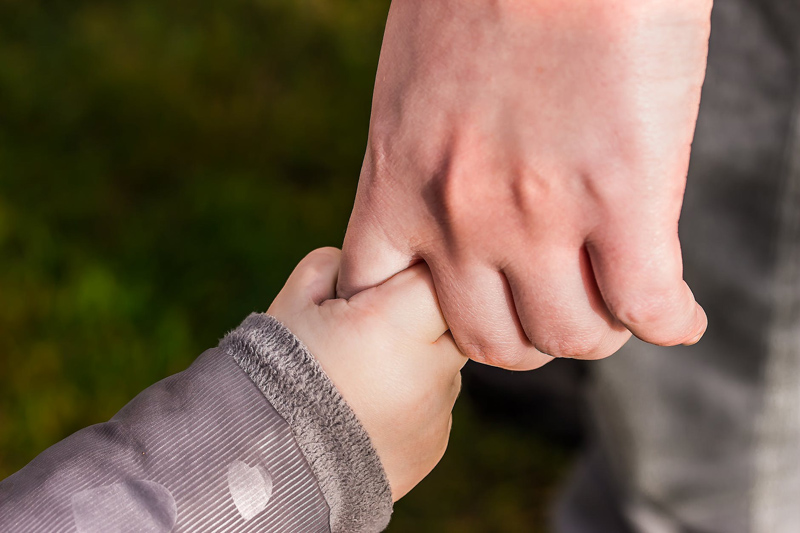 Growing up with Down syndrome my son's first circle of friends were his mainstream peers at Mommy and Me and parent education classes. We did experience a sense of community at my son's early intervention center, but the only other baby with Down syndrome moved away after just a few months. Mothers of the other babies and toddlers with developmental delays or disabilities offered me the friendship and support that inspired me to pay it forward, just like the mainstream moms I met elsewhere.
There were several children with Down syndrome two or three years older, and several who would come along a year or two later, but I felt a certain loneliness that I have never been able to describe. Small wonder I encouraged so many parent groups to get together in those early years, although my main interest was in meeting those adorable babies. There is such diversity among children and adults who have Down syndrome, and it is so easy to see from the earliest months if only we are fortunate enough to meet others in those early days.
In our current world we have the great benefit of finding one another through the internet, but there is under-representation of the diversity of our community. If the only thing we have in common with one another is a son or daughter with Down syndrome, there is greater need to be sensitive to differences in our families.
When I started photocopying articles and newsletters for families of the younger babies, I was feeling very sensitive about the moms of the almost three year olds not reaching out to me, until one of them asked whether I could make an extra copy for her. They had waited years to read about resources that I had discovered when my son was first born. That is when I learned that my OB/Gyn and his nurse had sons with Down syndrome of their own; a 16 year old and a 4 year old.
The second year my son raised money for our local Down syndrome Buddy Walk, the top five fundraisers for the walk were awarded prizes. My son had reached his original fundraising goal months the walk. But his whole life has been about reaching goals and then going further. Every time he raised the goal, it was met, even though he wrote in his webpage not to worry if the reader had no money to give, or was saving up for a vacation - or a good tip for a waitress. Every time he checked his fundraising page, he read each name and chatted to me about the good work people are doing for moms and their babies. We would look at the pages of the other teams and he was happy to see their supporters, being all part of the same team.
To have been recognized at the walk and to have also been rewarded as a fundraiser meant a great deal to my son. He is like so many advocates and great hearted workers who put all their effort in for the good of the community and are surprised by any recognition. When I asked him about his favorite part of the Buddy Walk, going onstage was in his own top five.
But the story he tells to our friends and family is how great it was to meet an adorable baby boy with Down syndrome who shares his name. I took a picture of my son with that beautiful baby boy and his beaming proud parents. My son wrote on his fundraising page both years that he was raising money for our local group and the National Down Syndrome Society because he has a good life and he wants all the new babies born with Down syndrome to have good lives, too.
I don't know what it would have meant to me when my son was a baby to meet a young man with Down syndrome who had grown up in mainstream classrooms and enjoyed community college classes after graduating. His special ed preschool evaluations were all about him being 'low functioning with low potential' and having severe speech issues.
Although he seemed to be participating at a much higher level in his mainstream parks department and preschool classes and did learn his alphabet, counting and simple science lessons in mainstream kindergarten, there was no way that I could imagine my little boy growing up to be known for his toasts at the graduations, bar mitzvahs and weddings of the friends he met there.
Nine Myths About Raising a Baby with Down Syndrome
https://www.fudgebananaswirl.com/9-myths-about-raising-a-baby-with-down-syndrome
Down Syndrome:
Shifting Perspectives at the Dublin Arts Council
https://www.youtube.com/watch?v=TQ61vJdqyWw
Sipping Lemonade:
Why are we so afraid of Down syndrome?
https://sippinglemonade.com/why-are-we-so-afraid-of-down-syndrome-2/
You Should Also Read:
Friendship, Inclusion and Childhood Disability
Thoughts From the Middle of the Night
Encouraging Friendship - Childhood Disabilities


Related Articles
Editor's Picks Articles
Top Ten Articles
Previous Features
Site Map



Follow @DownSynAdvocacy
Tweet





Content copyright © 2022 by Pamela Wilson. All rights reserved.
This content was written by Pamela Wilson. If you wish to use this content in any manner, you need written permission. Contact Pamela Wilson for details.