Three Good Habits I Learned From Motherhood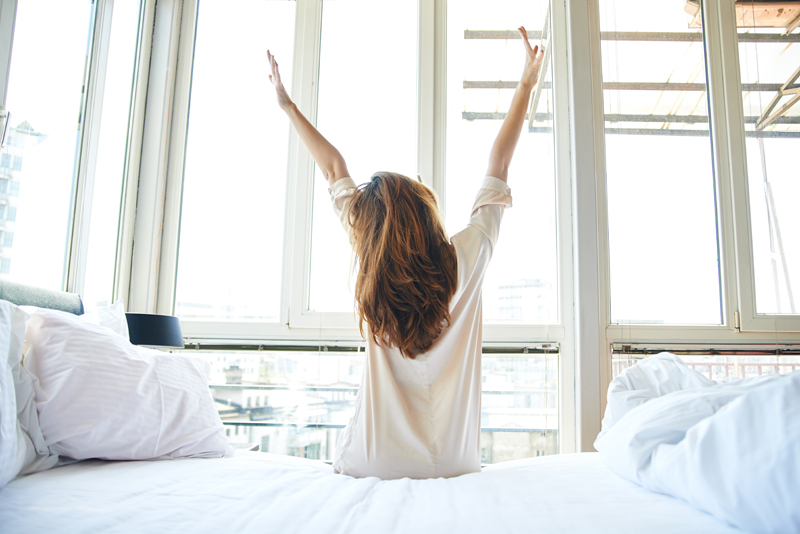 I don't have the hard and fast numbers, but I'd estimate that being a parent adds at least 20 hours of work to your week. And if you're taking care of a newborn double that number!

The good news is that as your available time goes down, your efficiency goes up. Below are three time saving habits I developed when I became a mom.

Take care of domestic chores daily.

When I was a Twenty-Something childless office worker, my mind was never on domestic life so I'd often run out of necessities like food and cleaning supplies. And laundry would pile up until it turned into this whole unpleasant not to mention arduous task.

Not anymore. Now that I'm a mom, I can'trun out of bread, soy milk and other staples, and since my children wear uniforms to school, laundry must be done regularly. So I've trained myself to take care of domestic chores daily. I do things here and there, nothing big all at once. I might wash two loads of clothes on Tuesday and another load on Friday. Then on Wednesday and Thursday, I'll go to the grocery store.

Essentially, I'm either at the grocery store or laundromat just about every day. This may seem like a time guzzler, but it's not. When I was washing clothes every two weeks or three weeks I'd waste a lot of time dreading and putting off the task. Once I made it to the laundromat, I'd have to fight for three or four machines. After going through all of that, I'd be so exhausted I'd just stuff the clothes into laundry bags without folding them, which would create problems later on when trying to find something to wear. Now that I frequently wash smaller loads, I have everything washed, dry and folded in no time at all.

Get up early.

Right now I'm working an evening/weekend job and theoretically I don't have to get up until after twelve noon. However, I'm a mom and I've been getting up at the crack of dawn every day for more than thirteen years. When my son was a newborn, four-thirty was his first feeding every day. For the last six years my daughter has been taking a bus to school that has arrived anywhere from six-thirty to seven. So we're usually up by five-thirty making sure she stays on schedule.

Getting up early is a habit I'll keep for the rest of my life. I love those quiet hours more than any other time in the day. I exercise, pray and take care of things I've been procrastinating on. There are no interruptions. No one is going to call or Skype at six in the morning. My early morning hours are so productive I've been known to complete an entire daily to-do list before ten!

Collect quick, easy and delicious recipes.

Last night I made fried noodles based on a recipe from allrecipes.com. It took all of twenty minutes and I used ingredients I had on hand--ramen noodles, egg substitute, onions, frozen peas and carrots and sesame oil. The kids loved it, going back for second helpings. Cooking a simple meal at home is actually more convenient than going to a "fast" food restaurant and waiting in line. It's definitely cheaper and healthier.

I have a list of quick meals that I will continue to grow. When my children are adults and on their own, I'll still cook and take the left-overs with me to work for quick healthy lunches.




Related Articles
Editor's Picks Articles
Top Ten Articles
Previous Features
Site Map





Content copyright © 2023 by Leah Mullen. All rights reserved.
This content was written by Leah Mullen. If you wish to use this content in any manner, you need written permission. Contact Leah Mullen for details.