Fish with Crab Mousse Rolls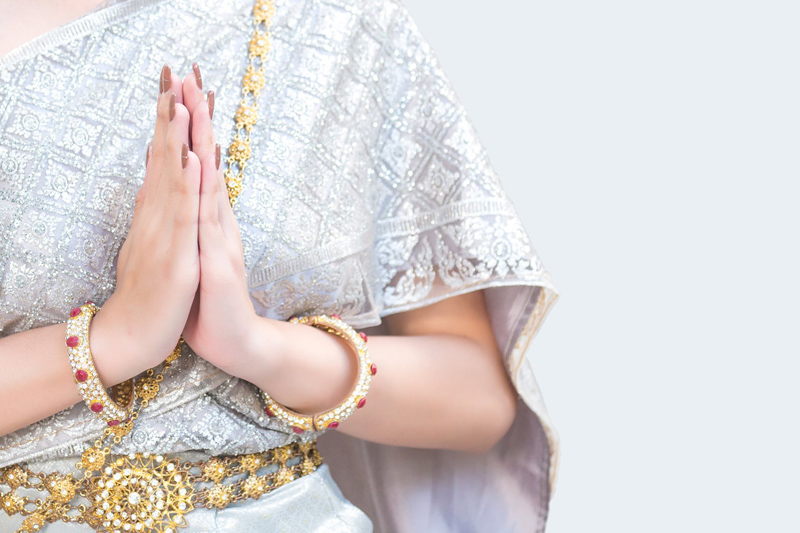 Filet of Sole with Luscious Crab Mousse is an easy festive family meal ready to serve in just minutes.

Serves 4

4 filets of fish, sole, thin cut salmon, or sword fish

Crab Mousse
6 ounces canned crab meat,
2 Tbs. green onions chopped
1/4 cup red bell pepper, minced
1 Tbs. lime juice, fresh squeezed
2 Tbs. mayonnaise
1 Thai chile, minced
1/4 cup unseasoned bread crumbs
Splash of fish Sauce
Pair of Kaffir Lime leaves, slivered
¼ cup Coconut cream (thick part of can of unsweetened coconut milk)

Mix the mousse ingredients together. Taste and adjust lime, fish sauce, chiles.

Remove any bones from fish fillets with tweezers.

Divide mousse into 4 portions. Place each portion on the fillet in a long line leaving the edges of the fillet clean and uncovered. Gently smooth the mousse mixture over the fish fillets making sure to allow all edges of the fish to remain uncovered. Roll each fish fillet from the wider end gently. Secure the tip of the fillet with a toothpick to hold in the mousse filling.

Place the fillets in a shallow baking dish.

Spoon 1 tablespoon of to the top of each roll. Garnish with kaffir lime leaves.

Bake for 15 minutes at 400 Deg F.

Serve on a bed of baby greens or bean thread noodles.

Note - Magroot (Kaffir Lime) is a lime variety indigenous to Thailand. The leaves have a very unique citrus flavor and are frequently used in Thai cooking. They may be found fresh or frozen in many Oriental specialty markets.

Sole is a common fish in North America and Europe. Pacific sole which includes Dover Sole, Flounder, Petrale Sole, and Sanddab are a "Good Alternative" to those from the Atlantic, where historical overfishing has reduced many populations.

Salmon - Chinook, Coho, Chum, Keta, King, Pink, Red, Silver, and Sockeye are excellent choices for this recipe. Fishery management is especially important for salmon as these fish require freshwater and ocean habitats to survive. Wild-caught salmon from the Pacific is considered a "Best Choice" and is certified as sustainable to the standard of the Marine Stewardship Council. Atlantic Salmon and Farmed Salmon should be avoided.

Swordfish from both the Pacific and Atlantic are recommended, thinly sliced is wonderful for this dish as well. However, due to mercury levels it is not recommended for pregnant women.






Related Articles
Editor's Picks Articles
Top Ten Articles
Previous Features
Site Map





Content copyright © 2023 by Mary-Anne Durkee. All rights reserved.
This content was written by Mary-Anne Durkee. If you wish to use this content in any manner, you need written permission. Contact Mary-Anne Durkee for details.