Boost Your Metabolism To Lose Weight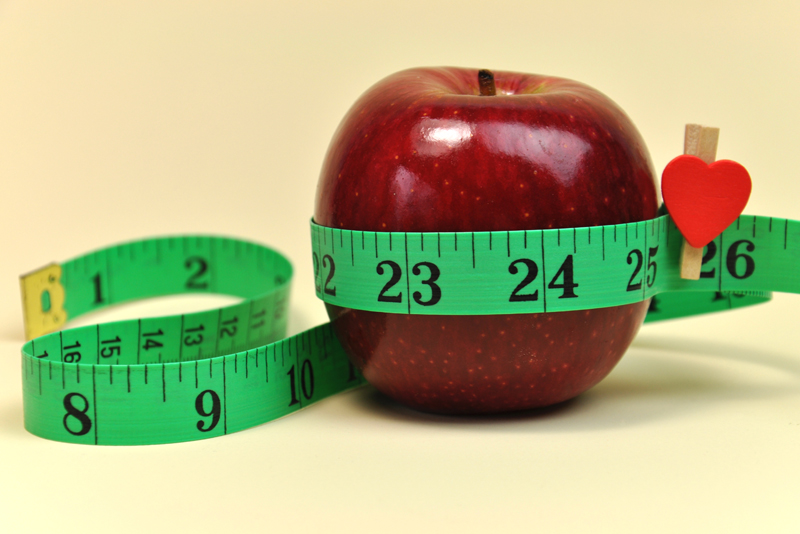 Do you suffer from a sluggish metabolism? Metabolism is the process in which the body converts food to energy. What is the secret of those people that seem to be able to eat whatever they want and never gain a single pound? Do you feel like all you have to do is look at a doughnut and it immediately attaches to your hips and thighs? There are certain factors we can't change that affect metabolism, such as age and gender. However, there are many ways we can easily increase the rate at which our body burns calories, making it easier to prevent weight gain and lose weight. A slow metabolism can result from chronic dieting, medications, poor eating habits, inactivity, decreased muscle mass, and more. Therefore, manipulating certain variables like diet and activity levels, are easy steps to help optimize your metabolic rate.

Here are four easy suggestions to turn up the dial on your metabolism. Try to incorporate these into your daily life to help you burn more calories, increase muscle tone, and lose weight.

1. Weight train- Increased muscle mass will increase your metabolism. Muscle requires more energy to maintain, rebuild, and repair. Therefore, your body burns more calories even at rest. Adding resistance training to your workout program is a great way to increase muscle mass, decrease body fat, and speed up metabolism. Weight training should be done two to three times a week on non-consecutive days. If you are not currently lifting weights and not sure how to get started, consult with a professional. A personal trainer can set up a weight training program for you and instruct you on correct form and technique. Start out with light weights and increase the weight as you become stronger.

2. Eat frequent meals- Eating smaller and more frequent meals will help boost metabolism. Your metabolic rate increases during digestion. Therefore, eating more frequently throughout the day can help to increase the rate at which your body converts food to energy. A great way to do this is to begin with a healthy breakfast each morning and approximately three hours later have a small snack. Follow your mid morning snack with lunch and another snack two to three hours later. End the day with a light, healthy dinner. Add an evening snack if desired as long as you are within your calorie range for the day.

3. Drink Water- Dehydration causes fatigue and poor energy. Staying hydrated with water will help to boost the efficiency of your metabolism and increase energy levels. Get in the habit of drinking a full glass of water right after you get up in the morning. Drink another glass of water before lunch, with your snacks, and along with your evening meal. Additionally, experts suggest that green tea can help boost metabolism. Consider adding green tea to one or two of your meals each day. Avoid adding sugar or artificial sweeteners to your tea, instead try adding organic raw honey to sweeten the tea naturally.

4. Get adequate protein- Protein helps to build and maintain muscle. In addition, protein consumption requires more energy to digest than carbohydrates and fats. Therefore, getting sufficient protein in your diet can help to boost your metabolism and fuel your muscles. Make a point of getting protein with each meal and snack. Consult with a nutritionist or your physician if you have dietary restrictions or are unsure of your protein requirements. Some good sources of protein include, lean beef, chicken, turkey, fish and eggs. Additional sources include legumes, nuts, yogurt and cottage cheese.

Adding these four easy steps to your current lifestyle can help you optimize your metabolic rate making it easier to burn calories and lose weight. If you are suffering from a slow metabolism, simply adding more exercise, drinking water and eating more protein can increase energy, promote weight loss and boost metabolism.





Related Articles
Editor's Picks Articles
Top Ten Articles
Previous Features
Site Map



Follow @weightlossbella
Tweet





Content copyright © 2022 by Patricia Mitchell. All rights reserved.
This content was written by Patricia Mitchell. If you wish to use this content in any manner, you need written permission. Contact AJ Alexander for details.