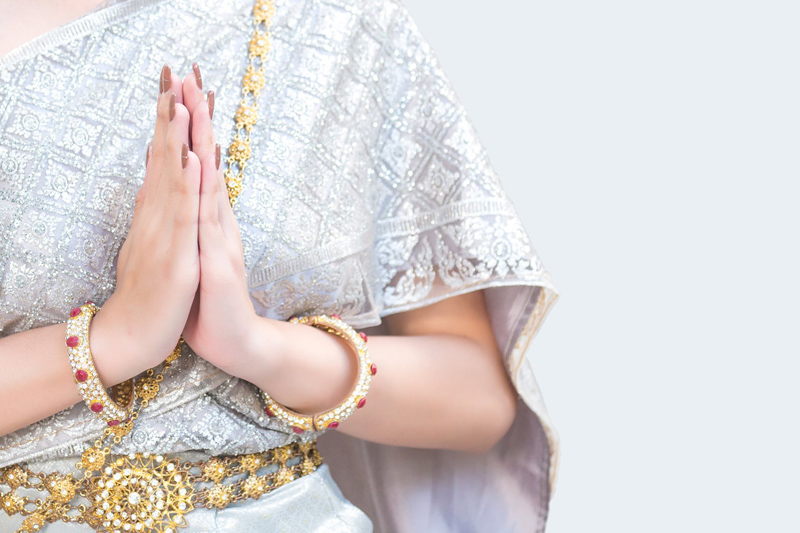 (serves 2)

Ingredients (serves 2)

4 eggs, whisked (extra rich use duck eggs)
1 tablespoon oil
3-4 oz ground pork
4-6 tablespoons diced cherry tomatoes, or 1 medium seeded tomato
2 tablespoons fresh or frozen green peas (substitution: thinly sliced green beans can be used)
1 tablespoon minced onion
1-2 garlic cloves, minced
1 teaspoons sugar (date palm if available)
¾ teaspoon fish sauce (good splash)
½ teaspoon black soy sauce
1/4 teaspoon ground white pepper (good sprinkle)
2 springs coriander leaves (cilantro), to garnish
1 finely sliced red chili, to garnish
Sriracha Sauce * optional

Steamed Thai Hom Mali Rice (new crop rice)
or
Steamed Sticky Rice, Isan style, eaten with you fingers after rolling into little balls

Preparation
Heat half of the oil in a wok over high heat and stir-fry the meat for 2 minutes or until cooked.

Add the tomatoes, green peas, onion, sugar, fish sauce, soy sauce and pepper.

Stir-fry another 2-3 minutes until cooked then set aside.

Heat a small skillet and add a drop of the remaining oil. Pour in half the whisked eggs to thinly cover the skillet bottom.

Brown the omelet lightly on both sides, being careful to turn the omelet over gently halfway through cooking.

Add half (or less) of the pork mixture in the middle of the omelet. Fold the bottom edge over the filling, then both sides, then flip the top side over the filling to create a square parcel. Flip it around carefully.

Place on serving plate, and repeat for second omelet..

Garnish with coriander leaves (cilantro) and finely sliced red chiles.

Serve accompanied by steamed Jasmine Thai Hom Mali rice, or my favourite way is to eat Isan sticky rice with it..

Tips -- To present omelets turn each omelet over so the folded edges are face down. Make a cross-shaped slit in the top of each omelet and then fold the slit portions back.

Variation: Instead of pork use a combination of minced chicken breast and minced prawns

*Sriracha is named after the coastal city of Si Racha, in the Chonburi Province of central Thailand, where it was possibly first produced for dishes served at local seafood restaurants. It is a paste of chile peppers, distilled vinegar, garlic, sugar and salt.

Sriracha Sauce is readily available even in non-Asian markets. One popular one is the Red Rooster Sriracha

Traditional Thai Sriracha tends to be tangier, sweeter, and runnier in texture than non-Thai versions, and is available in varying heat levels. Non-Thai sauces are different in flavor, color, and texture from Thai versions. The version produced in the U.S., where the Huy Fong brand dominates.

In Thailand, Sriracha is frequently used as a dipping sauce, particularly for seafood. In Vietnamese cuisine, Sriracha appears as a condiment for phở, fried noodles, a topping for spring rolls (Chả giò), and in sauces.





Related Articles
Editor's Picks Articles
Top Ten Articles
Previous Features
Site Map





Content copyright © 2023 by Mary-Anne Durkee. All rights reserved.
This content was written by Mary-Anne Durkee. If you wish to use this content in any manner, you need written permission. Contact Mary-Anne Durkee for details.