Allow Yourself to Want What You Want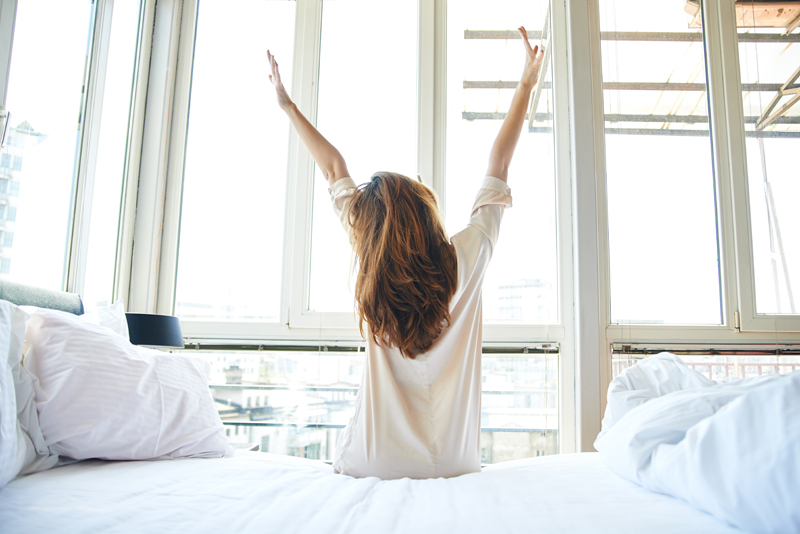 "Where exactly does one begin on this journey of making dreams come true?" Sonia M. Miller asks in her book The Attraction Distraction: Why the Law of Attraction Isn't Working for You...and How to Get Results-Finally. According to Miller there is a formula for dream manifestation. The first step is to: Identify what you want.

The problem is that many of us either don't know what we want or are afraid to admit it. Take for example the six figure corporate professional who daydreams about downshifting, chucking it all to open a cafe. Her colleagues and friends tell her she'd be a fool to ever give up her career. So instead of exploring how she can turn her vision into a reality, she writes it off as a silly whim and stays in a job she hates. Like many of us, she's not allowing herself to want what she wants.

I've fallen into this trap myself. I want a job that I like and is "easy" for me to do. I used to be ashamed to admit this. After all, I'm a goal getter, shouldn't I want to be challenged every day? The answer is a resounding No! I'm a writer, a mother and a New Yorker. I already have enough challenges on my plate and don't need another one. I desire a job that's a breeze. Chastising myself about what I want only weakens the strength of my desire. An unobstructed desire is a powerful thing.

"When you want something," writes Miller. "Every part of your being responds."

"Desire is the root of our passion, our power and our drive toward happiness," says Kelly Howell on a guided meditation recording called Unfold your Potential. It can guide us toward our highest destiny and lead us on adventures that change the course of our lives," she says. Further Daniel T. Drubin in Letting Go of Your Bananas: How to become more successful by getting rid of everything rotten in your life writes, "To get from where you are now to wherever you want to be, you must create burning desire that fuels your every move."

Inspired by my desire for an "easy" day job I found a position that seemed undemanding at first. That is until I realized that five minutes on the job felt like an hour. An hour felt like three hours and so on. I'd come home after an eight hour shift of not doing much of anything yet feeling completely drained. The boredom wore me out! Juggling dozens of projects, deadlines, email messages and phone calls is easier for me to deal with than tedium.

With each experience I discover more and more of what an "easy" job means specifically to me. Ten years ago (before I admitted to myself that I wanted an "easy" job) I landed a position where I had to learn to learn hundreds of codes and definitions. Then I was tested on the material during a brief training period. While some of my co-workers struggled, I easily passed all of the tests without much strain. I can learn a million codes, oddly however, despite the fact that I'm a writer, I don't do as well at jobs that require creativity. I want to be a technician during the day and an artist at night in my spare time.

Now that I'm finally allowing myself to want what I want, I'm ready for the next step: Pretend you already have it, the topic of next week's article. Stay tuned.



Related Articles
Editor's Picks Articles
Top Ten Articles
Previous Features
Site Map





Content copyright © 2023 by Leah Mullen. All rights reserved.
This content was written by Leah Mullen. If you wish to use this content in any manner, you need written permission. Contact Leah Mullen for details.