Stop Blocking Your Success!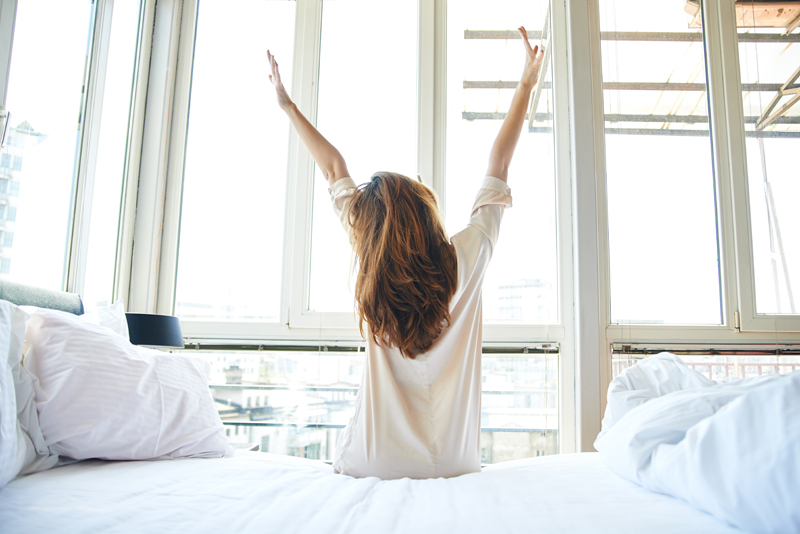 Human beings by nature have a desire to achieve goals.

"There's a part of you, deep inside your brain and spirit, that's a little bit like a heat-seeking missile, searching by instinct and feel for something of true significance, craving big goals," writes Robert K. Cooper in Get Out of Your Own Way: The 5 Keys to Surpassing Everyone's Expectations.

So if we're wired to want success, what stops us from achieving?

I'm reading two books on the subject right now. The first is Cooper's book and the other is Sonia M. Miller's The Attraction Distraction: Why the Law of Attraction isn't working for you and how to get results finally.

For the last two weeks this column focused on the formula for dream attainment outlined in The Attraction Distraction. The first two steps are: Identify what you want and Pretend you already have it .

The third step and the topic of this week's article is: Step out of your own way.

Miller contends that to step out of our own way means practicing "the discipline of refraining from judging something you don't like as bad, so as to stay open to the inevitable good that must…be present in every situation and condition." In other words, to step out of your way you must have faith in an ultimate good outcome, no matter how grim or dismal your present situation may seem at the moment.

If our feelings or belief systems are negative and we insist on remaining attached to "things" we believe will make us happy and fulfilled, then we won't attract that which we desire.

Like attracts like. Bad feelings attract more bad feelings and good feelings attract more good feelings. Not to say that if a negative emotion suddenly wells up you're doomed. In the audio book Ask and it is Given the authors Esther and Jerry Hicks teach readers how to incrementally rise along what they call "Your Emotional Guidance Scale." At the bottom of the scale is fear, grief, depression, despair, powerlessness. Overwhelm and disappointment are in the middle. While joy, knowledge, empowerment, freedom, love and appreciation are at the peak.

The key is to remain awake, don't just blindly go where your negative feelings lead you.

"If you consciously evaluate what you follow with your conscious mind, you'll become aware of how much and how often you allow yourself to be lead by those things that do not bring you joy," writes Miller. "When you follow your bliss, you are consciously choosing to look for things to focus on that make you happy. When you follow your concerns, worries or fears, you are choosing (consciously or not) to focus on things that make you feel bad."

Currently, I'm doing an internship in a gorgeous, newly revitalized Brooklyn neighborhood. There's a restaurant in the building where I'm working and I walk past it to get to the office. There is music playing as I go down a short hallway adorned with beautiful artwork. This walk never fails to make me feel terrific. And I always say to myself: "I'm feeling so wonderful, I wonder what great things I'm attracting right now, at this moment?"

"And the amazing thing is," writes Miller, "it doesn't matter what you're feeling good about. As long as your feeling good about anything, you're keeping the door open for your dream to come to you."



Related Articles
Editor's Picks Articles
Top Ten Articles
Previous Features
Site Map





Content copyright © 2023 by Leah Mullen. All rights reserved.
This content was written by Leah Mullen. If you wish to use this content in any manner, you need written permission. Contact Leah Mullen for details.