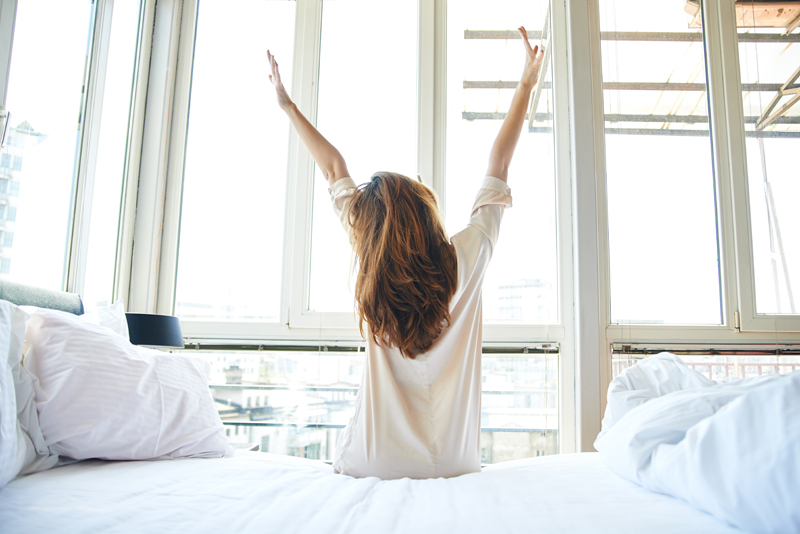 Having lots of options is wonderful.

To know that you have the power to choose the best possible relationship, career, hobbies, products, lifestyle etc can be liberating. Kent Sayre, in his book Unstoppable Confidence writes that the more options you consider, the more empowered you are. However, studies have shown that considering too many choices can lead to constant second guessing, overwhelm, unhappiness and even depression!

Perhaps like me you are what career adviser and blogger Penelope Trunk refers to as an "optimizer" or "maximizer." You are always looking for the best of everything. "You know if you are this kind of person" writes Trunk, "because you are never complacent. You are always trying to find if there is something better."

When roads diverge in the yellow wood of life as in the Robert Frost poem, maximizers have regrets no matter which road they take.

Get advice from a trusted, knowledgeable source.

"People who examine every possibility thoroughly are the unhappiest of all," says Swarthmore College psychologist Barry Schwartz in a psychologytoday.com article.

Schwartz, the author of The Paradox of Choice says that when making a purchase, such as a cell phone, if you're an indecisive person it's best to ask a techie friend for advice. "Will he choose the 'perfect' plan for you? No, but you won't waste two weeks researching them," says Schwartz.

If you've been reading this column for awhile then you know that in addition to the challenges that come from being a writer, I've also been on a 20 year quest to find a second vocation that has nothing to do with writing. Again, always the maximizer why have only one vocation, when you can have two?
While on this mission to find my other vocation, I've worked in six different industries.

After one particularly unpleasant work experience, my husband sat me down for a talk. While I have been dithering, my husband has built a beautiful 16-year career in the same field. At work he's a leader and a mentor within his team. He's become very wise and I listen to his advice. He suggested that I leave the job that was making me so unhappy and go back to doing a line of work that from what he had observed suited me much better than all of the others.

Figure out what's most important to you.

So, after my husband and I had this talk, I changed my resume and set my sights on a line of work I'd abandoned years earlier. The reasons why I left the field were still there, however I decided not to focus on the negative aspects of the work. Instead I paid more attention to what I liked about it.
For one, it's the only job I've ever had that at times I thought was fun. Not circus/amusement park fun, but rather I had multi-tasking fun. The time would just fly by. When time goes by fast, that means I've entered into a state of "flow" as defined by professor and psychologist, Mihaly Csikszentmihalyi. We experience "flow" when we're completely immersed in an activity. After having an excruciatingly tedious job where ten minutes felt like an hour, I know I need flow more than anything else when I'm working. I have to be interested in what I'm doing.

If you're a maximizer isolating and defining what is most important to you is critical when making a decision.

According to best selling author Mira Kirshenbaum when you're trying to make a decision, you may not have the answers to all of your questions, but you just might know what is closest to your heart. "All my research and clinical experience show something really interesting," writes Kirshenbaum. "…if you get the one thing that's most important to you, if you focus on the one thing that's closest to your heart, then that's the way you will most likely find the happiness that's available to you."

Eliminate other options.

Maximizers hate eliminating options. I couldn't decide on my second vocation because I wanted to have lots of alternatives in case I needed to retreat from a bad decision. However, consultant and therapist Andrea Perry says that by making a commitment to one course of action you're not giving up anything, you're actually gaining more alternatives. So there's no need to feel trapped.

"If you can bear to choose one door in the career-shifting process, closing all the others," writes Perry in an article on Careershifters.org, "then you will find that you have a whole new range of new doors opening up. Ones you never imagined before you took that step forward, committed, and didn't turn back."








Related Articles
Editor's Picks Articles
Top Ten Articles
Previous Features
Site Map





Content copyright © 2023 by Leah Mullen. All rights reserved.
This content was written by Leah Mullen. If you wish to use this content in any manner, you need written permission. Contact Leah Mullen for details.