Do you have a Gremlin inside of your head?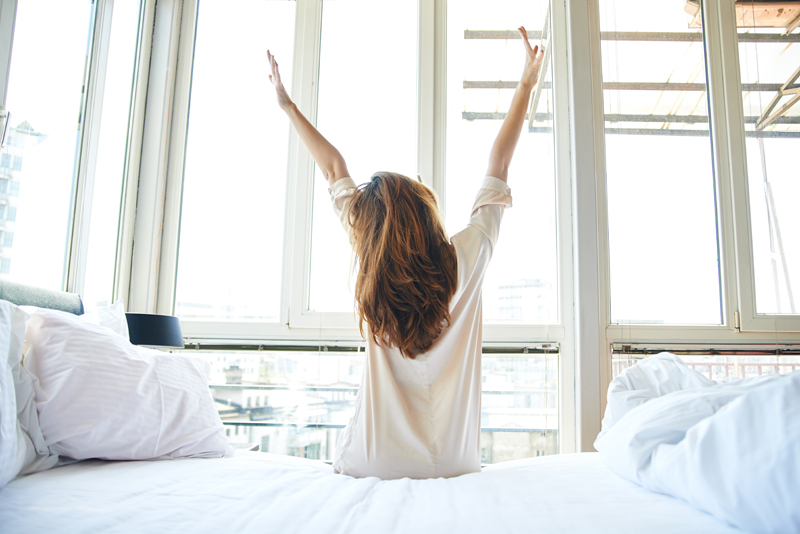 Do you have a Gremlin inside of your head? Gremlins are those negative beliefs that can sabotage your success.

"The Gremlin originates from voices of authority such as a family member or even an old guidance counselor resonated from years past," writes health and wellness coach Christie Clipper in an article on Selfgrowth.com.

I have a Gremlin who has been living with me for more than 20 years. Here's the story.

A few weeks after my 16th birthday, I told my mother I was going out to look for a job. She wished me luck and I was off. We lived in the suburbs and since I didn't have my driver's license, I started my search at a nearby strip mall within walking distance. At this time, I knew nothing about the unemployment rate and I had yet to experience failure or rejection. I didn't think about the probability of my success. Basically, I was a child. Nothing was impossible. I had no doubts.

The first stop on my expedition was a grocery store called the Food Arena. I went to the front desk and talked to a bearded, dark haired man. He said his name was George and gave me an application. After I completed it, he hired me on the spot. I skipped home and told my mother who was amazed. I had been gone less than an hour and came home victorious. She told me that some people have a hard time getting jobs and she hoped this luck would last the rest of my life. This was 1986.

I would work at the grocery store after school and during the summers for the next three years. While in college I had several jobs, all of which were as easy if not easier to get as the first. One was a referral, all I had to do was to show up.

For the first few years of my working life, I had no uncertainties about finding employment. All of this changed my sophomore year in college when I began to learn about the dismal employment opportunities facing journalism majors. First off, the starting pay was half of what a newly minted engineer would be pulling in. Secondly, unlike my friends who were majoring in nursing or education, I was told the job opportunities for journalists were limited.

After I learned all of this, I was scared out of my wits. And just like that my very own Gremlin was born. Based on statistics and comments made by well meaning professors, I developed a negative belief about my employment opportunities. The first thing I did after learning I was basically doomed as a journalist was to try to change my major. I couldn't find another discipline I liked, so I stuck it out and graduated in 1992 with a journalism degree and a Gremlin that kept growing and growing.

One month after graduating, I was hired as a writer for the university. I was there for eight months until I decided to relocate from Pennsylvania to New York where I planned to attend graduate school and be closer to my boyfriend. (The grad school thing didn't work out, but I married the boyfriend.) While still in Pennsylvania, I managed to land a job in New York that was ready for me when I arrived.

Despite the fact that I'd landed two jobs within one year of graduating, my Gremlin didn't go away. I still had those same fears I'd developed after I learned about the lack of employment opportunities for journalism majors. I'd apparently beaten the odds, still I was anxious. It didn't help that after I relocated to New York, I began to read the newspapers daily. My Gremlin, who is always on the lookout for information that will validate his existence, encouraged me to read articles about corporate downsizing, layoffs and the high unemployment rate amongst recent college graduates. All of which I'd been oblivious to in my youth before my Gremlin came to be. This new information had me more worried than ever before.

Over the last two decades, throughout all of the fluctuations in the economy, I've worked in several different industries and independently as a writer. Still my Gremlin is very much alive. I feel the same trepidation about finding employment as I did when I first graduated from college. Instead of reading articles about the trials and tribulations of those who lack experience, now I'm drawn to articles about being over qualified and age discrimination. I'm worried all over again.

These thoughts and beliefs are not based in reality and serve no purpose. Yet still they exist. Remember Gremlins are hard to get rid of.

This year I am determined to kick my Gremlin out of my life for good! Next week I will share three techniques for changing negative beliefs. Stay tuned.




Related Articles
Editor's Picks Articles
Top Ten Articles
Previous Features
Site Map





Content copyright © 2023 by Leah Mullen. All rights reserved.
This content was written by Leah Mullen. If you wish to use this content in any manner, you need written permission. Contact Leah Mullen for details.