Shrimp with Pineapple Curry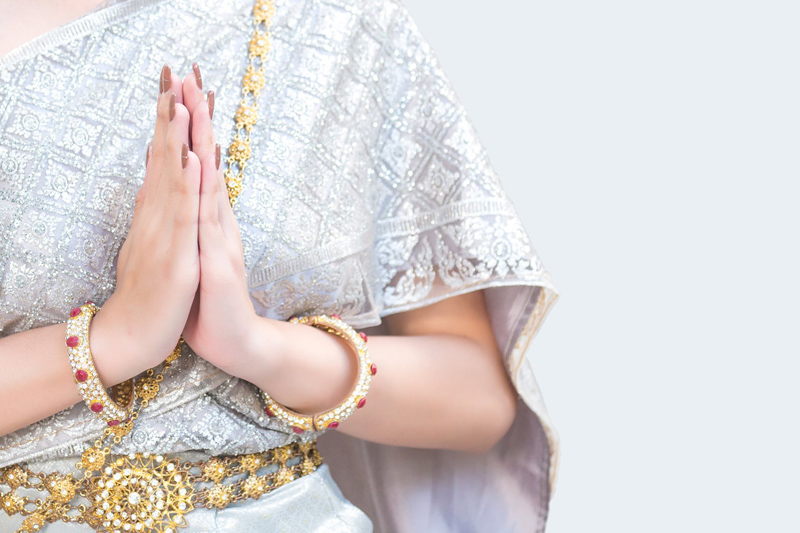 It is with great sadness that I write this newsletter today, as my dear husband, my best friend and soul mate of 39 years passed away Friday.

Our love affair with the magical culture and cuisine of Thailand began when we first took cooking lessons from Kasma Loha-uncit. Her passion for her culture instilled a thirst to know more of the home of the unique balance of hot-sweet-sour-salty cuisine. So much so that we took our three children for a month long holiday to The Kingdom of Thailand in 1989.

For me it was but the first of many return trips often with my husband. We traveled from North to South and East to West traversing this diversified land learning first hand how to create the various flavours of the North, the South, the Plains, and Issan in the Northeast.

He eagerly assisted me as sous chef and "chief taster" as we developed and perfected an array of recipes. Many of which I have shared here on Bellonline for over seven years.

During his fast paced illness he developed a passion for fresh pineapple saying it tasted wonderful to him. I often adjusted my normally fiery dishes to a much milder taste for him. This recipe became a favourite of his.

The pineapple adds a touch of sweetness to this curry recipe which comes from the South of Thailand where both pineapple and shrimp are abundant. Kaeng Kua curry has a citrusy flavor which is the perfect background with the sweetness of fresh pineapple and shrimp balanced with the heat of Thai chiles.

Kaeng Kua Goong Ped Subparod (Shrimp with Pineapple Curry)



Serves 4

Ingredients
1 pound large shrimp (approximately 16), peeled & deveined (Tiger Shrimp)
2-3 garlic cloves finely minced
2 tablespoons red curry paste or Kaeng Kua*
2 tablespoons of chopped tomato
2 cups of coconut milk
11/2 cups fresh pineapple , 1 " cubes
1-2 tablespoons fish sauce Thai (nam Pla)
2 teaspoons palm sugar
½ fresh lime
2-3 kaffir lime leaves, slivered
1 tablespoon Thai chile peppers, slivered* optional to your taste
18 fresh basil leaves
Method
Place shrimp into a bowl of ice water with 1 teaspoon salt. Stir and soak for 2 minutes. This method refreshes the shrimp to it's fresh from the sea sweetness.
Peel, devein, and behead the shrimp, leaving only the tail shells on.
Drop two meaty tomatoes, such as ox heart or plum type, into boiling water for about a minute, then remove to cold water, remove peel, squeeze out and discard the seed pulp, cut tomato into ¼" dice.
In a little peanut oil in a medium hot wok briefly saute the garlic,being careful not to burn.
Cook the curry pastewith the thick coconut milk until fragrant, then add the coconut milk liquid, the fish sauce, tomatoes, pineapple, lime juice and sugar. Stir to combine fully.
Add the prawns and cook until they are slightly pink and opaque. Add the the lime leaves and slivered chile and stir fry until heated thoroughly, add the basil to the wok, toss to incorporate into curry.
Transfer to a serving dish and serve with steamed Thai jasmine rice.
Festive serving-Spoon into a hallowed out fresh pineapple, garnish with basil leaves and an orchid.
Note: Mae Ploy and Mae Sri each make a very nice Kaeng Kua Curry paste or Red Curry Paste .
To make your own curry pastes, make ahead and place in glass container in refrigerator for at least 5 days to develope the flavours.


You Should Also Read:
Kaeng Kua Curry Paste


Related Articles
Editor's Picks Articles
Top Ten Articles
Previous Features
Site Map





Content copyright © 2022 by Mary-Anne Durkee. All rights reserved.
This content was written by Mary-Anne Durkee. If you wish to use this content in any manner, you need written permission. Contact Mary-Anne Durkee for details.