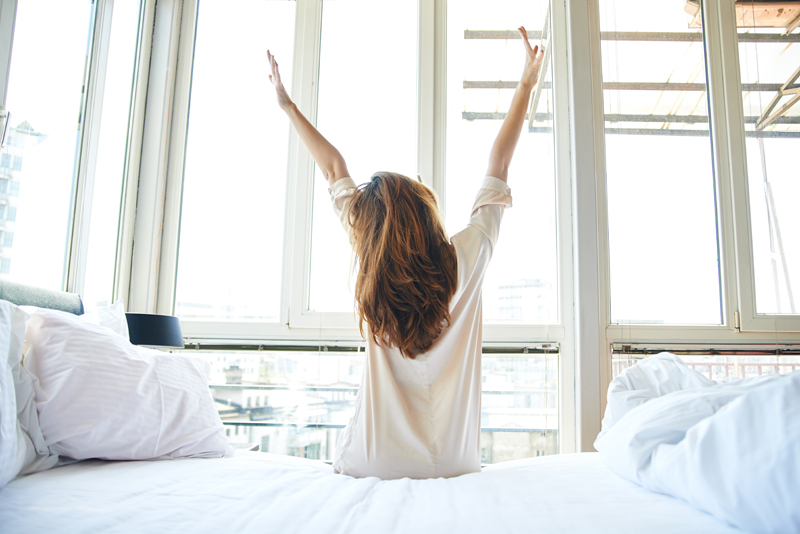 Around this time last year, I interviewed Ricardi Calixte, Director of Neighborhood Economic Development for the Queens Economic Development Corporation (QEDC), to get his views on the state of the economy. During our conversation, Ricardi told me that in 2009, one year into the recession after many jobs were lost, there was an increased interest in entrepreneurship.

It may seem too risky to start a business since half of all business fail within the first year. However, many have found that it's perhaps just as difficult to get a job these days. The landscape is changing from a relatively few huge companies employing thousands to many small companies with small, fluid workforces.

Since nothing is guaranteed, experts believe that job security should be something that emanates from within. You must learn how to take care of and manage yourself.

"If you seek job security from the outside, you're putting yourself in a dangerous position," warns Julie Morgenstern in her book Never Check E-Mail in the Morning. "Whether you have your own business or work for a company, in order to survive and flourish in this new world of work, you must think—and act—like an entrepreneur."

Be a self-starter.

During the course of my career, which consists of stints in several different industries, I've read tons of job announcements. Just about all of them say they're looking for someone who is a "self-starter." A self-starter is someone who can take initiative without being told what to do. Having the ability to work without supervision is a necessary trait no matter your employment situation.

In an article on yourhappinessfactor.net called "Be a Self-Starter," life coach Wendy Mason outlines an approach to taking responsibility for personal development. The steps include: identifying goals, defining actions to be taken, taking action, recording progress and reflecting on outcomes.

Adopt a few good healthy habits.

Regular exercise, waking up early, cooking instead of eating out. Activities like these can be transformed into daily habits that will promote your professional and personal well-being.

"Habits are tremendously powerful," writes Kent Sayre in Unstoppable Confidence. "Habits simplify our lives by making it so we don't always have to think about what to do; we just do it. That's why it's critical we develop them."

Manage your time wisely.

Both at work and at home, no one has complete control over their time. "Someone or something always makes demands," writes Roy Alexander and Michael Dobson in Real-World Time Management.

However, the authors say most people have more control than they realize. "Even within structured time you have opportunities to select which tasks to handle at what priorities. In exercising your discretionary choices, you begin to control your time."

Even when I was busy with a day job and two toddlers, I had some "free" time here and there—mainly during my commute to and from work and while at the laundromat. I used this discretionary time to go over my to-do lists, update my calendar, and of course I wrote every spare minute I could manage.

Real-World Time Management urges readers to keep a time log. Keeping track of your time will help determine where time is spent and perhaps even wasted. Make adjustments until your time patterns are consistent with what you are trying to accomplish.

Know your value.

It's the boilerplate question that is asked during most job interviews: "What do you have to offer our company?" Someone who is thinking like an entrepreneur knows the answer to this question. They know their value.

"Your value constitutes everything you bring to the job, your strengths, knowledge, talent, experience, and expertise," writes Morgenstern. "Knowing what makes you valuable keeps you grounded and offers something solid and real to fall back on…your value gives you the confidence and courage to move forward."

For those who are unsure of what they bring to the table, Never Check E-mail in the Morning provides a "Value Assessment" exercise.

"We must become secure in the knowledge that we have valuable qualities and talents to offer, and constantly work to identify and meet the needs of the marketplace," writes Morgetstern.





Related Articles
Editor's Picks Articles
Top Ten Articles
Previous Features
Site Map





Content copyright © 2023 by Leah Mullen. All rights reserved.
This content was written by Leah Mullen. If you wish to use this content in any manner, you need written permission. Contact Leah Mullen for details.