Resolve Issues on Evaluate Your Life Day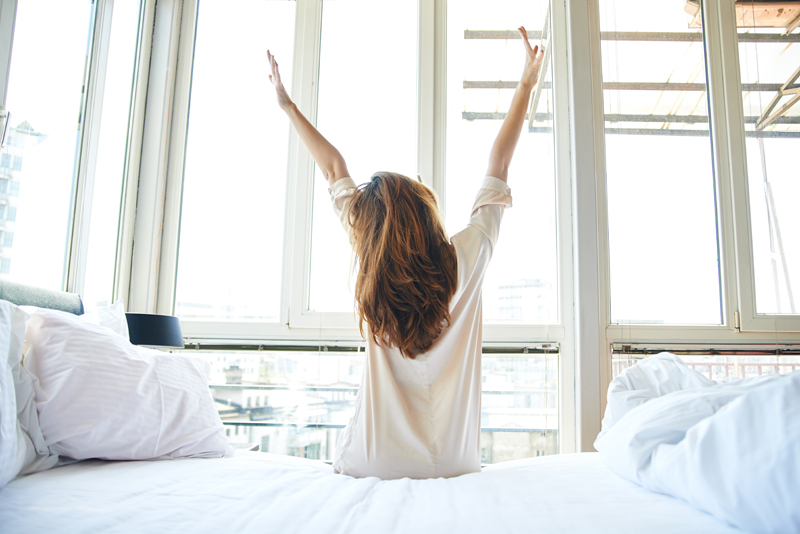 It's traditional for people to take stock of their lives at the very end of the calendar year. However, many suffer from depression and anxiety during this time, others are swept away by the magic of the season. Considering all that goes on during the winter holidays—the gatherings, the shopping, the memories (good and bad)—perhaps it is better to assess our lives during a time that is more neutral.

The folks over at Wellcat.com have designated October 19 as "Evaluate Your Life Day."

Take a moment right now to think about something that you need to take care of, something that's been nagging away at you for weeks if not months or years even. How do you feel when you think about this unresolved issue? Anxiety, dread, fear, perhaps even like a dark cloud is hovering over your head.

Next imagine that you've resolved this outstanding issue and it's a week later. The sky seems bluer, the birds are singing. Your heart is so light you want to click your heels. You feel strong because you've conquered a personal dragon.

Resolve all unresolved issues because stuff that's left outstanding follows you everywhere. Once I took a customer service class where the teacher told us this story. During college he worked as a laborer with a construction company and it was his job to sweep up the debris at the end of the shift. One night he didn't sweep up and the next day, he couldn't get this unfinished task off of his mind. He said he was in a Money and Banking class thinking about the floor he didn't sweep the night before.

Is there a phone call you need to make that you keep rescheduling on your planner? Is there a medical checkup or procedure that you're putting off because you're afraid it might be painful or that the results will force you to change your lifestyle? Have you not started to look for that new job because your resume needs a complete overhaul, but you're just too overwhelmed to rewrite it? Do you need to meet with your child's teachers? Is there a chronic problem in your relationship that you've known for months you need to address?

Make a list. The first step to resolving unresolved issues is to be aware of all of them. You can do this by writing them down. For starters I have two emails I need to send that I've been putting off . In addition I have to make a final decision about my non-writing career path. The emails have been on my mind for days, the career decision (or I should say indecision) has been plaguing me for years. As I evaluate my life, I know it's an issue that must be resolved.

Only think about the next step you're going to take. Perhaps you have an issue you haven't resolved because of the sheer magnitude of the challenge. Think of it as a project, break it down into bite sized pieces and take the first step. Then take another and another. Remember the saying "yard by yard it's very hard, but inch by inch, it's a cinch!"

Establish a due date and a consequence for not meeting the deadline. Write in the notes section of your planner something like: "I will make my dentist appointment by the end of next week or else I will have to do an extra 30 minutes of aerobics every day for the next week."

Let go of perfectionism. Mark some stuff as "Done." Several years ago I used to enjoy listening to author interviews on Blogtalk radio and other online venues. As an author myself I felt I was missing the boat by not being on the radio myself, so one year I made it a goal to "Tour my book on internet radio."

I did two interviews and stopped. Because the number was so low, the item stayed on my master list for months as an unresolved item. This of course caused me to feel guilty every time I listened to another author being interviewed. Then one day, I admitted to myself that I did so few interviews because I didn't enjoy the experience. While it worked for others, it wasn't right for me. I had made an attempt so I marked the goal as "Done" and haven't felt guilty about it again.

The issue is resolved.








Related Articles
Editor's Picks Articles
Top Ten Articles
Previous Features
Site Map





Content copyright © 2023 by Leah Mullen. All rights reserved.
This content was written by Leah Mullen. If you wish to use this content in any manner, you need written permission. Contact Leah Mullen for details.