Paraprofessionals, Aides and Classroom Volunteers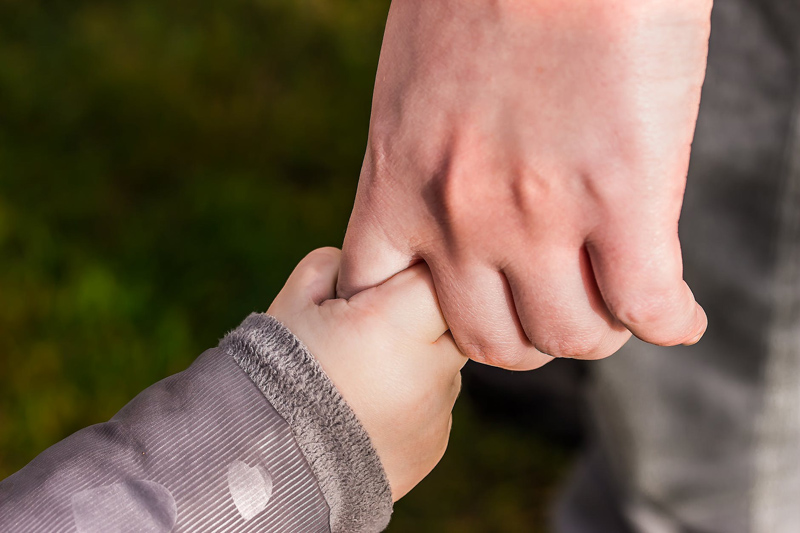 There is a great diversity in the skills, training, experience and education of support staff who work with students in public and private schools, as well as homeschool support groups that offer small group instruction from parent volunteers or experts in the community.
The presence of paraprofessionals, aides or educational assistants, other staff and community volunteers in our children's classrooms is widely accepted and expected by parents, teachers and administrators. While there are varying degrees of difference in job descriptions, expectations and requirements of non-certificated adults in our community schools, it is generally thought that the more grown-ups working with children the greater chance of academic progress and success for students.
In most school districts attempting to respond to economic pressures by cutting expenses, the actual benefits for students of having educational assistants and paraprofessionals in the classroom may be questioned. This is of great concern to parents of children with IEPs or 504 plans due to developmental disabilities, chronic health conditions, or other challenges. It is estimated that at least two thirds of paraprofessionals work with students with disabilities.
Many paraprofessionals and educational assistants are treasures in the classroom, working effectively one to one or in groups at whatever task the teacher sets. Some go far beyond any expectations to inspire, encourage and support individual students and their mainstream peers. They are invaluable in supporting inclusive environments, carrying out best educational practices, and modeling respectful relationships. Neighborhood volunteers working in schools that do not have a budget to hire staff can have a significant positive impact on students and the classroom community. Some districts offer parent volunteer training for those who are able to work in their children's classrooms or elsewhere in the school.
Lack of training and accountability may cause difficulties even with individuals who are otherwise capable and pleasant, especially in volunteers and poorly paid classroom assistants. In districts where studies have shown no educational improvement for students despite the efforts of classroom assistants and paraprofessionals, the presence of more experienced and certificated teachers does make a positive difference. However, hiring more teachers is not a popular decision in most districts. Paraprofessionals and instructional assistants can be hired part time and not qualify for full benefits, and may be hired temporarily with no contract.
There may be a great deal of difference in the training, education and competence of individuals working in local schools depending on finances of the school district as well as the availability of qualified applicants. There is no question that in some districts, schools in wealthier neighborhoods attract the most highly qualified applicants. In others, union rules specify that educational assistants and paraprofessionals can apply for open positions in better schools depending on seniority rather than merit.
Some teachers prefer to limit other adult influences in their classrooms, especially if there have been personality differences or other conflicts with an educational assistant who is poorly motivated to follow lesson plans, or fail to respect teacher preferences and classroom procedures. Classroom assistants are often hired from local neighborhoods and rarely have the training and experience of paraprofessionals or the educational credentials that are required of teachers. They may be from a different generation, culture, social or economic background than the majority of teaching staff. Individuals who are not thought to be a 'good fit' in one classroom or school may be just who the next teacher, principal and parent has wished to find.
It may be difficult for teachers when parents speak to the educational assistant or paraprofessional about issues or expectations with the assumption that their message will be passed along to the teacher and administrators. Parents may feel more comfortable talking to a neighborhood peer or may not wish to take up the teacher's time. Miscommunication and disappointment can cause serious problems between parents and the school.
In some instances, there may be a personality conflict or problems with communication between a parent and a paraprofessional or educational assistant; and occasionally between staff and a child. Sometimes positive relationships develop between teaching staff and other adults in the classroom that distract from educational progress or a healthy learning atmosphere. Some parents who have resorted to sending in secret recording devices when a previously happy child resists going to school have found that adults in charge are making negative remarks about students that students overhear, and a few have been shocked to discover adults in charge making terrible remarks to students who have no way to communicate their stress except through behavior.
Educational assistants and paraprofessionals are not held to the same professional standards as teachers. In some schools, paraprofessionals and educational assistances may create a toxic atmosphere for students and teachers although they do nothing that is grounds for dismissal. Too often, the bad apples are simply transferred from one school to another as teachers and administrators hope for better candidates for their positions. Similarly, amazing individuals can be channeled into more affluent schools or their own neighborhoods after they have worked their probationary months in schools where few would choose to work if they had a choice. High turnover can be unsettling for teachers who train new hires as well as young students who don't deal as well as adults with instability or unpredictability.
Capable and highly qualified educational assistants and paraprofessionals may be transferred to other schools, not hired the next school year, or may be let go for advocating for a child or family when there is a conflict with the school district between parents and administrators or teachers. Some risk their jobs to alert parents to situations that a student with special needs might not be able to express. Parents have a huge difficulty protecting sources when they feel a child is at risk or has suffered. Educational assistants or paraprofessionals who defy a school district rule, informal or not, are unlikely to be hired by any school after an incident or disloyalty or disagreement.
Entry level jobs in schools often attract the least educated and least experienced individuals in a community, but may also be just the part-time work that highly qualified individual seek. Working in classrooms, cafeterias and playgrounds can mean high stress and relatively low pay but are helpful in the benefits that may be offered after a probationary period or when a minimum number of hours are worked. Despite budget constraints and other issues discussed above, we do find amazing people working with our children in public schools every day.
Browse at your public library, local bookstore or online retailer for books like:
The Paraprofessional's Handbook for Effective Support in Inclusive Classrooms
and
Behavior Support Strategies for Education Paraprofessionals
Parent/Teacher/Para Communication Log Templates:
Joan Medlen had an excellent article in the Disability Solutions newsletter about home-school-home communication that is still available via PDF at Ohio's Parent Guide starting on page 10 of the PDF (marked as page 217) helpful for students with autism, Down syndrome, developmental delays or disabilities.
https://www.ocali.org/_archive/pdf_family/PG_Disability_Solutions.pdf
UK: Teaching Assistants – why I don't need my expectations managed
https://www.aspieinthefamily.com/2014/04/teaching-assistants-why-i-dont-need-my-expectations-managed/
You Should Also Read:
IEP Preparation - Teacher Support
IEP Goals for Children with Special Needs
Positive Behavior Support in the Classroom


Related Articles
Editor's Picks Articles
Top Ten Articles
Previous Features
Site Map



Follow @DownSynAdvocacy
Tweet





Content copyright © 2022 by Pamela Wilson. All rights reserved.
This content was written by Pamela Wilson. If you wish to use this content in any manner, you need written permission. Contact Pamela Wilson for details.