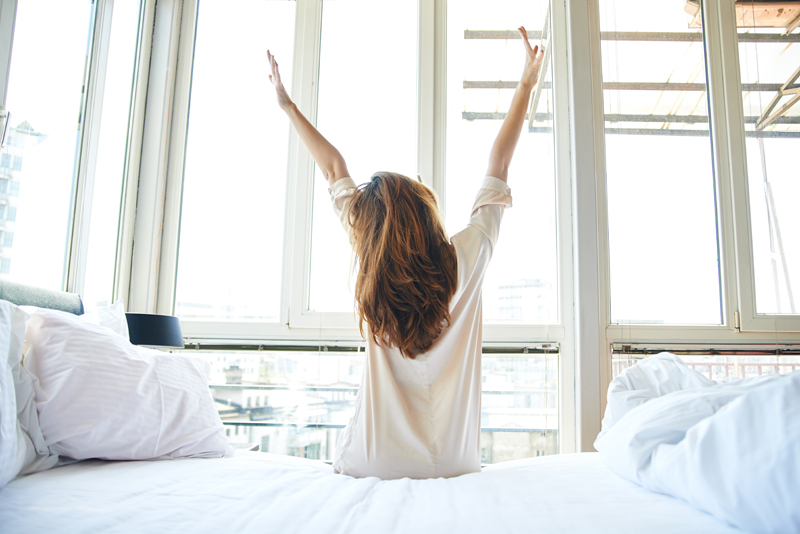 A few years ago I read two books penned by powerful career women: Expect to Win by Carla Harris, a veteran Wall Street executive and Morning Sunshine: How to Radiate Confidence and Feel It Too by Robin Meade, a top broadcast journalist. In their books both Harris and Meade relay stories about how after years of working in their respective industries, they somehow lost their confidence.

Meade writes about one humiliating episode when she suffered a sort of "breathing problem" while on air that made her appear to be hyped up on energy drinks. Meade said this "freakout" moment was caused by a lack of confidence that had somehow crept into her life.

So what can cause a once confident former beauty pageant winner like Meade to lose her self assurance? According to Meade she'd lost touch with her true self after years of being a "shape shifter." She'd made the mistake of followings everyone's suggestions regarding how she should be and she lost touch with her true self.

"Between bosses, consultants, and viewers, it got to where my head started to spin," Meade writes. "Cut your hair…Grow it Out!...Never wear red lipstick…Your face needs some color…I would fill whatever prescription they wrote that was suppose to make me a good broadcast journalist. But I was losing the real me along the way. I was not being authentic to my true being."

Carla Harris mirrors these sentiments writing "When I've had difficulties in my career, it generally has been when I had lost sight of who I really am or of what my goals were. "

One of the keys to long term success, according to Harris, is to "own the person you really are. Bring the real you to work every day."

According to Kate Burton and Brinley Platts, the authors of Boost Your Confidence in a Day for Dummies, one of the problems with attaining confidence is that many of us don't know what "it" is. For example did you know that confidence isn't about feeling good inside? Feeling good inside is a bonus, according the authors, but not the crux of what confidence is. Rather confidence" is the ability to reach beyond how you're feeling in the moment in order to take action that leads to the outcome you want."

The book goes on to list characteristics of a confident person. Below are just a few:

*You're moving towards a goal or action with a sense of purpose.

*You know that you can deal with whatever life throws at you, even if you can't control it.

*You know what you're good at and how capable you feel.

*You can laugh at yourself.

In upcoming articles, we'll talk about some of the confidence boosters outlined in the book. Stay tuned!




Related Articles
Editor's Picks Articles
Top Ten Articles
Previous Features
Site Map





Content copyright © 2022 by Leah Mullen. All rights reserved.
This content was written by Leah Mullen. If you wish to use this content in any manner, you need written permission. Contact Leah Mullen for details.