Military Families and Childhood Disabilities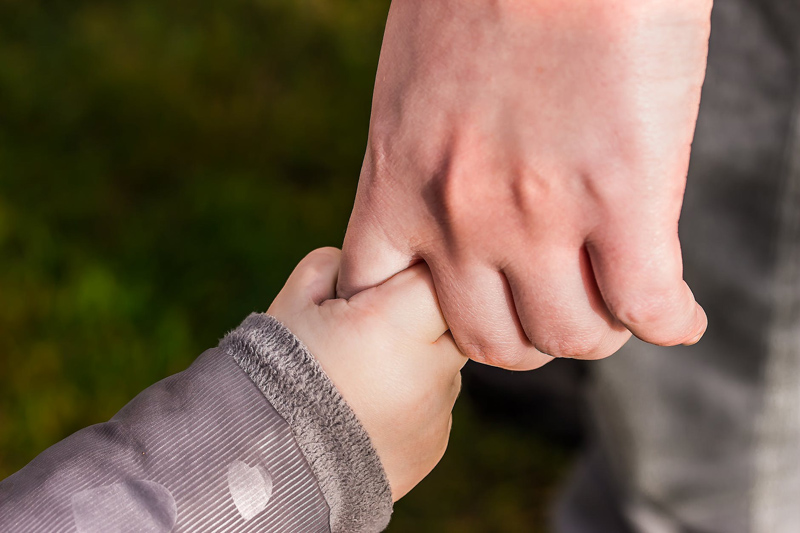 In addition to the stress that is naturally associated with the lifestyle of most military families, those who are raising children with disabilities, chronic health conditions, or other special needs have additional challenges associated with frequent moves, parents being deployed, and other military-related difficulties. IEPs do not transfer; supportive classroom placements, and peer friendships are lost. Even where records transfer in a timely manner, it is difficult to re-establish relationships with educators and medical professionals in a new location.
It may be that a parent is deployed and is not able to attend IEP meetings or discover what services and support is available. Families of toddlers and teens find lengthy or closed waiting lists in each new community. There may be places where the the ADA and IDEA do not provide protection. If military insurance coverage rules fall short of a child's needs, parents must privately pay out-of-pocket costs. It may be difficult to find doctors and specialists who accept military insurance.
The challenges of military life that include obstacles to education and employment for spouses and returning troops may be further impacted by a lack of respite care or trusted care providers for children with special needs. Flexible schedules at work may not be available and further education or training for advancement and promotion will be more difficult to manage. Some children with disabilities need long term medical intervention, surgery or other hospitalization and families feel the absence of a military member more keenly at these times, too.
In addition to the stress of long absences, when a member of the family has been placed in harm's way during extended or repeated deployments, those at home have to draw on deep reserves to show the resilience needed in military life. Military families live with the possibility that a family member or friend of the family is injured and hospitalized, in a community where lives have been lost and troops return home with grave injuries. There may be such a strong tradition of self-reliance or physical self-containment and isolation of military housing that families of children with disabilities rarely consider or attend events sponsored by local disability advocacy groups and organizations.
Local, regional and national support and advocacy organizations may not realize that there is a need for outreach to military communities and families living off-base in their own neighborhoods. Parents who have found a way to connect with support groups or advocacy organizations in one location may be surprised to learn of the resources and opportunities available nearby.
First Lady Michelle Obama has been helping raise awareness of military families and ways we can show our support and appreciation for their sacrifice. In the Spring of 2011, Dr. Jill Biden said in an AP interview that they will know the Joining Forces initiative is a success when support for military families "is integrated into the culture of America." We have not gotten there, yet. The least we can do is make awareness, inclusion and support agenda items for families like ours who are new to the neighborhood or have been here all along.
Browse at your public library, local bookstore or online retailer for titles like:
Special Needs Families in the Military: A Resource Guide (Military Life)
or
Counseling Military Families: What Mental Health Professionals Need to Know
.
Military Parents With Special Needs Kids: Who Makes The Real Sacrifice?
https://www.huffingtonpost.com/anne-woods/military-parents-special-needs_b_1420433.html
Military / DOD - Wrightslaw
www.wrightslaw.com/info/dod.index.htm
STOMP (Specialized Training of Military Parents)
https://www.stompproject.org/
Military HOMEFRONT - Exceptional Family Member Program (EFMP)
https://www.militaryhomefront.dod.mil/tf/efmp
NICHCY: National Dissemination Center for Children with Disabilities
Resources Especially for Military Families
https://nichcy.org/families-community/military
Doodey the Combat Camel
https://tinyurl.com/lyrms5w
How Military Deployment Can Impact Families, Both Parents and Kids
https://www.childmind.org/en/posts/articles/2013-2-11-how-military-deployment-can-impact-families-both-p
Remembering the Invisible
https://meloukhia.net/2012/11/remembering_the_invisible.html
Time: When will military kids matter enough?
https://nation.time.com/2012/12/21/when-will-military-kids-matter-enough/
The Atlantic: The Pentagon Says No to Disabled Daughter of Navy Captain
https://www.theatlantic.com/national/archive/2012/11/the-pentagon-says-no-to-disabled-daughter-of-navy-captain/265634/
Grandparents of Kids with Special Needs
See the website for information on the Facebook Group and Yahoo Group
https://gksn.org/
You Should Also Read:
Mothering Babies with Special Needs
Childhood Disability and Supporting Other Mothers
Single Parenting - Childhood Disabilities


Related Articles
Editor's Picks Articles
Top Ten Articles
Previous Features
Site Map



Follow @DownSynAdvocacy
Tweet





Content copyright © 2021 by Pamela Wilson. All rights reserved.
This content was written by Pamela Wilson. If you wish to use this content in any manner, you need written permission. Contact Pamela Wilson for details.