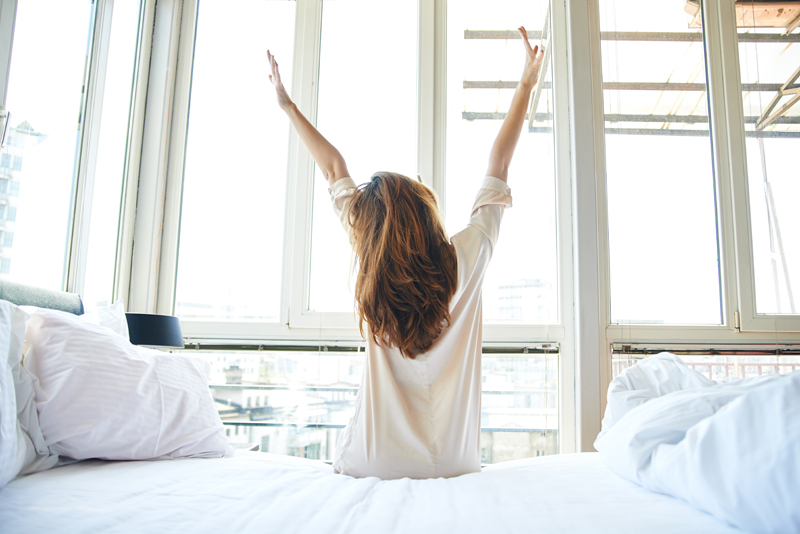 "Optimism is, in itself, a kind of success, for it means you have a healthy, peaceful and contended mind. An exceedingly wealthy person can be a failure physically if his constant pessimism has given him ulcers." —Napoleon Hill


The astounding fall from grace of two high profile sport's figures this year has me rethinking success. Actually, the process started awhile ago when I found out a lauded community leader from the 1990s, who hobnobbed with celebrities and built a huge nonprofit organization had been arrested for grand larceny. Several pop icons from my youth who seemed to have it all—talent, money, fame, looks—struggled for years with substance abuse.

Success is something I've wanted to achieve since I was about 12 years old. It started with getting good grades in school, popularity, wearing nice clothes, etc. As I got older these desires transformed into career ambitions. After being a loyal subscriber to Essence magazine for a decade (from 1993-2003) I wanted accomplishments worthy of media coverage.

I'm starting to call it "The Big Reveal" as I discover that "success" may not be what I had come to believe. All of the "successful" people I mentioned at the start of this article enjoyed seeing their face either on magazine covers or regularly in the pages of local publications. A few were even known and loved internationally. But no matter what someone accomplishes, if they are harming others or lose themselves to an addiction, can their life truly be considered a success?

What does it mean to have a successful life? Fame and media coverage are obviously not accurate indicators. I was more in touch with the truth in middle school when it was all about honor roll, friends, clothes and compliments. Success can be very close to home. For example, one day an elderly neighbor asked if I could go pick up some food for him and his wife. A simple task that took no time at all, yet when I came back he thanked me so profusely, I felt as saintly as Mother Clara Hale! And it reminded me of something Iyanla Vanzant says: all you need is one person singing your praises, this is more than some people get in a lifetime.

For the last five years or so I've been keeping track of the movies I watch in a spiral notebook that has seen better days. Since this notebook obviously won't last much longer, I decided to go through it and rate the films on IMBD where I will continue the list. I made a personal goal to rate 1000 films. As of the writing of this article, I've rated more than 500. When I get to 1000, no adoring crowd will cheer. I doubt anyone will be impressed, still it feels terrific as I get closer and closer to the end line.

Marjorie Hillis writing in her book Live Alone and Like It said it's okay to do things strictly for our personal satisfaction. "Even though nobody knows, you'll be more of a person the rest of the day."

Being more of a person, doing our best, helping people, enjoying our hobbies, having a good outlook on life. Success does not have to be this huge unattainable thing—like a star on the Hollywood Walk of Fame, or an invitation to perform at Carnegie Hall. It's right under our noses all of the time, we just have to notice and appreciate it.

The other day I learned how to fix peeling ceiling paint in the bathroom by gently scrapping off the loose paint and going over it again with a few fresh coats. I spearheaded the project and did the scrapping and cleaning up of paint chips. My husband did the painting. I'm not exactly what you would call "handy" around the house so when the project was complete and I could look at the ceiling again without grimacing, I felt like a superhero.







Related Articles
Editor's Picks Articles
Top Ten Articles
Previous Features
Site Map





Content copyright © 2022 by Leah Mullen. All rights reserved.
This content was written by Leah Mullen. If you wish to use this content in any manner, you need written permission. Contact Leah Mullen for details.