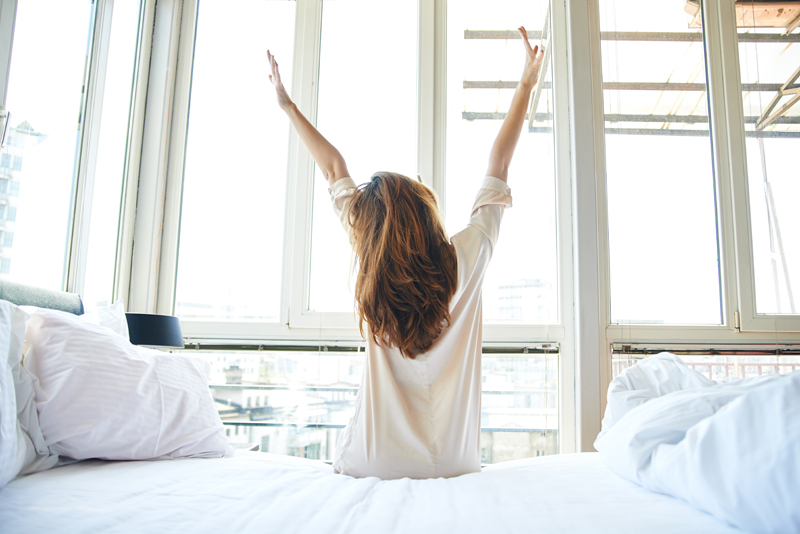 "Your brain is a muscle, and you have to exercise it and take control." -–Coach Devlyn Steele

"Your thought habits are subject to your control and self discipline. They are the only circumstances of your life over which you have complete control."-–Napoleon Hill


One day a few years ago, I was working Devlyn Steele's Tools to Life program when I came to the section on guided visualization. For the exercise I was to lay on the floor with a pillow and imagine I was walking along a beautiful pathway with lots of greenery, flowers and even a waterfall.

I got my pillow and settled on the floor. As I tried to conjure up the scene, I recalled a park on Staten Island I visited during a Boy Scout fishing trip. Thinking of the fishing trip reminded me that we wanted to take the kids to a fishing derby at Prospect Park in the summer. I just had to research the date. So I wouldn't forget, I got up right then, looked up the date and put it on my physical calendar, set an Outlook reminder before sending an email to my husband.

Looking at my calendar reminded me that I needed to reschedule a few doctor's appointments. While I was on hold with one of the offices, the doorbell rang. It was the UPS deliveryman with a package for my neighbor. I signed for it and took the package upstairs.

It was only when I finally settled myself back down at my computer to work did I realize I was supposed to be doing the 15 minute Tools to Life visualization with the waterfalls and stuff. Oops!

I'm not sure if I ever finished the visualization exercise that day, but later on I did abandon the 90 day Tools to Life program with half of the program left to complete. I logged in recently after not having visited the site in exactly two years and three days. I was really enjoying the program so what happened? The same thing with the visualization exercise, I got distracted and never returned. I've abandoned short stories, novels and other writing projects in the same manner. While I follow through on most things, I have some self-discipline issues to address.

In the book A Year of Growing Rich: 52 Steps in Achieving Life's Rewards Napoleon Hill urges readers to not accept a temporary defeat as failure. Hill writes "all too often people quit when the going gets tough."

"There is one unbeatable rule for the mastery of sorrows and disappointments," writes Hill in a chapter called 'Discipline Yourself for Success' and that is transmutation of these emotional frustrations through definite planning. It is a rule that has no equal."

Fifteen minutes is not a lot of time, but it seems like forever when I'm trying to visualize. What I have to do is break this goal down, make it shorter. First three minutes, then when I build up the discipline to remain focused on a visualization for three minutes, I can increase it to five and so on. I can use the same process with the Tools to Life program. Working through one day probably takes 20 to 30 minutes. I can break this down, work the program for 10 minutes at a time. Had I done this a few years ago I would have been able to go through the program twice by now instead of only being on day 46.

The important thing is to keep building and not give up. The website Studygs.net (Study Guides and Strategies) features a brief guide for developing self-discipline. One of the tips they offer is to schedule a task for a specific time of day. When you've completed the allotted time, record what you've accomplished. Make this a routine habit.

"You are working on tasks in small increments, not all at once," writes Mahanthi Bukkapaptnam on studygs.net. "You first develop a habit, then the habit does the job for you."





Related Articles
Editor's Picks Articles
Top Ten Articles
Previous Features
Site Map





Content copyright © 2023 by Leah Mullen. All rights reserved.
This content was written by Leah Mullen. If you wish to use this content in any manner, you need written permission. Contact Leah Mullen for details.