Thoughts on the Sandy Hook Elementary Tragedy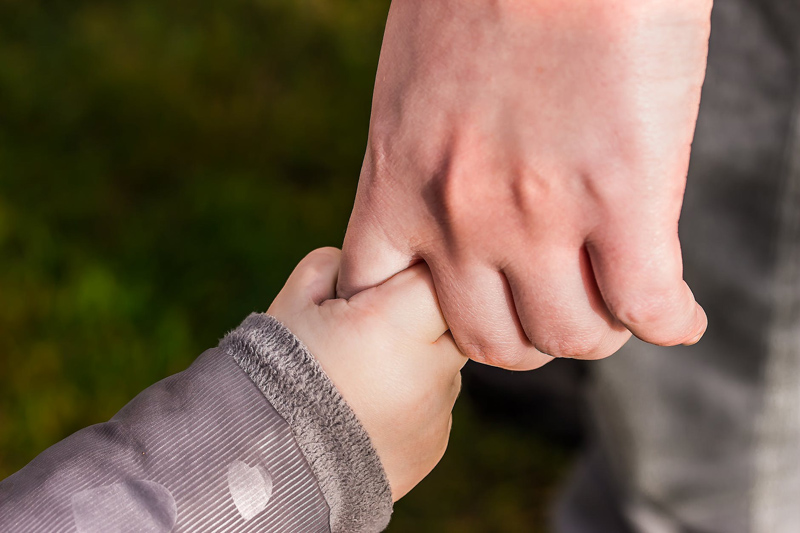 Our thoughts and tears are with families and all those affected by the terrible events at Sandy Hook Elementary and Newtown Connecticut. We can't help but keep families, staff, neighbors and first responders in our thoughts as we learn more about the tragic events and acts of heroism that transpired there.

Hearing parents of surviving students talk about what their children are saying about what they saw and heard is painful and fills our hearts with compassion. One dad who listened to experts talk to the nation's parents about how to manage conversations with their children said after listening for a while they realized the information is not for those who are closest to the ongoing tragedy. That help is directed at us, who are far away and unacquainted personally with the children whose lives ended so suddenly. We are traumatized and twice removed from the horror and loss.

Of all reporters I watched the early morning after, only two - who had been there overnight talking with parents, or describing the scene by the firehouse as families learn the fate of their children, seem to have connected emotionally with the community as so many hearts were breaking.

My daughter is a kindergarten teacher, adding to the shock and horror of the terrible news. It was too easy to picture her school; her students and dear friends, as I am sure it was for everyone who has stepped foot in their own local schools. The heartache I felt in the early hours, for the victims and the other children; the staff; all the families - and the first responders - was overwhelming. How will any of them process what they saw and experienced today? My prayers for comfort and strength go out to them all. I cannot imagine the pain or grief for parents whose children were killed, who have not been allowed in the building overnight as the crime scene is being processed. Only the injured were taken away in the ambulances, and the survivors walked away.

I am so grateful for those who reached out with sympathy and compassion toward that community. I was so angry to learn that some news outlets were interviewing children; and saw that some individuals were posting pictures of notes children wrote for their parents; a picture of a little girl who was a cancer survivor; and other snapshots found online of children who lost their lives that were not shared by families but by strangers. That seems so heartless to me.

It is also tragic that rumors are flying that the killer was a person with a developmental disability or Asperger's Syndrome; and/or that he was a person with mental illness, as if these diagnoses make it more likely that he would do such an evil thing. I was also upset that his mother was described as being 'rigid' with him in an interview with no one in particular - on the day he killed her. One reporter at CNN has a nephew with autism and later interviewed Sanjay Gupta about the rumors the shooter had Aspergers. It gave me hope that most people are much better educated about autism than that.

Gossip and sensationalism is sickening and the lowest form of journalism. I am sure we are all better than that. Sometimes the competition for followers, retweets, ratings or five minutes of fame pushes people to their lowest potential.

That being said, it might have been a relief to think of something other than the actual events of the day in Newtown. It might have been more appropriate to look away for discussions of school security; the diminishing availability of mental health services; gun safety (yes, I know the guns were legally registered to his mother); and the availability of weapons that are so deadly in the wrong hands. But what was really needed was a period of silence and compassion for victims and their families, and for the community that has to somehow absorb the horror of this day.

According to all reports, the principal and the school psychologist who lost their lives ran toward the sound of gunfire. A school library worker spoke about about drills that helped staff prepare for this unthinkable event. It is so moving to hear stories of teachers who pulled children in the hallways into their classrooms to hide them, and protected students the best they could. Parents of one child expressed their gratitude for the administrators and staff who helped with their son's special education services, and the paraprofessional aide who held him in her arms to protect him as they both died.

It's difficult to find the words to describe the sorrow and sympathy I feel for the family, friends and community of Newtown. And of course the horror of the event itself is beyond words.

This article offers helpful advice and is in itself comforting:
Dealing With Grief: Five Things NOT To Say And Five Things To Say In A Trauma Involving Children
https://www.huffingtonpost.com/rev-emily-c-heath/dealing-with-grief-five-t_b_2303910.html

Children with Special Needs at Sandy Hook
https://specialchildren.about.com/b/2012/12/21/special-needs-and-sandy-hook.htm

The Importance of Teaching Children Kindness at a Very Young Age
https://bit.ly/TAvI2W

A blog post that went viral raised many questions about children's right to privacy as well as verifying a diagnosis instead of accepting anything in print as fact, but initially was seen as a heartbreaking perspective representing mothers in desperate situations:
It's time to talk about mental illness
https://anarchistsoccermom.blogspot.com/2012/12/thinking-unthinkable.html
There were excellent responses addressing these issues:
No, You are Not Adam Lanza's Mother, and Yes, Your Child has a Right to Privacy
https://www.disabilityandrepresentation.com/2012/12/16/no-you-are-not-adam-lanzas-mother/
and
A response to "I am Adam Lanza's Mother"
https://theyouthrightsblog.blogspot.com/2012/12/a-response-to-i-am-adam-lanzas-mother_16.html
and
You Are Not Adam Lanza's Mother
https://thegirlwhowasthursday.wordpress.com/2012/12/16/you-are-not-adam-lanzas-mother/

And then I read this via Twitter from s.e. smith ‏@sesmithwrites: For the evening crowd, my response to Mother Jones 'study' on mental illness and rampage violence
https://se-smith.tumblr.com/post/37987536059/myths-debunked-mother-jones-edition ]

Thanks, Mom, for Not Telling the World I Pulled a Knife on You
https://parenting.blogs.nytimes.com/2012/12/27/thanks-mom-for-not-telling-the-world-i-pulled-a-knife-on-you/?smid=tw-nytimes

Many advocates have been speaking to the rumors that the perpetrator of the violence had 'mild autism' or Asperger's syndrome, mental health problems or a personality disorder. Any link between pre-planned violence and autism or Asperger's Syndrome has hopefully been dispelled.

Advocates for individuals with mental health issues object to the characterization of people with a history of mental illness being prone to extreme violence when they are much more likely to be victims than perpetrators:
When Children Die, It's Time to Grieve and to Reflect, Not to Scapegoat
https://www.disabilityandrepresentation.com/2012/12/15/when-children-die-grieve-reflect-dont-scapegoat/

The reality is that mothers of children with mental illness live with realities that must be overwhelming when something so horrific happens. It is at least as awful as imagining that an otherwise ordinary son could be responsible for such terrible violence. We just don't know how anyone could justify or follow through on such a terrible plan with such vulnerable and innocent victims.

I pray for comfort and healing in the community and among families affected by this terrible event. All I can do right now is stand by in support and sympathy. There is no making sense of it.

President Obama Makes a Statement on the Shooting in Newtown, Connecticut
https://www.youtube.com/watch?v=mIA0W69U2_Y

Terri Mauro: Speaking to Your Kids About the Unspeakable
https://specialchildren.about.com/b/2012/12/14/speaking-to-your-kids-about-the-unspeakable.htm

Dr. Peter Klatsky: Dems and Republicans Block Prevention of Firearm Violence https://www.huffingtonpost.com/dr-pete-klatsky/gun-control-public-health_b_2363632.html

Don't Blame Autism for Newtown
https://www.nytimes.com/2012/12/18/opinion/dont-blame-autism-for-newtown.html

Don't blame Newtown school shooting on autism
https://www.nj.com/somerset/index.ssf/2012/12/opinion_dont_blame_newtown_sch.html

Seattle Chinese Radio -The Connecticut Campus Shooting and Asperger syndrome
Family Life - Dec 27, 2012 Pacific time 9:03-9:35 pm
https://chineseradioseattle.com/

Sandy Hook Teacher Recalls Better Times at Newtown School
https://blogs.edweek.org/edweek/rulesforengagement/2012/12/sandy_hook_teacher_i_will_stay_here_for_the_rest_of_my_career.html
You Should Also Read:
School Violence and Children with Special Needs
Soothing Children's Fears
Teachers and School Staff Should Not Carry Weapons


Related Articles
Editor's Picks Articles
Top Ten Articles
Previous Features
Site Map



Follow @DownSynAdvocacy
Tweet





Content copyright © 2021 by Pamela Wilson. All rights reserved.
This content was written by Pamela Wilson. If you wish to use this content in any manner, you need written permission. Contact Pamela Wilson for details.