School Safety - Staff Should Not Carry Weapons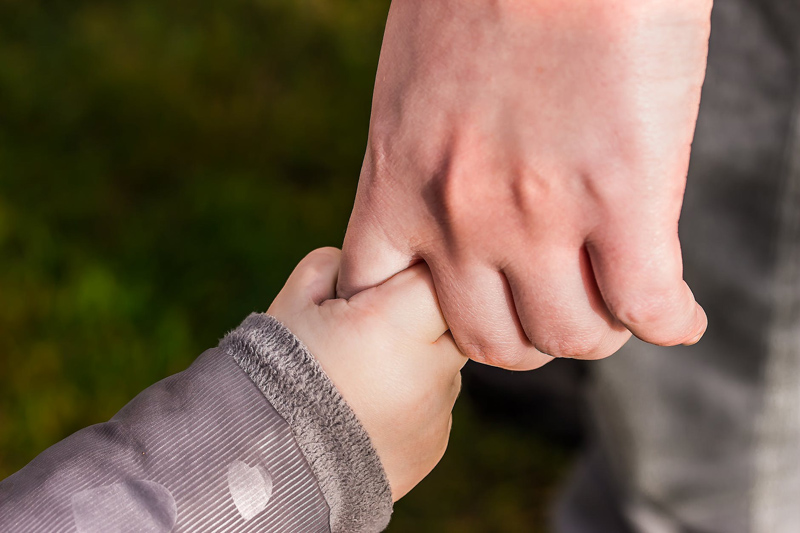 One of the most troubling responses to the terrible events in Newtown Connecticut is the suggestion that if teachers, administrators, or other staff carry weapons, students would be better protected in case of armed attack, and safer day to day. Of course, law enforcement professionals and school security experts agree that this is a ridiculous idea.
The staff at Sandy Hook made many decisions, often aided by safety training and drills. They were not passive victims and many of the decisions they made saved the lives of children and other staff. They also used words in ways that did affect the outcome.
Many of our most excellent teachers would have ethical or psychological resistance to arming themselves or having other staff members carry lethal weapons. Having guns in the same room or building as children adds more risk for students having access, leading to accidents due to curiosity; and other adverse events due to panic or lapses of impulse control in staff, who can also be in temporary crisis or under stress. Even in crisis situations, the more people firing weapons, the greater the risk that innocent bystanders will be shot.
Risks are also greater when citizens are armed but not prepared to fire their weapon. Criminals who enter homes where residents are armed but not prepared to shoot are quite likely to take the gun away and shoot the resident, making an unarmed burglar a murderer and the resident severely or fatally injured. In situations where residents are not at home, thieves are very likely to steal guns to commit crimes with and/or sell for a good profit to those who seek no link to the weapons they use in their own criminal activities.
Of course where there are guns there is ammunition, and bullets are not only dangerous on their own but rarely counted and easy to conceal. Gun accidents during cleaning and maintenance are more likely to happen when a bullet is left in the chamber of what is thought to be an unloaded weapon. There is also the question of whether the weapons would be worn or stored in the classroom. Some police officers trained in gun safety and professional procedures have been known to lose custody of their weapons due to a lucky grab or a scuffle with a member of the public.
Although police are armed, they are trained to use warnings and non-lethal alternatives in dealing with suspected or escalating violence. A drawn gun causes an adrenalin rush, fear, panic, and a much higher perception of the danger of a situation as well as a stronger perception of the need for lethal self-defense.
In the terrible events at Sandy Hook Elementary, it would take someone with police or military training and experience to maintain any sense of composure after hearing or seeing children and adults shot, injured or killed. Real life is very different than video games or movies.
Most people are unaware of the effects of adrenaline, excitement or fear on aim and decision making abilities in a crisis situation. Even a life-long pacifist such as myself feels a dramatic change of emotion when holding a loaded gun, if only for 'recreational' purposes. Those who have not held a gun, aimed it and fired it, don't really know how they work against cans on a fallen tree trunk (please don't ruin someone's fence because you have seen target practice on country fences in movies and TV shows). It must be a much more intense sensation when the life of another person is at stake.
We would have to decide at what point would an armed teacher be justified in shooting an intruder or a member of the school community. Each school district would need an internal review board and citizen committee to weigh in on the use of lethal force in school shootings by staff in 'self-defense' or assumption of threat. Liabilities for teachers, schools and governing bodies would certainly be an issue. It is extremely difficult for soldiers and law enforcement professionals when they discharge their weapons in the line of duty and fatally wound a criminal or bystander. Support and counseling for armed teachers might not be comparable to police officers in our communities.
Guns, ammunition, maintenance and safety items, training and practice are rather expensive items on a school teacher's budget. Any plan to arm teachers must include both marksmanship and gun safety. Although it might be assumed that teachers would pay all costs involved, taxpayers would soon be paying the bills for initial and continuing training as well as higher insurance premiums for every school. Any time a weapon is removed from being worn, stored and retrieved there is a risk for human error.
If staff received vouchers for weapons I would expect most would be tempted to use the credit for books and other classroom supplies. Most tax-payers would prefer their hard-earned money be used for educational purposes that would benefit the children of the community immediately and reduce the risk of a less educated and less employable generation finding fewer opportunities for advancement and success.
Those who seek to limit or ban certain weapons may be mistrustful of those who promote the proliferation of guns in their communities. Some people who have no training in handling weapons or gun safety may believe they would be safer with more guns in the hands of trustworthy people in their town or school. They may disregard the effect of neighborhood and family disputes on the level of drama and violence that could occur in their own households.
Many who use weapons for hunting, recreation or employment believe that all gun owners must take greater responsibility in both marksmanship and gun safety. It does seem logical that assault weapons be rarely available to the general public, and that sales at gun shows should not be exempt from regulations. However, these are issues that have little hope of being resolved in the near future. Some Americans are of the opinion that profit rather than logic and compassion will rule the day. This adds to the tragedy.
Our sympathy and support is with the families of students and staff who lost their lives at Sandy Hook Elementary, and with all those affected by the events that transpired. We honor the memory of every individual and feel great sympathy for everyone in that community, including first responders and rescuers who experienced the unspeakable horror of the scene. It would compound the tragedy if one of the results of this terrible tragedy was that there are more guns in our communities and schools.
Browse at your public library, local bookstore or online retailer for books like
What Skyla Found: Gun Safety For Children
or
Surviving a School Shooting: A Plan of Action for Parents, Teachers, and Students
.
Lodi Police Officer Shot When Child Pulled Trigger On His Gun At Reading Event 9/2/13
https://sacramento.cbslocal.com/2013/09/02/lodi-police-officer-shot-when-child-pulled-trigger-on-his-gun-at-reading-event/
Most books listed in searches for "Gun Control" or "Gun Safety" had a strong viewpoint against the concept of gun control.
Experts: Trained police needed for school security
https://news.yahoo.com/experts-trained-police-needed-school-security-091515160--politics.html
Journal of the American Medical Association:
Silencing the Science on Gun Research
https://jama.jamanetwork.com/article.aspx?articleID=1487470
Dr. Peter Klatsky: Dems and Republicans Block Prevention of Firearm Violence https://www.huffingtonpost.com/dr-pete-klatsky/gun-control-public-health_b_2363632.html
Cross-training of public safety workers attracting more interest
https://www.latimes.com/news/local/la-me-sunnyvale-20130101,0,7082580,full.story
Could US gun control debate benefit from Australian model?
https://www.alaskadispatch.com/article/could-us-gun-control-debate-benefit-australian-model
Replying to my pro-gun friends
https://www.coffeepartyusa.com/progun_friends
You Should Also Read:
Thoughts on the Sandy Hook Elementary Tragedy
School Violence and Children with Special Needs
Soothing Children's Fears


Related Articles
Editor's Picks Articles
Top Ten Articles
Previous Features
Site Map



Follow @DownSynAdvocacy
Tweet





Content copyright © 2022 by Pamela Wilson. All rights reserved.
This content was written by Pamela Wilson. If you wish to use this content in any manner, you need written permission. Contact Pamela Wilson for details.