Something for the Pain - Parent Comments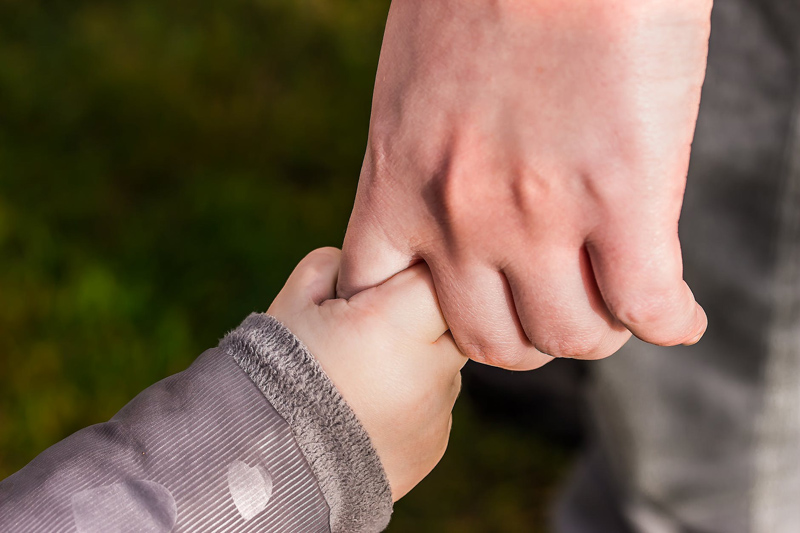 I recently read an excerpt from the book,
Something for the Pain: Compassion and Burnout in the ER
, by Dr. Paul Austin, as it appeared at the Bloom - Parenting Kids with Disabilities blog.
Something for the Pain
https://bloom-parentingkidswithdisabilities.blogspot.com/2013/01/something-for-pain.html
Dr. Austin is the father of a young adult daughter with Down syndrome, and describes a day when he treated a woman with Down syndrome who was suffering with a broken leg. Please read the excerpt first to enjoy the full impact of a story from an excellent writer sharing a compelling story.
Almost as interesting as the story Dr. Austin shares were the remarks posted by individuals uncomfortable with some of his comments in the story. Because I have not had enough time to fully absorb what he wrote and have not read the article a second time for greater comprehension, I am not ready to comment on what was more meaningful or less so for me. But I did have immediate reactions to the comments left by others who read the story.
It did not feel right to post a comment at the site that has so little to do with the excerpt so I have moved my discussion of issues raised by the comments that are posted, here below.
This is what I wrote:
All stories are more powerful when they are the truth. The author's comments say much more about who he is than who his patient or daughter with Down syndrome may be. He is writing not only as a father but as a stressed-out and overworked Emergency Room doctor dealing with every variable that role involves.
He may describe his feelings and thoughts about his daughter as if they are solely tied to her potential and accomplishments but he would not be telling the story the way it unfolds if he were not completely in her corner.
Also, his empathy for the patient's sister will no doubt result in much better support and greater opportunities for the young woman he met in the E.R.
We really do not know whether the woman screaming in pain has any less charm or intelligence than his daughter. We are suspending disbelief and taking his word for that. As readers we do not know whether the sister of the patient is the best informed relative herself. Not all siblings are interested in knowing their adult brothers or sisters with disability or competent in making decisions on their behalf. Not all have the time or emotional resources to transition into caregiving roles or ordinary adult relationships with their parents
The author has seen the patient with Down syndrome only when she is overwhelmed by pain, fear, and confusion. It may be that he compares the patient to his daughter only slightly less overwhelmed by the same trio of emotions. And of course, not knowing the patient at all, he has no idea how much she offers to the world no matter what label in the hierarchy she has carried.
His telling of the events of that day might have been perceived completely differently had the patient with Down syndrome been able to collect herself and communicate clearly, with his daughter having grown up with greater learning disability, a dual diagnosis of autism or chronic health condition, or any number of other challenges.
There is no use denying there is a hierarchy in the community of families raising individuals with Down syndrome, just as there is in the mainstream as well as the greater disability community. It might have made a big difference with readers if the doctor had instead felt pangs of regret or envy upon meeting an accomplished, well-connected, 'high-functioning' patient with Down syndrome. He is entitled to his feelings whether they are relief or regret.
People are complicated, and family relationships are complex. It's probably ridiculous to assume anything based on what we think it's right for them to feel or think. We have much more information, experience and preparation with our own immediate families and we can still be taken by surprise every single day we live. We don't need to draw lines between 'us' and 'them' with other parents when they are honest about their perspectives on their own families. That makes as little sense as taking seriously they way others categorize our sons and daughters.
I have met teens and young adults with Down syndrome who have been evaluated as 'low functioning with low potential' all their lives but are recognized as witty, helpful, kind and capable in their communities. They have the same diversity as their mainstream peers, and maybe more. It is only natural that individuals show different facets of their personalities and aptitudes at home than at school or work. The same can be assumed for Dr. Austin. My first job after college was on a medical school hospital campus. I never met a medical professional, medical student or physician who was not a completely unique individual capable of a whole range of behaviors and accomplishments.
Dr. Austin has shared some powerful observations and feelings as a writer and we might learn more if we ignore the distractions of our own individual perspectives and take this opportunity to learn much more about his. We will not learn much more about his daughter or any other individual with Down syndrome we find in this book, just as we do not learn that much about other families' sons or daughters at social events or parent support groups. We can barely know one another with second-hand knowledge.
Just as what we know about teens and young adults with Down syndrome in familiar and supportive environments gives us a better understanding of their success and challenges at school and work, what we can learn from other parents during moments of clarity or crisis gives us a better understanding of who all of us happen to be. Dr. Austin has shared some powerful observations and feelings as a writer and we could certainly learn more if we ignore the distractions of our own inner dialog and concentrate on his.
I am interested in every comment posted at the blog so far. There is evidence of strong feeling and conviction from every participant. We have a much better chance in learning something significant about one another if we can resist the barrier of the lines we draw ourselves between every 'us' and 'them.'
Here is the most excellent response to the excerpt I have read so far:
In Praise of Honesty
https://bloom-parentingkidswithdisabilities.blogspot.com/2013/01/in-praise-of-honesty.html
By George Estreich, author of
The Shape of the Eye: Down Syndrome, Family, and the Stories We Inherit
This is my revised comment, posted at the site:
We are uncomfortable about the writer drawing a line between his daughter and the patient with Down syndrome suffering so dreadfully in his E.R. that it's only natural to draw a line between him and those of us who value the tremendous attributes of friends and relatives with Down syndrome who have been described as 'low-functioning' or 'low-potential.'
I wonder if the same nerve would have been plucked had the patient been composed and verbal in trying circumstances and his beloved daughter been the young woman with greater challenges? Relief, pride, regret, and envy are all judgments on the same hierarchy.
Of greater interest to me are medical treatment issues - why does staff have no training or compassion for the patient with Down syndrome experiencing such agonizing pain?
The patient's sister seems to have come to the party late, not having any awareness of local resources or opportunities for adults with developmental disabilities in the community.
Also, the aging caregiver issues; the parents of the patient being completely unrepresented. Where is the outreach to aging families of older adults with developmental disabilities?
Personally, I cannot wait to read the book to find out just where this journey leads that we started with Dr. Austin on Bloom.
The comments I have read here were so distracting that I was drawn away from the ideas and emotions I felt while reading the excerpt. I plan to read it again to regain that focus.
There is so much here to discuss I removed my original comments and posted them to my own website for readers there.
They can be found later at
https://www.bellaonline.com/articles/art179226.asp
Best wishes ~
You Should Also Read:
Tenderness and Childhood Disabilities
Childhood Disability and Supporting Other Mothers
Asking More from Medical Professionals


Related Articles
Editor's Picks Articles
Top Ten Articles
Previous Features
Site Map



Follow @DownSynAdvocacy
Tweet





Content copyright © 2022 by Pamela Wilson. All rights reserved.
This content was written by Pamela Wilson. If you wish to use this content in any manner, you need written permission. Contact Pamela Wilson for details.