Tenderness and Childhood Disabilities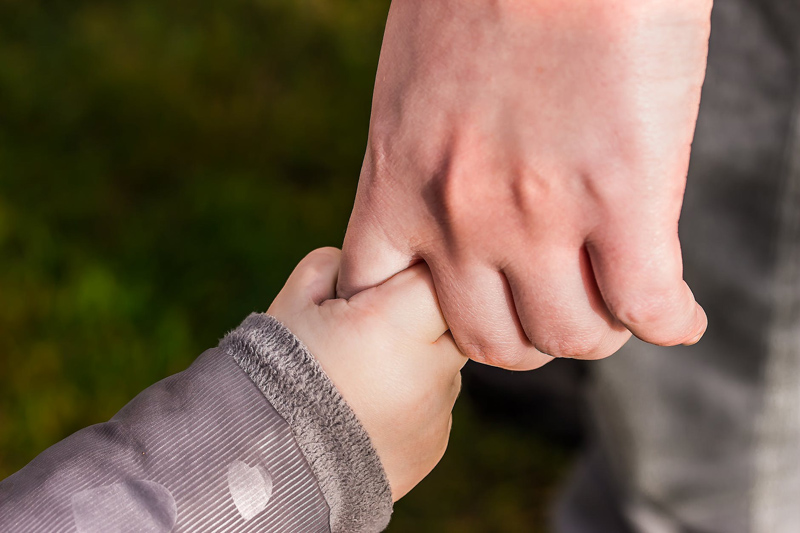 Learning to be more compassionate and tender with ourselves and other mothers can help raise the bar in expectations we have of our own child's potential as well as creating a welcoming community for every child who shares a specific diagnosis or whose diagnosis falls within a range of childhood disabilities. Not only is this kinder than competitiveness, but it is practical from an advocacy standpoint. Every success, no matter how small, creates a bigger window of opportunities, acceptance and celebration of children with disabilities in general.
In any group of babies or children of similar ages with the same diagnosis, there will be individual differences in development and health that cause mothers hope, pride and anxiety. Very few women have direct experience with any baby who has a childhood disability. For those conditions that can be diagnosed in infancy, mothers may have only the child's mainstream peers as a reference point. Early intervention centers, advocacy or support groups are often a mom's first opportunity to observe other babies with the same diagnosis as well as infants with different ones.
Infant stimulation classes may be the first place that a mother learns about the local disability hierarchy. Often, babies with Down syndrome are thought to have greater potential because the first early intervention and preschool was created for young children with Down syndrome and there has been ample research on their success in reading and other academic subjects. Children with neurological conditions, CP or SB may be thought to have greater potential because they do not have a chromosomal anomaly associated with a lower IQ range.
Staff may have their own expectations of children with a specific diagnosis. Often an early intervention center is the first place of employment for therapists who have no experience with the potential older children, teens and adults with disabilities demonstrate. Even those who are familiar with older individuals may know only two or three who have the same diagnosis as the children in their care. Eventually they will work with enough children who share a diagnosis to learn that there is diversity even at the earliest ages.
Mothers are much more sensitive to individual differences from their babies' earliest months. Anxiety over whether our children might do better if we were 'perfect' mothers can fuel near obsession with providing opportunities and seeking out assessments that show our efforts are paying off in our children's development. This can lead to a significant lack of tenderness toward other mothers and babies who are reaching milestones earlier or with greater quality than our won, as well as those who lag far behind.
Sometimes we fail to recognize that it is an individual difference rather than the effort we have put in that results in one child developing in leaps and bounds compared to most children with the same diagnosis. Parents who have made the maximum commitment to therapeutic interventions have children who develop according to their own timetable.
Parents of babies and toddlers may want to emulate parents of children with the label of 'high functioning' when in fact their children would probably have reached milestones earlier no matter what intervention was chosen. Likewise, moms of babies with significant delays, and mothers of babies who have experienced regression due to illness, injury or other reasons may be excellent resources despite their own child's challenges.
Unfortunately, parents of 'high achievers' may believe themselves to be experts for no other reason than a child's growth spurt and accompanying milestones. Moms of babies and young children who progress at a very slow but steady pace may doubt themselves even though they are doing everything right to benefit their son or daughter. Self-image and confidence influence how professionals and staff work with our children.
Complicating the situation are comments from friends, extended family and complete strangers that our own child must have a 'mild case' or 'just a touch of' a specific diagnosis. Babies and young children who do show greater aptitudes and quicker development may give a boost to their therapists' self-esteem, raising expectations and eliciting more enthusiasm during their sessions. Every mother observes the response each child elicits in staff who work with them during group exercises and as individual therapy sessions start and end.
The truth is, every child has strengths and weaknesses. Some things come more easily to one child than another. Some children have a dual diagnosis, develop a chronic health condition, or have to deal with side effects of medications as well as the challenges of their main diagnosis. Many children with disabilities are 'late bloomers' who deserve every effort provided for early achievers, who may reach a plateau where they seem to be stuck until everyone else catches up.
Browse at your local bookstore, public library or online retailer for books like
Momfulness: Mothering with Mindfulness, Compassion, and Grace
or
Reflections from a Different Journey : What Adults with Disabilities Wish All Parents Knew
.
You Should Also Read:
Comparing Ourselves to Other Mothers
The Disability Hierarchy, Equity and Advocacy
Childhood Disability and Supporting Other Mothers


Related Articles
Editor's Picks Articles
Top Ten Articles
Previous Features
Site Map



Follow @DownSynAdvocacy
Tweet





Content copyright © 2021 by Pamela Wilson. All rights reserved.
This content was written by Pamela Wilson. If you wish to use this content in any manner, you need written permission. Contact Pamela Wilson for details.