Kindergarten and Childhood Disabilities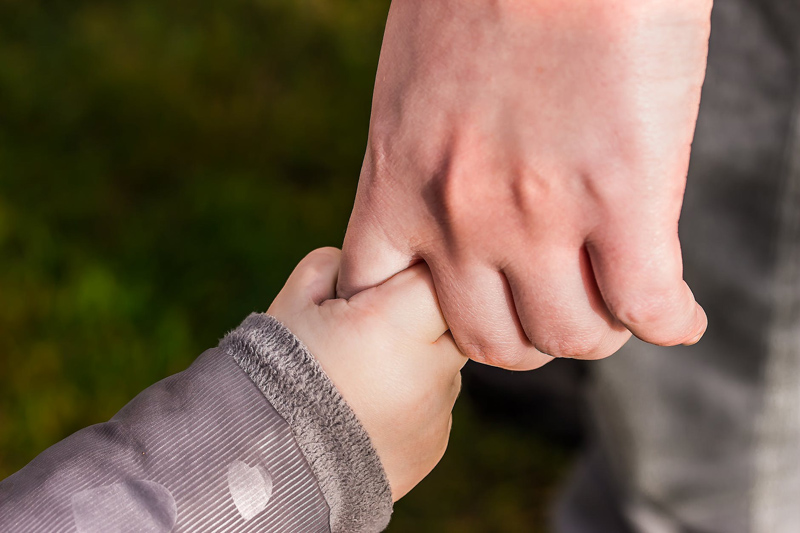 Although many children with disabilities experience acceptance in inclusive preschool classrooms and community playgroups and parks department programs, the kindergarten year is often the most significant transition parent advocates will manage to improve opportunities and access for the remainder of their children's school years.
Kindergarten is a big transition for most children, although there is a great diversity in experience among five-year-olds in any classroom. Preschoolers with disabilities may have had years of early childhood education and therapies; some of their mainstream or not-yet-diagnosed peers may have experienced home or public childcare settings, preschool and other programs. Some classmates may have barely turned five and others may be near to six when they start school. Other issues arise from gender differences, birth order, the number of siblings at home, temperament and personality.
When administrators or other education professionals dissuade parents from enrolling their children in mainstream kindergarten classrooms in their neighborhood school, they may be eliminating the most significant opportunity for a child with a developmental delay or disability to find his or her place in a classroom that has the greatest diversity they will ever experience.
Every kindergartner has challenges to face in the first few months of the school year. Parents whose children have a mainstream placement 'on a trial basis' may be persuaded that their child's initial difficulties during the transition are due to a diagnosis when they are well within the boundaries of age-appropriate behavior. We have known everything we need to know to accommodate a child's support needs for decades, so there is no reason to suggest any child is in a regular classroom in their neighborhood school on a 'trial' basis.
Parents of children with disabilities may have done the research needed or even had training on working within the school districts to help build an inclusive educational placement for their child, but often falter without meeting other families for support and sharing success stories. There are teachers and other school personnel who are inspired by the opportunity to work with your child, or have transformed the way they practice teaching due to the accomplishments of other students with disabilities they have known.
Advocacy and support organizations can be excellent resources in discovering these education professionals and for providing networks and training options for parents and professionals who are building inclusive communities for all children within their schools. Many school districts now offer a 'kindergarten jump start' program ALL kindergarteners can attend for a few days before the school year starts. Families of children with disabilities may not be notified of this session to prepare incoming five year olds for the routines of their kindergarten year.
Browse at your public library, local bookstore or online retailer for books like
Testing for Kindergarten: Simple Strategies to Help Your Child Ace the Tests for: Public School Placement, Private School Admissions, Gifted Program Qualification
or
Miss Bindergarten Gets Ready for Kindergarten
All Born (In) Cross-Disability Inclusion
https://allbornin.org/
Kindergarten Cohort Updates - Inclusion in the Classroom: Tips and Resources
https://allbornin.org/resources/
We All Belong
https://www.youtube.com/watch?v=AFoLsYDQzzY
Kindergarten Inclusion Cohort - What It's About
https://allbornin.org/kindergarten-cohort/what-is-kindergarten-inclusion-cohort/
Reality 101: Ann-Bailey: What students teach us about community & differences
https://ht.ly/2BNikJ
PBS Parents Grade-by-Grade Learning: Kindergarten
What They Learn | How Kids Learn
What Kids Learn in Kindergarten
https://www.pbs.org/parents/education/going-to-school/grade-by-grade/kindergarten
Kindergarten: The Changes from Play to Work | Educ 300: Education Reform, Past & Present
https://commons.trincoll.edu/edreform/2012/05/kindergarten-the-changes-from-play-to-work-2/
Kindergarten Readiness
https://families.naeyc.org/learning-and-development/music-math-more/readiness-not-state-knowledge-state-mind
Confession Time: I Wonder If the pain Ever Goes Away?
https://www.twominuteparenting.com/?p=828
You Should Also Read:
Kindergarten Transition
Thoughts from the Middle of the Night
Elementary School Transition


Related Articles
Editor's Picks Articles
Top Ten Articles
Previous Features
Site Map



Follow @DownSynAdvocacy
Tweet





Content copyright © 2022 by Pamela Wilson. All rights reserved.
This content was written by Pamela Wilson. If you wish to use this content in any manner, you need written permission. Contact Pamela Wilson for details.